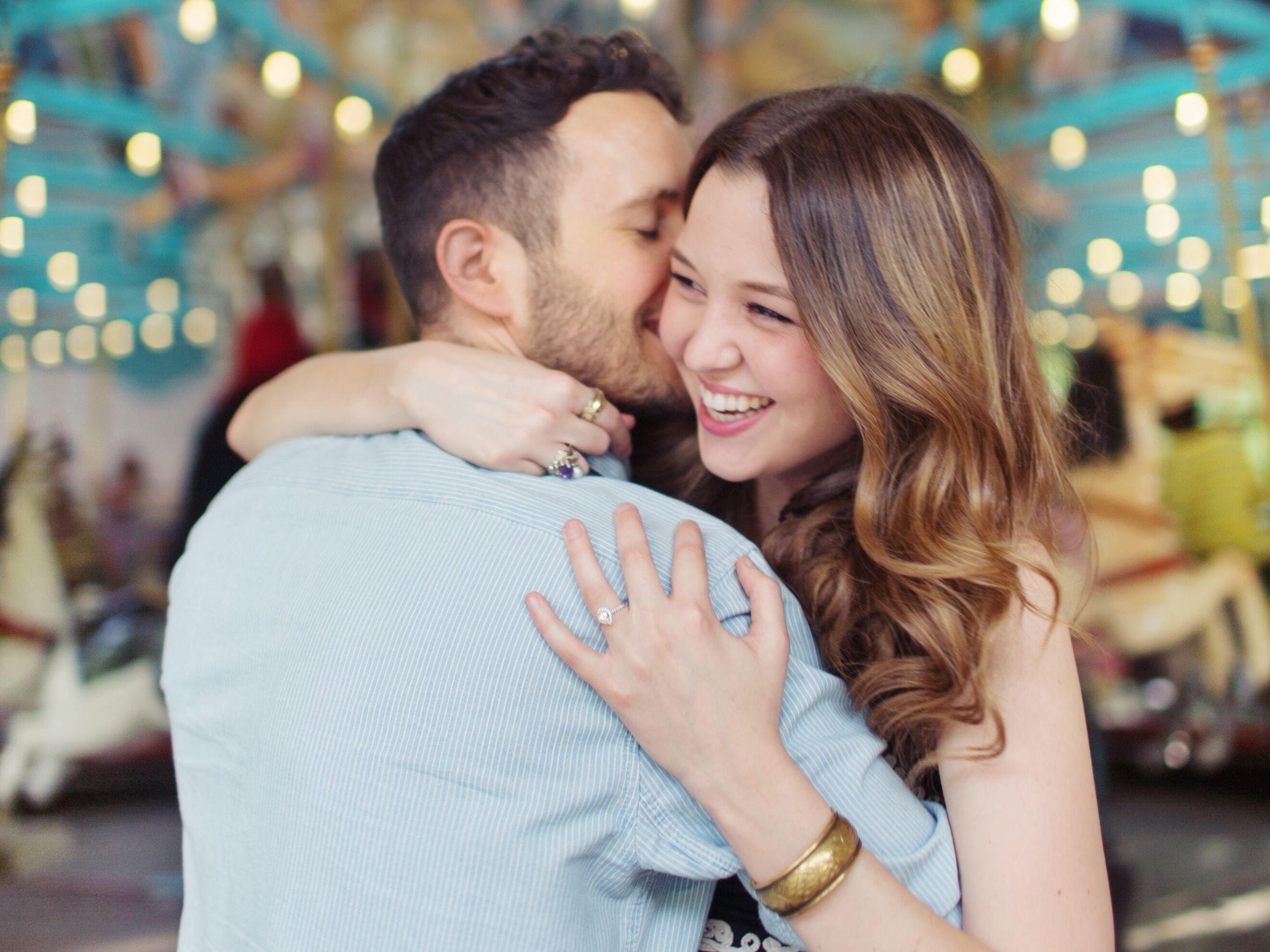 Your girlfriend has very particular taste when it comes to jewellery. Maybe she doesn't wear much except for a few statement pieces or maybe she's envious of the sparkling 3-carat diamond ring her sister just received. I did pick out my ring with my husband and trust me the experience is enough to make any man feel overwhelmed. So is it better to wade through it on your own and hope she'll like it or pick out rings together?
Tips for Picking the Ring Out Yourself
It keeps the suspense and women love romantic surprises. However, if you're thinking about going this route, consider bringing back-up to the jewellery store, such as her best friend, to list the prospective fiancé's preferences. Just bring someone who can keep a secret.
Pay attention to her jewellery tastes. Are most of the pieces in her jewellery box yellow gold or does she prefer something more like white gold or platinum? If you bring some of your girlfriend's regular rings to the jeweller, they can assess which metals she prefers as well as which stone shape she wears frequently.
Gather subtle hints. Just because your girlfriend envies the sparkle of her sister's 3 carat diamond solitaire doesn't mean she wants one just like it. You might get a better value and just as much sparkle choosing a Pave setting with a Halo setting, equaling only 1.5 carats. It'll still look stylist and elegant and sparkle dazzlingly.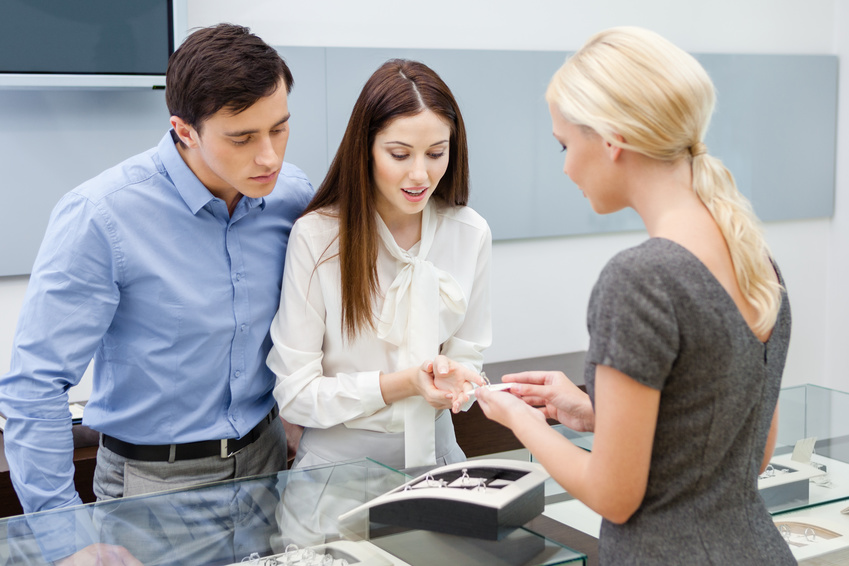 Take her lifestyle into account. If she works in the medical field or in plants, she does stuff with her hands all day and wouldn't be able to wear her ring to work unless it was very durable.
Tips for Choosing a Ring Together
Some women like being involved in the process of choosing their ring since it's going to sit on their finger for eternity. So how do you do it without it losing the romance?
Discuss a budget. You might be surprised. While the old norm was to shell out as much money as possible on a ring, more and more of today's women are budget conscious and that's part of the pickiness. They don't see the need for a huge expensive rock when you'll need the money for a house payment. Find a compromise so she can have a detailed ring that doesn't cost a fortune.
Look at rings together either in some local jewellers, bridal magazines, or on the website Diamondsforless.ca. This will allow you to gauge where her tastes lie, such as a 3-stone ring with a princess cut diamond or a Pave setting with a round diamond. You can take note of certain details she likes on rings, without making a final decision in front of her.
Narrow down your choices by stones, band size, and setting. You technically don't have to choose a diamond; or your girl may even prefer a center diamond, with sapphires on the side. Then choose a band size, remembering if her fingers are smaller, you'll do better with a narrow band. Once you each have a list of a few choices, you'll be able to see how your lists compare.
If you can't find anything you both like already made, check out a reputable jeweller's website and visit their custom engagement rings page. This allows you to work with skilled designers and get whatever design fits your girl's style.
Bonus: No one else will have the exact same ring so even if she knows about it, it'll still be unique and romantic.
Make sure to follow the tips discussed above to ensure that you can get the perfect ring for your picky girlfriend. Whichever way you choose–what really matters is you've already discussed getting married so you know she's going to say yes so know you just need the ideal way to pop the question.
engaged
engagement ring
engagement rings
shopping
wedding