As there are so many types of skirt, it can be hard to decide how to wear them all! This is great for freshening up our wardrobes, but how are we meant to know how to perfectly style each type?
Start the new season in style by following this handy skirt guide:
Wearing an accordion skirt
For accordion skirts, you need to make sure it's a perfect fit. You want it to sit comfily at your waist, but also hang in a way that the pleats don't look stretched. These skirts look great if you want to downplay bigger thighs and hips, as the pleats will create an illusion that slims down the lower half of your body.
An accordion skirt is perfect for a dressy or casual occasion. For a chic look, go for a v-neck polka dot top with cap sleeves or for something more casual, try a graphic tee and cropped jacket.
Wearing an asymmetric skirt
An asymmetric skirt is ideal for a fancy event. Cut short at the front with a longer hemline at the back, the asymmetric skirt is perfect for showing some leg without revealing too much. Avoid going for asymmetric tops with this skirt style — it's too much — instead create a cool contrast by pulling on a simple cami or square-neck, going out top.
Slip on some of your favourite accessories and you're look is complete!
Wearing an A-line skirt
Everyone loves an A-line skirt for the way that it flares out slightly from the waistband. Dresses with A-line skirts wonderfully highlight the tiniest part of your waist, so we recommend flaunting this outline with an off-the-shoulder bodysuit or simple crop top.
What should you wear with your A-line skirt? Keep your shades subtle but stand-out — think forest green, royal blue or deep purple. Then, match with block heels, a clutch and just a few pieces of jewelry.
Wearing a denim skirt
You can't get through this season without a denim skirt! You can get these in a range of hem lengths and denim washes — so go with what you feel comfortable in.
Denim is a great way to create a laid-back vibe. Think casual, crew-neck tees, cool graphics, fun colors and quirky prints. Pair with a pair of white sneakers, wear your hair in a messy bun and keep jewelry to a minimum. If the event suits, wear a cap or straw hat — ideal for days at the beach or just hanging out.
Wearing a gypsy skirt
A classic gypsy skirt is timeless! Long, floaty and fun; all body shapes look great in this skirt style. But how do you perfectly flaunt it in 2018?
Embrace the Sixties/Seventies vibe that comes with the gypsy skirt. Go for psychedelic colors like bright oranges, greens, yellows and pinks and pair with retro fabrics like velvet and chiffon. Tassels are obviously a great addition to a top for this outfit and bell sleeves look amazing with gypsy skirts, promising that you'll embody the Sixties/Seventies vibe perfectly. Finalize the ideal gypsy skirt outfit with chunky bangles, mood rings, hoop earrings, and sandals!
Wearing a high waist, pencil skirt
The high-waist, pencil style is what women love to wear for work and play. Flattering and easy to style, choose this in a neutral shade — like beige, black or grey — and wear with a three-quarter sleeve dress shirt.
Wanting to dress down? Trumpet-sleeve tops create an eye-catching contrast with the fitted style of a pencil skirt, while the high-waist feature lets you combine this style with cropped tops without feeling too exposed. Accessorize depending on the level of formality: a few simple pieces for a professional event, and bigger pieces with coloured stones for more informal occasions. Ankle-strap heels always look amazing with this skirt style.
When it comes to accessorising, you will want to keep extras like jewelry to a minimum with this skirt style — but why not make the most of big hats and scarves instead?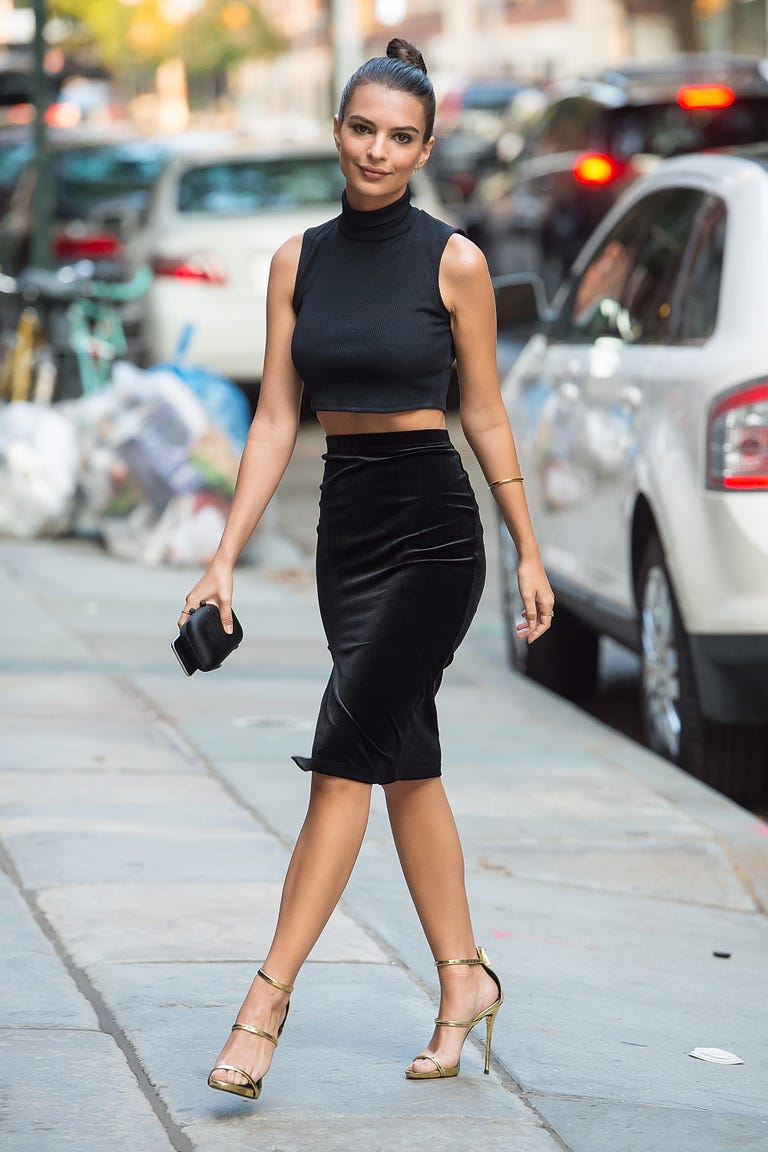 Wearing a skort
You can't have missed the skort trend this year. Usually sitting at your mid-thigh with an asymmetric appearance, the skort is no longer a skirt restricted to casual settings, which means you can flaunt it the next time you head out for dancing and partying with your girlfriends.
Whatever your body type, a skort will look fab. Go for a design with a frill and pair with a long-sleeve, chiffon shirt or go for a clean-cut style that you can wear with a sweetheart neckline tee. If you want to really rock this fashion trend, pull on a plain, neutral-shade v-neck top to draw people's eye-line to your skort. Everything from wedges and pumps to sneakers and stilettos look incredible with a skort — so don't hold back.
Transform your skirt style with these top tips!
best way to style your skirts
fashion
skirt