Sweet spring days are shining out, inspiring us towards changes and new resolutions in our lifestyle, relations, appearance and outfit. Thus, the wardrobe dilemmas become a "must-have" issue on the list of most women's pressing problems. That's why I've decided to share with you little pieces of advice referring what to wear for various occasions in order to fit in.
What I want to mention first is that the core of any successful outfit is a good underwear that makes a girl feel confident in any situation, no matter if she wears trainers, a classic suit or a cocktail dress, so never skimp on pretty bras and thongs. Wearing high heels is also beyond all occasions as you'd better not put on those shoes at all if you can't walk in them. As you can see, the dressing is a kind of art that has own rules and bans, it says a great deal about who we are, so eventually, it's something we should take seriously.
Cuties, are you ready? Let's find out what to wear for the most popular dress codes together!
THE COMFORT ZONE
For The Weekend Barbecue on the Backyard
Jeans and sweaters, shorts and T-shirts with funny signs are not the limit anymore. Yes, your outfit should be very comfortable for this purpose, but don't forget about style and beauty as well (it's still a sort of party, hey). Try a maxi dress with a bomber jacket, or a bright floral skirt and platform or flat shoes that won't sink into the ground. Care about your comfort, but don't neglect the fashion – just keep the balance.
Outfits for Traveling
You should also satisfy your comfort needs when traveling: avoid too tight clothes and synthetic fabrics, favor oversize coats with pockets, stretchy pants, cozy scarves and lightweight cushioned footwear. Skirts and dresses are not a very good idea as they can cause discomfort when carrying the luggage, adjusting your seat and in other extreme situations during the trip.
At The Gym
How about staying stylish and attractive, even during an exhausting workout? Be the queen of the gym, but still evaluate the comfort and safety of the outfit with the sexy resolutions from the famous brands.
THE FIRST IMPRESSION
The Job Interview
Coco Chanel said: "You never get a second chance to make a first impression". Today this phrase has scientific evidence: a famous researcher Allan Pease claims that the impression you make upon the employee during the job interview is the main criteria for hiring you (even more important than your qualifications and experience).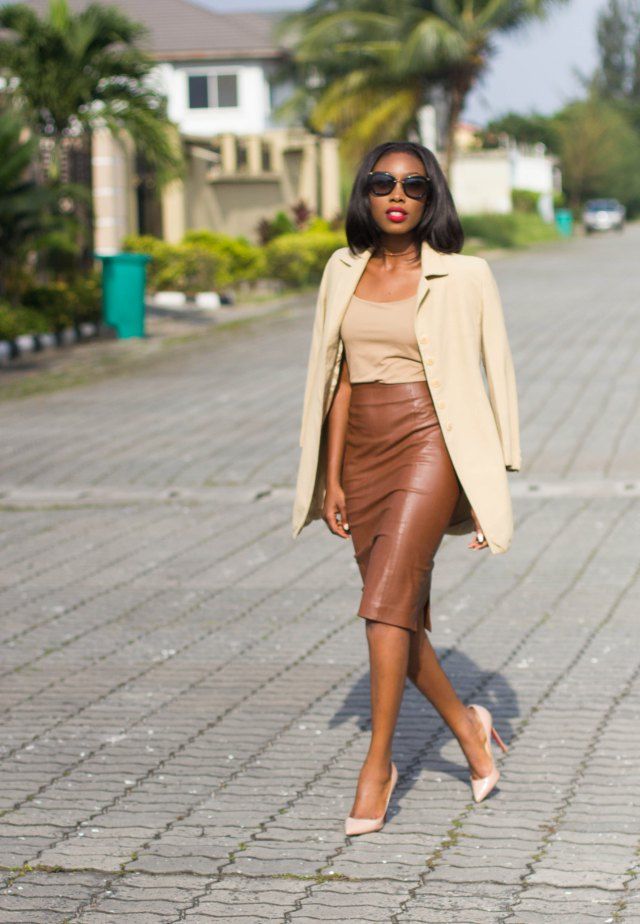 The best choice for this occasion is either a business casual or a classic style. Don't get stuck on conservative dark suits only, avoid looking too polished, but don't overdo with accessorizing at the same time. Use only small details to update your boring classic look: add a great velvet ribbon to freshen a suit jacket or blazer, or try a skinny belt to give another chance to one of your amazing pencil skirts, for example.
On a First Date
The first date is all about leaving an impression, which should not be fake, that's why it's so important to be yourself and dress as you always do. Choose a casual yet trendy shirt or sweater and a pair of skinny jeans, care about your comfort if you don't want to spend your date thinking about blisters on the heels.
On the other hand, your first date outfit should fit in the place. If you are invited to a cafe, don't dress like going to the theater. An elegant dress of neutral colors or a business casual outfit (something between T-shirts and suits) will be quite appropriate.
THE WORK PLACE
First Day at a New Job
Try to avoid the traditional formal style – suits, classic dresses, heels, "white top, black bottom", ties. Especially in creative companies, such outfits look too formal. Remember that your clothes will tell your new colleagues what kind of person you are on the first working day, so choose a smart casual style as the borders of this dress code are very blurry. It can be something like jeans with a shirt, or a dress with sneakers. Choose your clothing properly and don't experiment with style to keep confidence on your first working day.
CELEBRATIONS & SPECIAL OCCASIONS
For a Culture Vulture Route
Nowadays visiting the places like cinema, theater, opera does not require any special dress code as it used to be. You can easily wear jeans, a T-shirt, and the All Star shoes to any performance, but should you? If you make up your mind for a classy night out, why won't you treat yourself with a white tie floor-length ball gown, cocktail dress, or black tie snazzy separates? Wear high heels and luxury jewelry to look elegant, graceful and charming.
Wedding
Remember that you're just a guest at the wedding, and the main principle in choosing the outfit is to emphasize the bride, but not detract from her, that's why the color white is just for the lady of the celebration. The most popular option for girls is a knee-length (or longer) festive dress. The fabric and colors should be suitable for the season and the theme of the wedding if it was defined in advance.
Holiday Dressing: Cocktail Party Resolutions
Talking about cocktail parties, I can't ignore a little black dress – a black pearl of each girl's wardrobe, you just can't go wrong with it. Of course, you may choose another cocktail dress – they are always in style, but you have other options as well. For example, wear a top with some special sparkling details and a high-waisted skirt, or tailored pants, and complete the image with heels. Voila – your super memorable party look is ready!
Hope you enjoyed these trendy outfits for a variety of occasions and found them inspirational enough to plump your wardrobe.
Which ideas did you like most? You're welcomed to share your favorites in the comments below!
fashion
style
style tips
what to wear