It is hard not to notice the new stunning prints that are taking over the high streets. Yes, many fashionistas are giving the colour-block craze some time off and welcoming with wide open arms the new
scarf print

. The scarf print is basically the conventional scarf design being used on a wider variety of clothing items and outerwear. Big names in fashion such as

Versace

,

Dolce & Gabbana,

and

Chanel

have introduced outstanding pieces in the collection that showcase the versatility of this scarf print design.
Celebs such as Beyonce, Jessie J and Rihanna have been spotted out and about rocking the print. I sometimes wonder if this print is trending because it is actually a very stylish trend or just because celebs are wearing it. What do you think?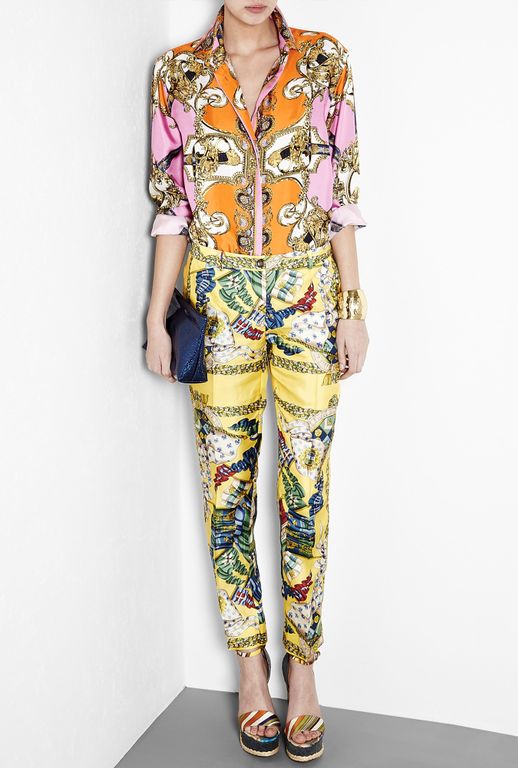 Scarf print silk trousers from the D&G collection cost £361.Which is an investment for most of us. So how do you achieve this scarf print look without butchering your savings?
Here are some
great scarf print finds

( at a bargain!) that I found.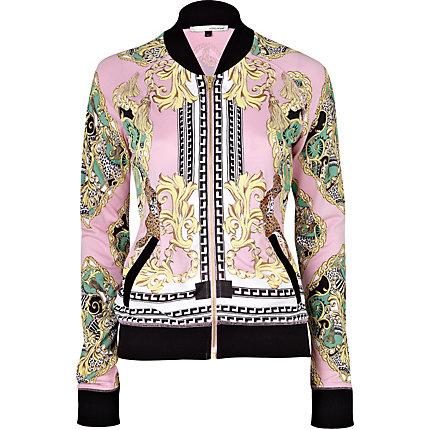 Grab this
shirt

from Zara for

£29.99
 Before you sign off let us know what you make of the scarf print trend. Will you be joining in the trend or is this one not cut out for your style? Sound off below!
Meanwhile, keep coming back for more. Subscribe and 'Like.'
Peace n Love 🙂
Beyonce Knowles
cassie
chanel
d&g
pattern
rihanna
scarf print
solange knowles
trend
versace