I had attempted to create a kind of 'Best Bloggers of All Time' post but that list was verging on the thousands. So I've since then broken down that into categories. If you're an ardent ABY reader, you must have come across the first post which was my Top 40 Bloggers of Colour. This time around we'll be taking the Oriental Express to explore my Top 40 Asian Bloggers. Yes 40 must sound huge but trust me I had to cut it down to that. There are just way too many cool blogs out there. If you don't find your blog in this category, you'll probably be  in the next. Let's get this started. (Click on titles to visit blogs. Opens in new tab).
Not in any particular order.
The first thing that hits me about this blog is the title. Don't we all just wish to go places? That's the attitude the world needs. Tricia Gosingtian is a 24-year-old photographer/blogger living in Manila, Philippines. Her blog has a very vintage feel which I find addictive and Tricia looks fab. EVERYTIME.
Holy smokes! This chic is fabulous. Lauren just looks so damn expensive and chic. Nobody can break your style that's for sure. I will keep my lips sealed. Visit her blog and see for yourself. 
Anastasia Siantar is one dreamy blogger with an edge. I love her chic styles and daring colours.
Thirsty Thought records Kryz Uy's daily sartorial adventures, beauty discoveries, inspirations and interesting chronicles. Kryz is Filipino and I love her style and travel photos a lot.
Mariel is a pretty-spunky social media junkie  shoe addict who is hyper about fashion. In other words, Mariel is wicked. Pun intended. Ha! Read more about her style on her previous Style Diary feature.
Dominique Marie Tiu is a is a twenty-something year old self-declared fashion blogger-cum-stylist from the Philippines.  She exudes elegance. I really love how she's effortlessly classy.
The Philippines must be spitting out fashionistas because Stephanie is another Filipino with an amzing style sense. I had snagged up an interview out of her a while ago which you can read on Style Diary. Good Stuff. You might want to keep an eye out for her her shoes…

I like how these girls give their blogs the most modest of names  and end up hitting the top of the list! Camille is always a fashion designer, sometimes a model and occasionally a stylist . She's one of the most successful bloggers I know. And there's a reason for that as you can see. She's flawless. With brand names like mango on her resume the sky is her limit. Go Camille. And please teach me how to 'try' to blog 🙂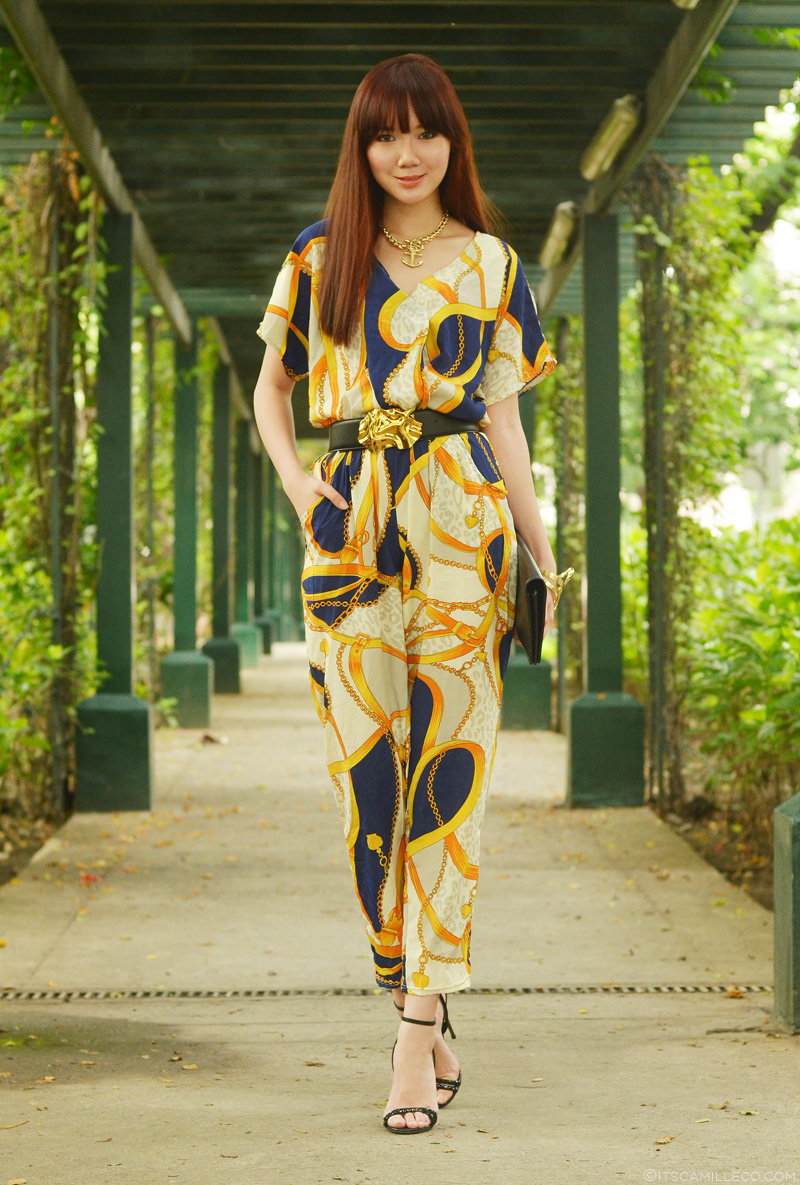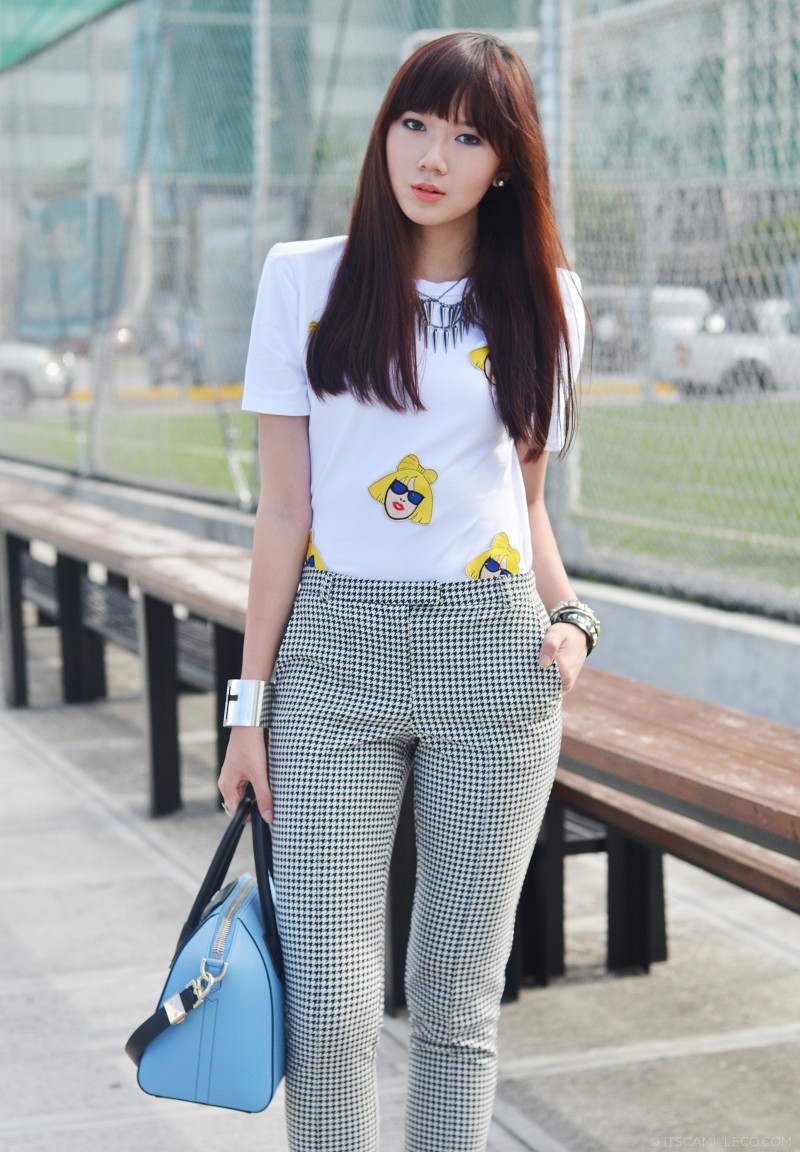 If you love ethereal and casual chic then you'd definitely love Amelia Jin. Adorable.
Nini Nguyen styles Rihanna. Need I say more? I don't think so. Go figure. I become a deaf mute when I'm on her blog. #takesabow
Alexander Liang is an Entrepreneur, Stylist and Fashion Editor. He is the Editor-in-Chief of  KENTON magazine. Am a fan of his fearless outfit posts and that hair is fierce. Werk it!
Lynn Nguyen is out of this world. She's very futuristic and is serving all kinds of fierce. Wowza! I'll have two servings of whatever she's having. I love that attitude in style. Everything works.
This blogger is minimal and chic. Petite girls will love her OOTD entries as she knows just how to dress her small frame. Thumbs up!
14. Lust For Life
Olivia Lopez showcases her love for mixing serious style without compromising substance. She is very trendy and does a good job of making high street brands look expensive.
Wendy Nguyen's blog gives me life. She is very classy, glamourous, fabulous and chic. I must remember to change my last name to Nguyen when I get the chance (notice the other fab Nguyens on the list). That should do the trick right? Anywho, Wendy's shoe and bag collection are just dreamy. Pure fabulousity. Check her out.

Aibina is an 18 year old student blogger from Astana, Kazakhstan. Aibina is giving me a serious tomboy and bad-ass vibe which I'm digging. 
Mayo is girly and chic and extremely cute! Her pastel outfits give her blog a really good feel. You'll fall in love with her.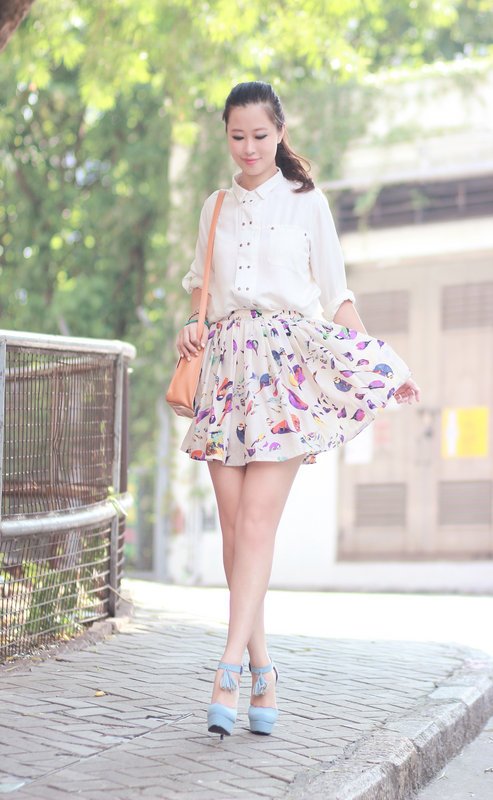 Quan was born in Vietnam and lives in the US. He's into graphic design and photography. I love his runway-yet-street-ready looks. A lot of clean lines and artistry in his looks. J'adore.
Rhea from Mumbai exudes style which is experimental and fun. I love her play on colour. And she's werking the poses. Go Rhea!
I must confess I only stumbled upon this blog a few days ago and for that I deserve a right whack on the bum. This blog is awesome! Very original and colourful. Manou the Bombay-based photographer is the brain behind this blog. It consists of street snapshots and glimpses fashion right from the character-filled streets of India. If you love The Sartorialist, you'll love Wearabout. Awe-inspiring.
Jean is just under 5 feet tall but she'll whoop yo' ass in a Fash Face-off any day! She works in financial services and her OOTD focus on  professional attire for the outgoing stylista/career woman. This is the woman I want to be. She looks good! And every outfit just knocks it out of the park. Maybe I should try one of her combos to help me land my next job…
I always take a deep breath before visiting her blog. Guess why? Yep, you're right. The fabulousity on there is just too much to take in one dose. KT Reed is a downright girly girl when it comes to style. We're talking tulles, pinks, glitters, sequins and high heels. Hats off KT, you got me hooked.
Anh is a trendy career-minded lady who dresses to kill. In her words, her blog is her way of expressing personal style at work while still dressing within the standards and expectations of (her) industry.
Chriselle Lim is a Wardrobe Stylist turned Personal-Style Blogger and Youtuber, has been creating quite a stir in the fashion industry chronicling her personal style, DIY projects and daily inspirations. I personally like her edgy and very trendy looks. She always adds her touch to an outfit.
Khatu is a 20-something, Vietnamese born and Boston-based blogger. I like that her style is so modern and and on trend. She takes risks playing with prints and colours and they pay off.
She's the girl you see on fashion week and street style photos, now you can put a name and link to that face. Ann Kim is effortless for days. If only I could have access to her bag closet. 2 Chic.
A petite fashionista with a penchant for earthy colours and prints. Get into her bag collection. Chanel, Prada and YSL. I want 'em all!
Nadia is a Lebanese-Caucasian fashion enthusiast with curves for days. And boy does she know how to dress those curves. She's stunning, daring and fierce. Her confidence is something I need to rub off. Wow.
Raleene Cabrera from Manila, Philippines is not your average blogger. I love the #dontcare attitude which most of her pictures have. She's on fi-yah!
An array of interesting accessories,  and graphic tees are one of the many reasons I love Kiko's Tumblr. A great portfolio of style. 
Jen is a Vancouver-based personal style blogger who loves pretty patterns, colour combos and looking good. What is not to love about that?
Meet Trang Huyen. The Queen of high-end meets high street fashion. And her DIYs are a treat! 
Modelesque and 'it' girl are some of the words I would use to describe this blogger. Extra chic and trendy. Her travel and Fashion Week pics leave me befuddled.
Imsu Pithsala runs The Aili (meaning: light, pronounced 'eye-li'). She is is slick and serene. If you like effortless chic, you'd love her. 
Alpa Rama was born and raised in France but her parents are of Indian Origin. Alpa is just so colourful and pretty. Her blog is a breath of fresh air. You can also shop cool finds on her online shop Osiyan.
17 year old Jennifer is out of this world. She is eccentric, unique, goth-'ish' and dark. I just love the whole mysterious vibe   she's giving. And the blog na me is very similar to mine. I can see where you're coming from girl. We think alike. Fashion is Art & Art is in our Blood. Don't change.
Ruhi Sheikh hates anything dull or drab so you won't find anything of the sort in the Republic of Chic. Duh. I love her minimal yet statement looks. Very clean and classy. 
Akanksha is colourful and I she features items that are not usually on the high street. Great poses too, girl.
This blogger hails from Bangalore, India and she serves street style and affordable fashion on a very elegant platter. I like how she dresses up her basic items.
Cindiddy takes style notes from Gia Carangi and Miroslava Duma so you get the drift. She's very sleek, I want her shoes 🙁
Ritu Arya from Bangalore, India is the beauty behind this blog. Love it's colourful and youthful feel. Ritu showcases modern styles and I love that her pictures have a cultural feel.
And one extra  for luck! I couldn't leave out the lovely Heliely Leanne Bermudez. Ger style is so refreshing. Her blog is inspirational. And yes Heliely you're right, God IS good.
Phew! And there you have it: the list of all my Asian BFFs…  My Top 40 + 1 Asian Style Bloggers.
Who are your favourites? Break My Style, Nini's Style and Art In Our Blood, KTRStyle… are some of  my guilty pleasure. 
Rate, Share, Comment and Subscribe to receive more fabulous posts.
Meanwhile you can catch up with the Top 40 Female Bloggers of Colour.
Love & Light xx
art is our blood
asian bloggers
asian fashion bloggers
asian fashionista
asian stylista
best asian blogs
break my style
brown platform
camille tries to blog
cindiddy
extra petite
fashion
indian blogger
ktrstyle
nini nguyen
oriental
song of style
thirsty thought
top 40 asian bloggers
wearabout