Hey there beautiful ABYers! Have you been taking with this #WorldCup2014 as I have? Despite some major disappointment, I've been able to get back up, dust myself and cheer away! Unfortunately the tournament is drawing to a close with only one game left between Germany & Argentina which will decide who will be crowned the kings of football this year. I can't wait!
But while we wait for Sunday's finals why don't we ogle at all the muscled wonderment that are football players and appreciate their amazing sense of style. Well apart from wash-board six-packed abs and totally toned toned legs; some of these footballers actually do possess some great style. This list details my Top 12 Best Dressed, Stylish & Most Fashionable Crazy Footballers.
Vamos!
1.David Beckham – England
I know its an obvious decision but clichés are usually clichés for a reason right? Beckham is always immaculately dressed , takes a lot of risks and has something which the others in this list don't, he has actually influenced modern day  culture and started mass trends in the same way a pop star might, when he shaves his hair off or grows a beard a few million people around the world copy.
2. Samuel Eto'o – Cameroon
Not only does he know how to own the field, but he knows how to dress fabulously. an on trend fashionisto, Eto'o divulges in his love for other things including fashion and fast cars. his jacket collection especially is to die for.
3. Daniel Sturridge – England
Daniel Sturridge was recently featured in an interesting Vice article which described him him as the only "hipster" footballer which I am sure Raul Meireles would have something to say about. He loves fashion and his Instagram  has a lot to show for this.
4. Raul Meireles – Portugal
Definitely one of the more crazy dressers and for that reason he gets it wrong just as much as he gets it right but that's what being a fashionisto is all about right?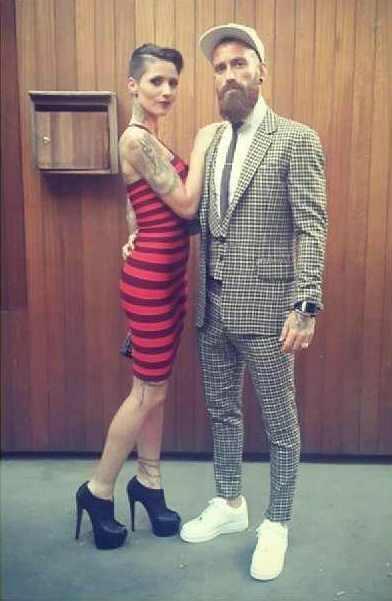 5. Cristiano Ronaldo – Portugal
Ronaldo has that slightly 80s Miami Vice feel to his fashion but he always seems to pull it off with his famous self confidence. The quintessential on trend gentleman.
6. Didier Drogba – Ivory Coast
His hair alone has a life of its own. He has mastered the art of looking well sharp even in the most dressed casuals without being too cocky about it. 
7. Thierry Henry – France
Thierry Henry is all about suits suits suits and his  cool super laid back personality  and French accent makes him seem even more fashionable. The super slim suit was made famous by the French and who better to showcase this than a French football player? Work that suit Thierry!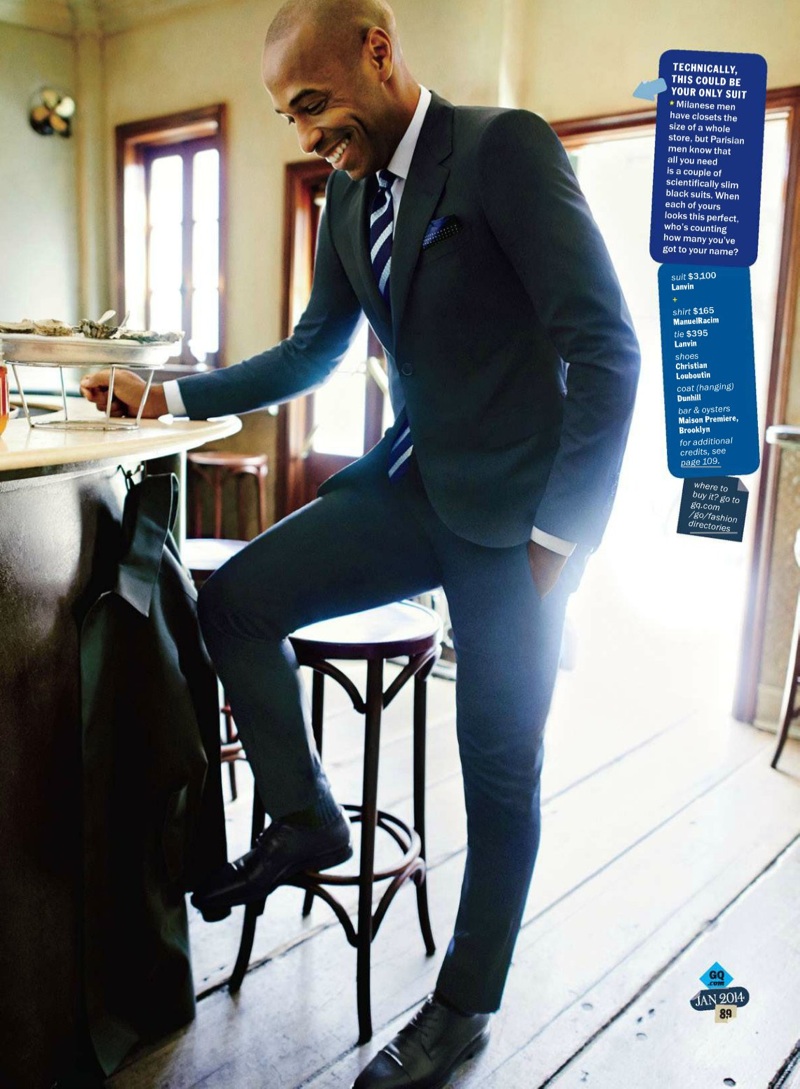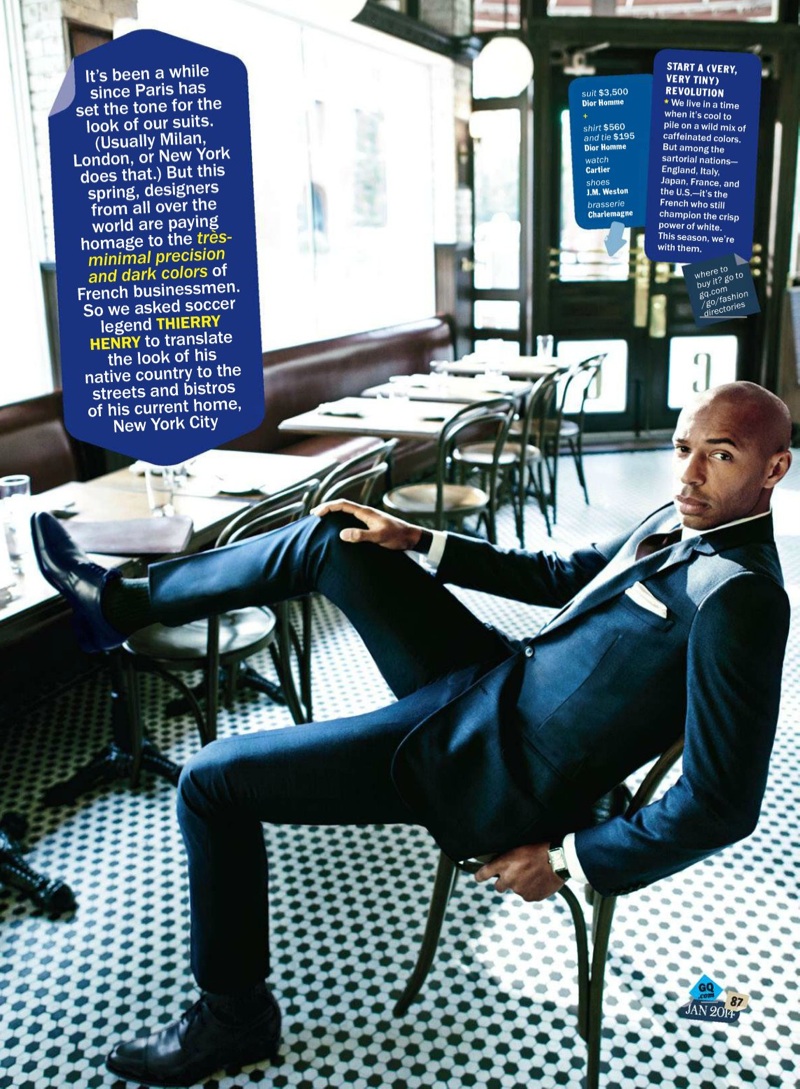 8. Mario Gomez – Germany
Mario has that dark edgy German fashonisto look about him. Quite often models for Hugo Boss and looks like the sort of person who would of hung around with Andy Warhol in 1960s New York.
9. Sergio Ramos – Spain
Very similar to his Real Madrid team-mate Ronaldo. We don't know who has been taking style tips off who but it seems to be working.
10. Djibril Cisse – France
Easily the craziest dresser on this list, fashion is about fun and being creative. Cisse quite often looks like a cross between a Japanese cartoon and the mad doodlings of a 10 year old art student. I see some Kanye influences in his style and he takes risks. But what's fashion with some risk taking? We love it!
11. Andrea Pirlo – Italy
Pirlo doesn't really look like a footballer with his rugged features. He looks more like a actor in a foreign art house movie (Javier Bardem comes to mind) and he always seems to look cool in he wears. Hot!
12. Keisuke Honda – Japan
And what's a fashionable countdown with a representative from one of fashion's hottest capitals, Japan? Keisuke Honda bleeds style and fashion, in a country where both are crucial in everyday life.  I love his approach to being modern and daring with his selection of pieces. His clean cut savvy and trendy looks are what we love about his off duty style.
 Those are my Top 12. Did any worthy mentions not make the list?? Let us know!
Who are your best dressed footballers?
Looking forward to the World Cup 2014 Finals between Germany & Argentina. May the best team win 😉
AND JUST BECAUSE…Neymar Jr. everyone…
Love & Light
Lydie xx
andrea pirlo
best dressed
daniel sturridge
david beckham
didier drogba
djibril cisse
fashion
fifa
fifa2014
football fashion
footballers
keiseku
keiseku honda
mario gomez
neymar jr
raul meireles
samuel eto'o
sergio ramos
sports
thierry henry
Top 12 Most Stylish & Fashionable Footballers
worldcup2014