On air personality and self-proclaimed chatter box, Toke Makinwa posted a few pics on her Instagram of herself in this sexy blue bandage dress. I've seen a few comments about where to get this dress. This was a hard find and after a long search, I finally found out that this blue bandage wonder is a Herve Leger creation (as suspected). The Herve Leger Legerity Blue Gauze Bandage Evening Dress bears an aztec print design and Toke played matchy matchy (and won!) and accessorized with a pair of sold out £65 River Island Elizabeth Metal Sling Back Court blue heels. They court shoes were only £29 in the sale! 
I question the authenticity of this find as it is only £80 on iOffer...(even though it is supposed to be a sale) #sideeye. Now we all know Herve Leger originals go for at least £400 but if you're up for a risky bargain then the dress is yours to claim!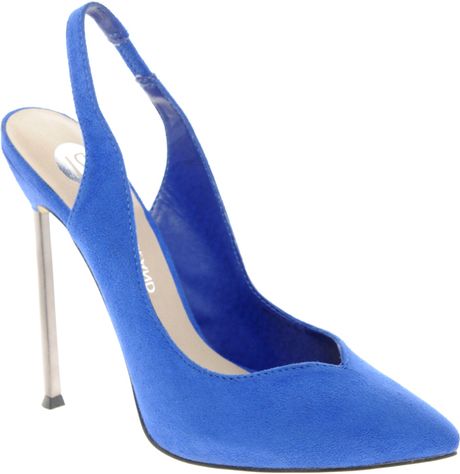 Her sling backs are sold out but there is a similar pair of £50 Bright Blue Pointed  Sling back Court Shoes on River Island if you're up for electric blue heels. I am!
Get the look for cheap with these similar dresses:

Would you wear this look? I love it!
Rate, comment, subscribe and share!
Love n Light x
bandage dress
blue gauze legerity bandage dress
blue river island sling back court shoes
herve leger
mcberry
toke makinwa
Topshop