The year 2019 has already begun yet it is hard to pinpoint what upcoming fashion trends will define it. Some say oversized hats and tight pleats will get the crown, while others believe zesty neon hues should take over this year's world of vogue by storm.
However, we are not exactly here to talk about what the future has in store for women's fashion! What we are more interested in are the garments and accessories that cannot be touched by the tooth of time. Trends come and go but some pieces will remain timeless so let's see what essentials every woman needs in her wardrobe.
Elegant Leather Handbag
Nothing spells fashion better than fine Italian leather crafts. And honestly, have you ever seen a woman leave her house without a handbag in her hand or around the shoulder? Literally, no woman's fashion ensemble is complete without one fine leather handbag made in Italy to complement her style and grace.
Not only do these staple accessory pieces ooze sophistication but they are also practical and last a long time. Just try not to hoard all your items, wraps, makeup, pens, and whatnot inside them for too long. We know it takes a special kind of skill to dig the right things out of the bag but a little organization can save you a lot of time and nerves.
Timeless High Heels
No, this is not another episode of Sex and the City. Alright, maybe it is but this has nothing to do with getting your Mr.Big! What we are talking about here is owning pairs of heels that can really make you feel at the top of the world. Heels are a fashion staple for women because they elongate the legs making us look like we came from another planet of beauty.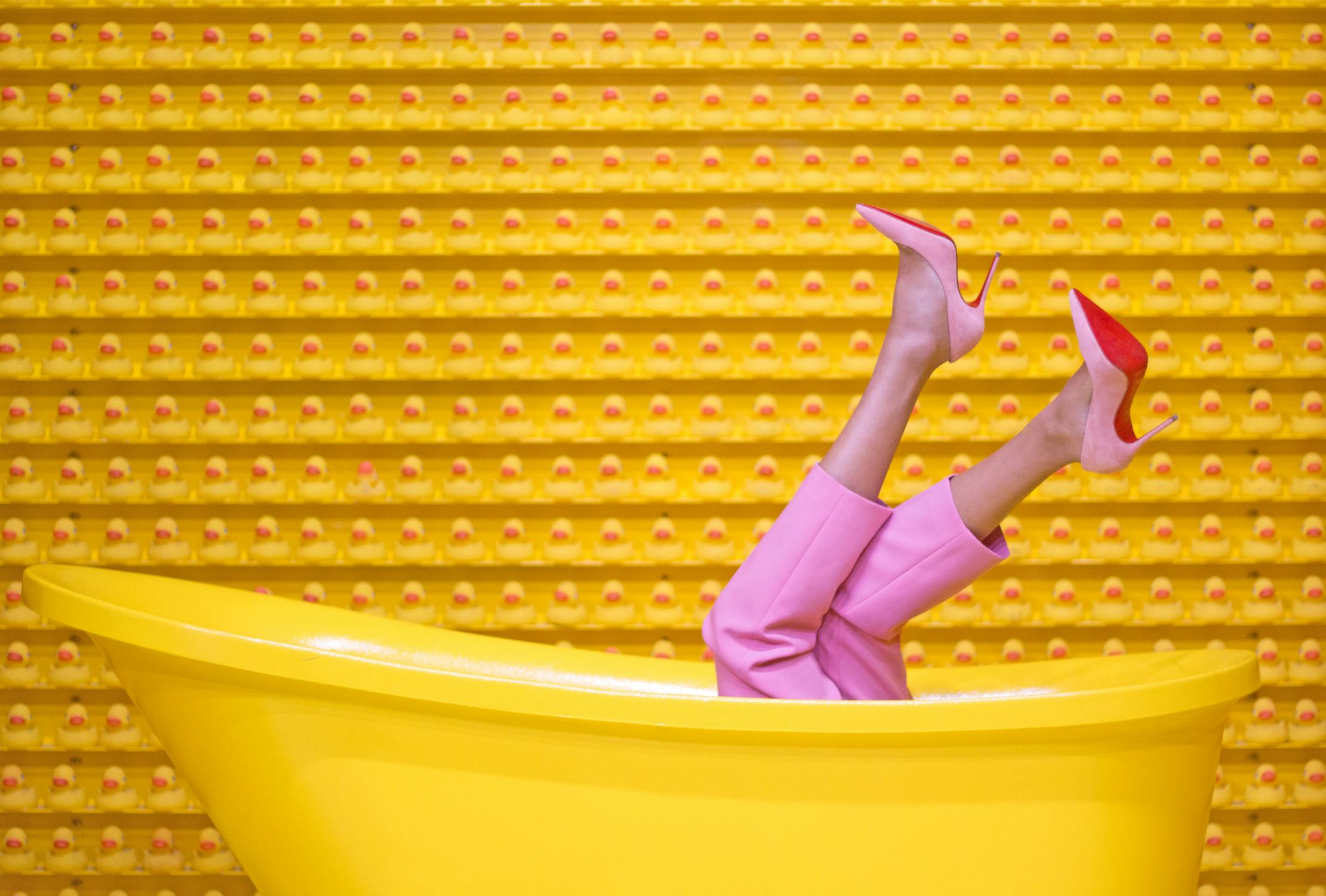 And beauty is sometimes pain, just try not to make your ankles and feet cry too much for the sake of it. Nevertheless, pumps are simply timeless and can be combined with a manner of attire styles, no matter if it is casual, solemn or business. If you don't own yourself a pair, what on earth are you waiting for?
A Well-Tailored Suit Or Two
Ask any man and he will tell you that there is nothing sexier and more confident than a woman in a suit. There is something incredibly appealing when a woman can sell her professional appearance. Do you think you have a knack for business?
If so, you should definitely own a well-tailored suit to create a powerful image that speaks volumes about your self-esteem and professionalism. And it is just timeless! Additionally, this type of clothing is a sound investment because you can combine the elements to devise your own custom polished look. Not only does a suit show you can rock the business world but it can make a powerful fashion statement.
We all have different tastes, color palettes, and preferred style combinations but with these fashion essentials, you simply cannot go wrong! Some fashion pieces are timeless for a reason so definitely consider having these staples in your wardrobe if you want to be ready for the world.
Never be afraid to express yourself and use fashion to boost your confidence, not the other way around. Remember, it takes patience and practice to develop your sense of style but these timeless fashion essentials will even give vogue professionals a run for their money.
fashion staples
Timeless Fashion Staples For Women