-African leaders were invited to the White House for the first ever US Africa summit. The leaders and their first ladies attended the glamorous summit at the White House in Washington DC, USA.
-The aim of this summit is to focus on trade and investment and  underline the United State's commitment to the African people, it's democracy and security. It will facilitate the discussion on how to deepen this partnership.
-President Obama's opening speech sought out similarities between the two continents.
-He opened with: 'I stand before you as the president of the United States, a proud American. I also stand before you as the son of a man from Africa…Our faith traditions remind us of the inherent dignity of every human being and that our work as nations must be rooted in empathy and compassion for each other, as brothers and as sisters.'
-The fifty African leaders who attended the unprecedented summit left Washington with a U.S. commitment of $37 billion.
-That includes a three- to five-year U.S. security plan to help deal with conflicts like those involving Boko Haram in Nigeria, al-Shabab in Somalia, and radical groups in the Sahel. 
-"We will join with six countries who have recently demonstrated a track record as peacekeepers: Ghana, Senegal, Rwanda, Tanzania, Ethiopia and Uganda," President Barack Obama said. "And we will invite countries beyond Africa to join us in supporting this effort because the entire world has a stake in peacekeeping in Africa."
-There has been a lot of critique about this first ever summit. Obama has been accused of dining with some of the worlds most atrocious leaders including leaders with a rap sheet of dictatorship, corruption and despots with shocking human rights records.
-The President nevertheless drew the line at the event by not inviting Zimbabwe's brutal dictator Robert Mugabe.
-The President however managed not to mention any of this in his opening speech or publicly critique anyone directly. 
-He did however speak in generalities about fighting corruption and protecting civil liberties in Africa.
-Read these articles that detail the numerous crimes and failings of the different leaders who did not deserve to partake in the presidential ball. Obama's 5 Most Atrocious Dinner Guests At The US-Africa Leaders Summit  & Obama's Monsters Ball: How the White House Opened Its Doors To Some Of Africa's Most Evil Dictators And Homophobes And Turned Blind Eye To Their Human Rights Record.
Cameroon President Paul Biya and spouse Chantal Biya. Madame Chantal Biya did not disappoint at all. She arrived draped in all pink. A Chanel bag accessorizing her heavily embellished ensemble. Well, she's not the Fierce First Lady for nothing. Love!
First Lady Michelle Obama posed with the other first ladies in a bright lime yellow Prabal Gurung dress. Elegant as always.
President Barack Obama and First Lady Michelle Obama with H.E. Goodluck Ebele Jonathan, President of the Federal Republic of Nigeria.
Gabon President Ali Bongo Ondimba and spouse Sylvia Bongo Ondimba. She was another favourite of mine. Looking very classy in a leaf print maxi gown.
Ghana President John Dramani Mahama and spouse Lordina Dramani Mahama. The Ghanaian first lady kept thing traditional with a touch of kente cloth thrown over her shoulder. Nice.
King of Swaziland Mswati III and spouse Inkhosikati La Mbikiza. She nailed royalty in that green dress. I just wish her bra was strapless.
President Barack Obama and First Lady Michelle Obama Greet His Excellency Alpha Conde, President of the Republic of Guinea, and Mrs. Djene Kaba Conde.
Malawi President Arthur Peter Mutharika and spouse Gertrude Hendrina Mutharika.
President of the Republic of Guinea-Bissau Jose Mario Vaz and spouse Rosa Teixeira Goudiaby Vaz
Madagascar President Hery Rajaonarimampianina and spouse Voahangy Rajaonarimampianina.
Mauritania President Mohamed Aziz and his wife Mariam Mint Ahmed Dit Tekber
Cabo Verde President Jorge Carlos de Almeida Fonseca and spouse Lígia Arcângela Lubrino Dias Fonseca. How gorgeous did the furst lady Ligia look in that printed multicolour dress? Beautiful!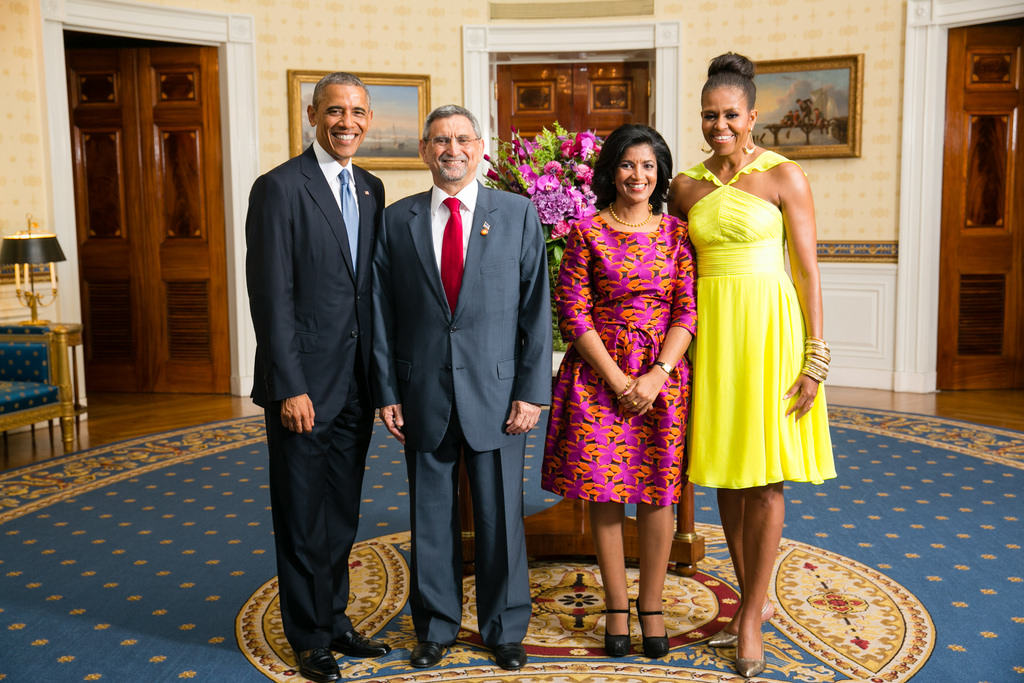 Chad President Idriss Deby Itno and spouse Hinda Deby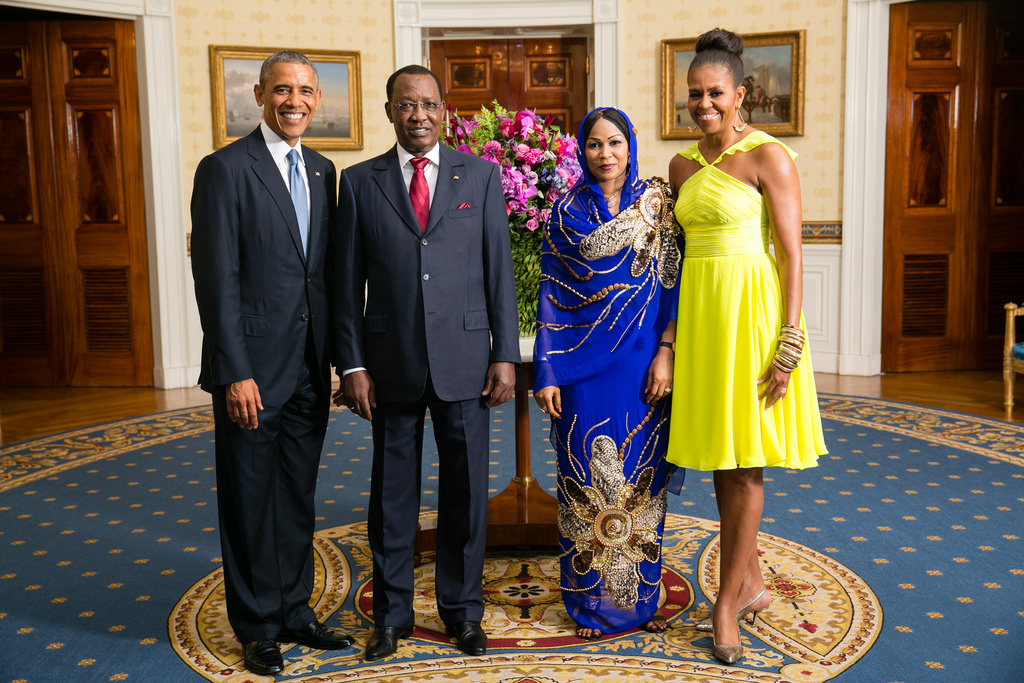 Rwanda President Paul Kagame and daughter Ange Ingabire Kagame
Ethiopia Prime Minister Hailemariam Desalegn Boshe and spouse Roman Tesfaye
The Gambia President Yahya A.J.J. Jammeh and spouse Zineb Jammeh
President Barack Obama and First Lady Michelle Obama Greet His Excellency Blaise Compaoré, President of Burkina Faso, and Mrs. Chantal Compaoré

President Barack Obama and First Lady Michelle Obama Greet His Excellency Macky Sall, President of the Republic of Senegal, and Mrs. Marieme Sall.
President Barack Obama and First Lady Michelle Obama greet His Excellency Teodoro Obiang Nguema Mbasogo, President of the Republic of Equatorial Guinea, and First Lady Constancia Mangue de Obiang.
President Barack Obama and First Lady Michelle Obama greet The Honorable Dr. Guy Scott, Vice President of the Republic of Zambia, and Dr. Charlotte Harland Scott.
Who stood out for you?
Love & Light
Lydie xx
africa
barack obama
chantal biya
foreign
michelle obama
paul biya
politics
red carpet
us africa summit
white house