There's no way am calling it a day without finishing this post. It's been quite a busy day in the fashion world, what with all the pictures from last night's BET awards flooding the internet. But I've been most impressed by Brandy, Olivia Palermo and Jessica Alba. As a colour fanatic, strange enough all my looks for the day are black. Hmmm, wonder if that is telling me something. First up is
Brandy
who stunned at the BET post show in a
£2,418 Balmain long sleeve shirt
 from his Spring/Summer collection It's on sale now. The RRP was £4,395. Half price sale bargain, no? (Some of us will be able to afford that shirt when it goes to 98% off). .Anyhoots, Brandy is looking good in her Balmain. I prefer the way she rocks it as a shirt dress whereas the site model rocks it with pants. I have no idea what shoes she is wearing but they look fab. The beautifully studded shirt does not require much accessorizing and Brandy pulls back her hair to let the intricately designed shoulders of her blouse be the focus of the evening. Bravo Brandy. I speculate a new stylist has entered your world.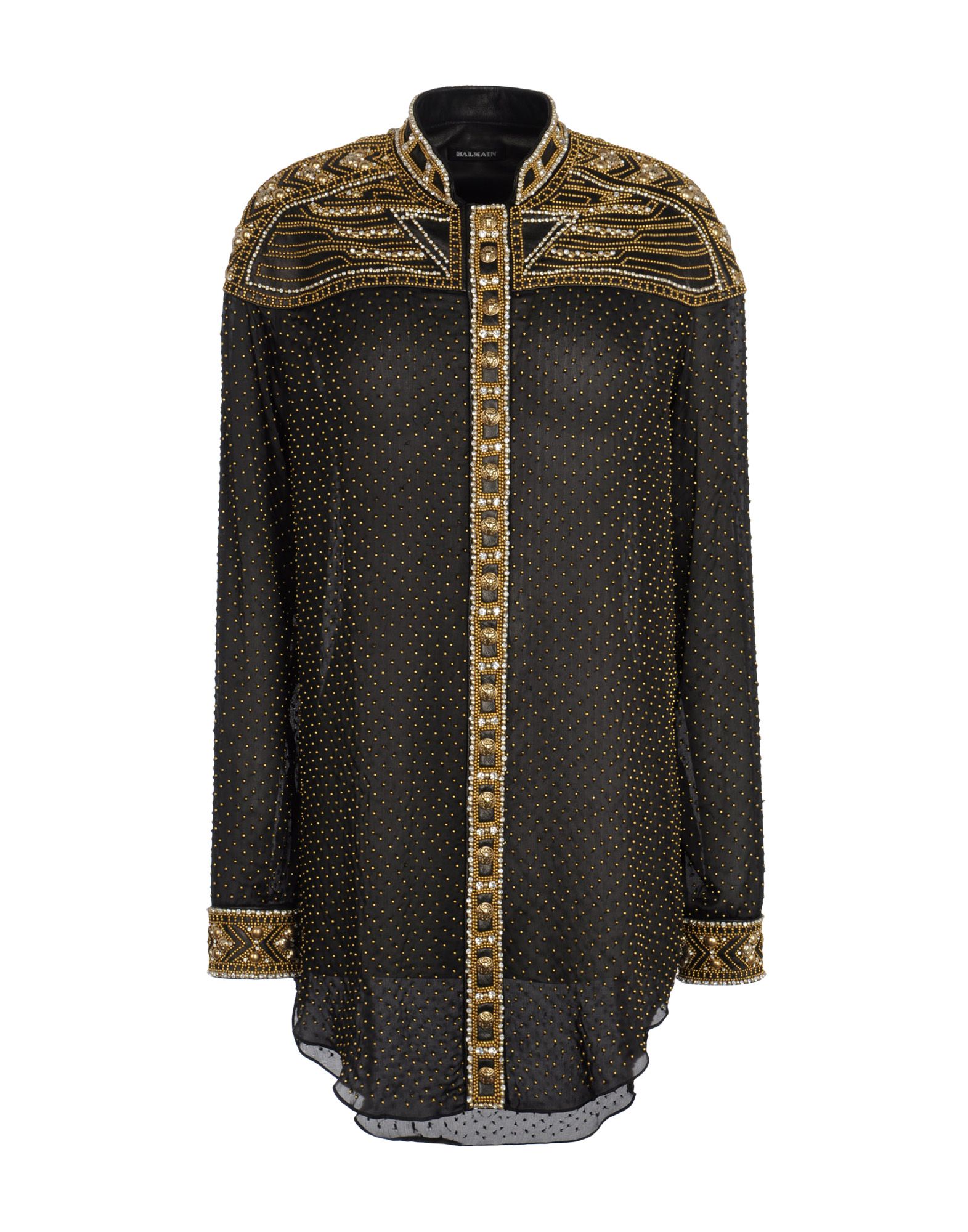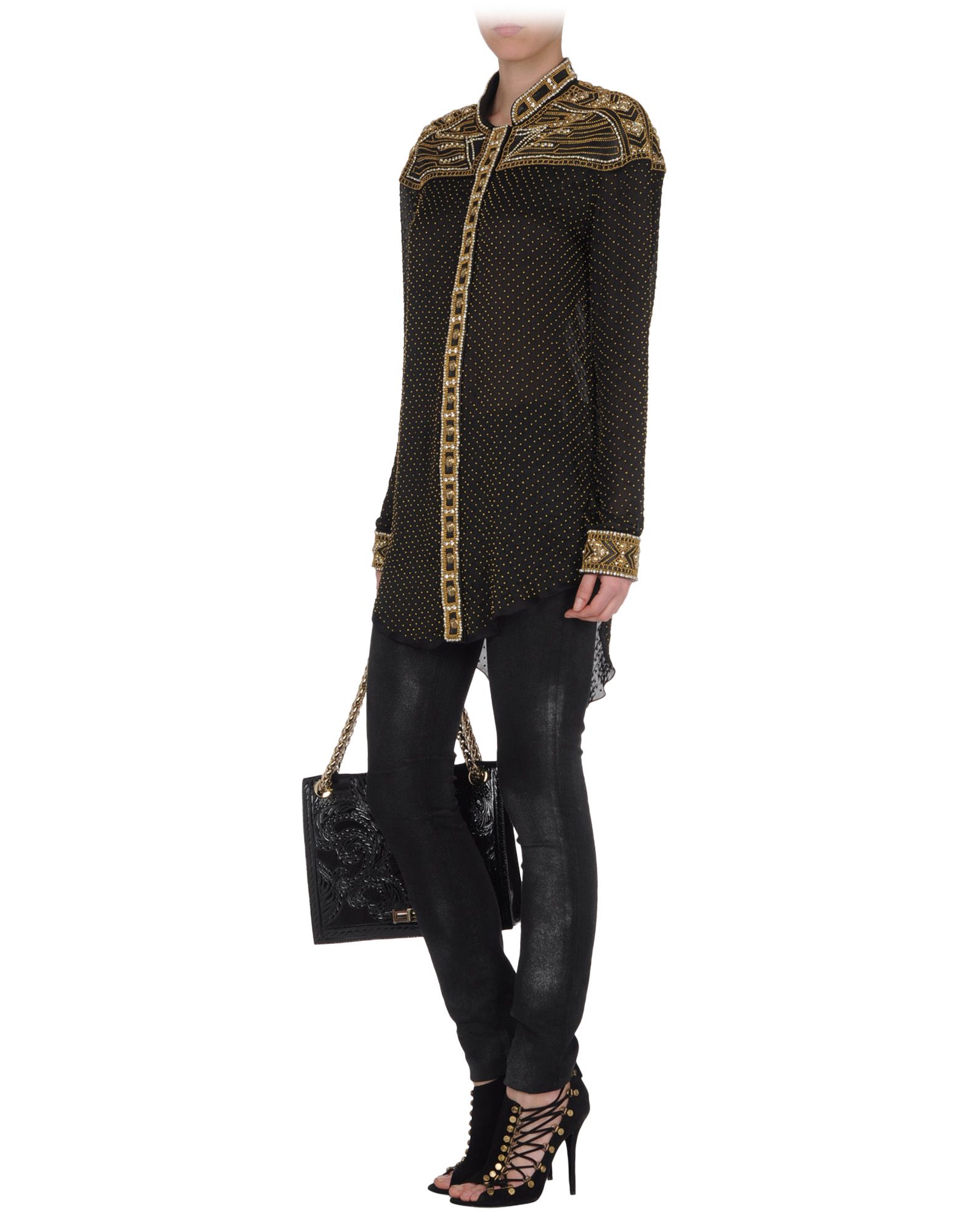 Next up is
Olivia Palermo
 at Christian Dior's Fashion show during the Paris Fashion week Autumn-Winter in Paris, France rocking that peplum like she got no care in the world. I fell in love with look because it looks so effortless yet so chic. You'd expect a peplum top to clash with peplum shorts but that is not the case here.
Peplum on peplum
looks gorge. They seem to complement each other quite nicely. Who knows one saying that goes, 'The world is your runway..blah blah blah…' I think Olivia has just taken that saying totally personal. And am jealous of that.
My final look inspiration is
Jessica Alba's Versace leather strapless dress
at the at the Versace Haute-Couture show as part of Paris Fashion Week Fall / Winter 2013  in Paris, France. I am not a 'strapless' person as I do not think my cup sizes would look too cute (or decent) in them, but
I think
I am in love with this dress. It's an LBD but it's not your average LBD. 
What do you make of my three picks? Who is your favourite? Peace n Love 🙂
balmain
best
BET 2012
brandy
jessica alba
olivia palermo
paris
style
versace