The reason for this post is, I was browsing around Zara the other day when I overheard this girl saying to her friend, 'That would look nice on ya.' To which the other girl responded, 'Nah, it's on all over IG. Every blogger's wearing it.'
Many a times, a high street retailer has released an item that will instantly take off. Overnight, they become IT items. These items sell off the shelves like hot cakes. Before you know it they're being featured on every single #OutfitOfTheDay post on almost all the blogs.Your Twitter and Instagram feed are flooded with versions of them.
The most popular high street retailers are usually the culprits. Zara, Topshop, Asos, H&M & Forever 21.
My question is, do popular items put you off? Or do you buy them and put your own spin on them buy styling them uniquely?
I believe, a true fashionista makes the item not the other way round. If I really Love something and it's well made, I will get it.  But sometimes, I really get put off things that I've previously liked. I can't really nail the reason down to the popularity of the items, but subconsciously seeing it all the time made me weary. That being said, I used to be a Michael Kors fan. I woke up one morning and all my cravings for MK whatsoever were completely gone… :/ In the same way, I can't see myself buying the Valentino rockstud heels now…
There are two kinds of shoppers:
THE EXCLUSIVE SHOPPER who seeks out the most underground, lesser known brands that will offer trendy items but with a very unique finish and flair. Shoppers like this steer clear oft IT items. They support local boutiques, up and coming designers and favour rare vintage finds. They pride themselves on finding rare pieces. They enjoy wearing brands but it CAN'T be current season. Chanel? More like Vintage Chanel. If everyone's wearing Louboutins, they're wearing Chloe and Lanvin. They wear a Forever 21 dress and make it look EXCLUSIVE. They enjoy making you sweat to guess where they've got something from. They are the Urban Outfitters, the Desiguals and the Free Peoples of the world.
 THE IT SHOPPER who buys whatever catches their eye. They do not discriminate with brand names. If it looks ood, they're in. You will usually find current season's trends in their wardrobe. Nude heels, camel coats and the almighty nudist sandals. Vionnet who? They'd take a Tom Ford padlock heel any day. They have a flair for styling and restyling their staples. They are not put off by how popular a brand is. They buy it and make it theirs. They are the Zaras, The Topshops and the H&Ms of this world.
To be honest I don't think you can clearly distinguish between the two because I find I am a little bit of both. I only go for trends I love and try to give new retailers or boutiques a chance. I love to add my own flair to trends. As much as I try to stay away from trends, I also have a drape camel coat in my closet ;/ I never buy items I don't like just because they are trendy however.
Which shopper are you? I'm sure there are many more categories I haven't listed here. Shout out below if you know any!
Nevertheless, I have hoarded my fair share of trending items. Almost all of which have never been worn.
Remember the camel wrap buckle skirt from Zara that blew up last year? Everyone gave styling it a go.
Along came these Topshop Ghlillie court strappy heels. Everyone instantly fell in love! They were released in 4 colours and each one sold out.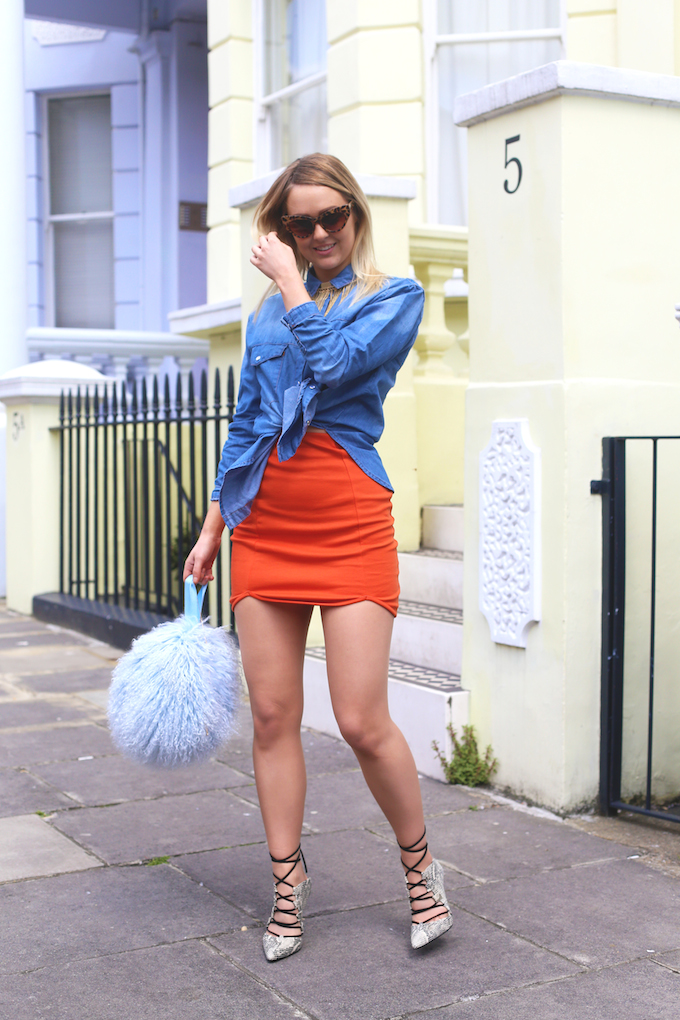 I need to style these shoes pronto! For some reason, they never really suit my outfit whenever I've needed to go out.
Followed by two Zara heels which took over most spring wardrobes this year. The Zara Fringe Suede Heel and the Zara Blue Strappy Heel.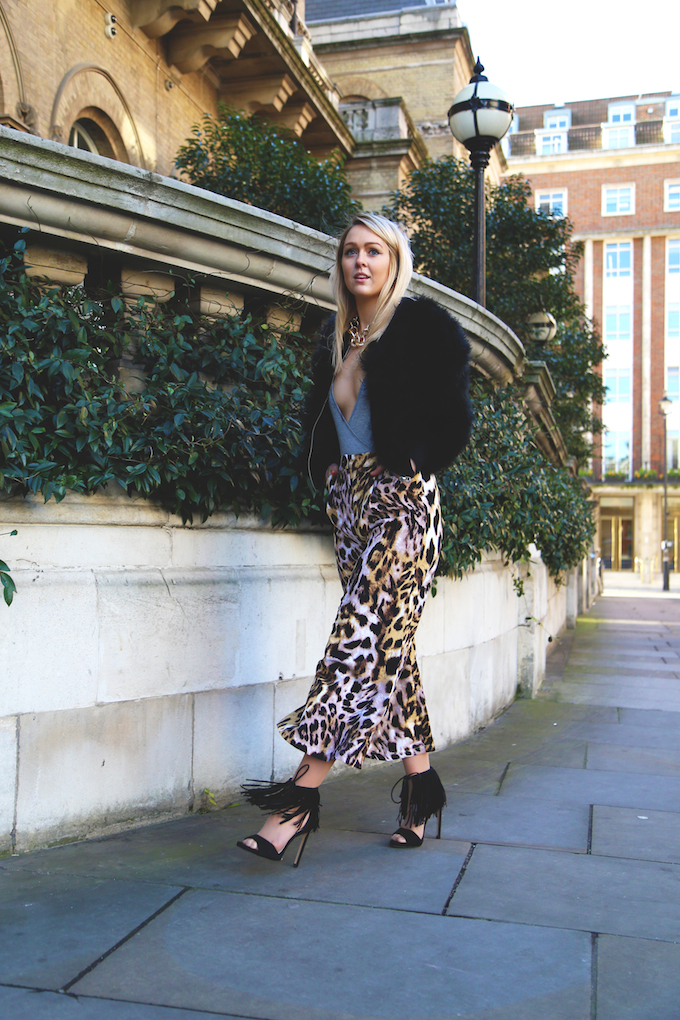 I am in love with the way Christina styled her beige pair here!
Mine need to come out this summer. I can't believe the tags are still on!
I have these blue heels. I wore them once and I was not into them. I definitely regret buying these. I'm just not feeling them. They look good on other people though:
I know some people who call trends a uniform and wouldn't even touch them with a barge pole!
What's your take on trendy shopping? Yay or nay?
Spill below 🙂
**PS: Forgive any typos, I'm typing this in bed. It's shut eye time y'all. Will edit tomorrow. Can't stop yawning.
xo
Lydie
asos
bloggers love
fashion
forever 21
hm
it girl
shopping
style
Topshop
trends
trendy