Today on Style Diary, we'll be featuring a girl who is the ultimate combination of beauty and brains. You must have seen her blog, but do you know the beauty and brains behind

Hapa Time

? Not only, is she a web editor and graphic artist but our style star knows very well how to make good use of  her designing skills when it comes to styling herself. She has been often told she's got a great eye for design. Let's see what you think.
Meet her…My name is

Jessica Ricks

, and I live in the Bay Area of

Northern California

. I have always been an artist, and over and over again I have been told I have an eye for design. So of course I love to paint and draw. I work as a graphic artist and

web editor

for two online companies in the software industry. I am super healthy and don't drink or smoke. I have a super cute Yorkie and 3 younger sisters.
What would you say best describes your style? My style is classy feminine, but also trendy and sometimes casual fun 🙂 I try to keep a cool, modern vibe, and stay away from the extreme. I'm influenced by other bloggers, store look books, celebrities and magazines.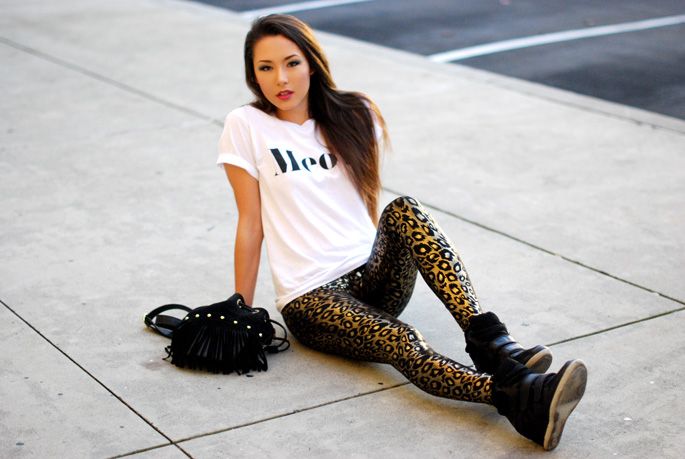 All time favourite shops/clothing brands… I shop at Forever 21 the most, because they're so on trend and so affordable. But I also love Asos, Zara, Aldo, Steve Madden.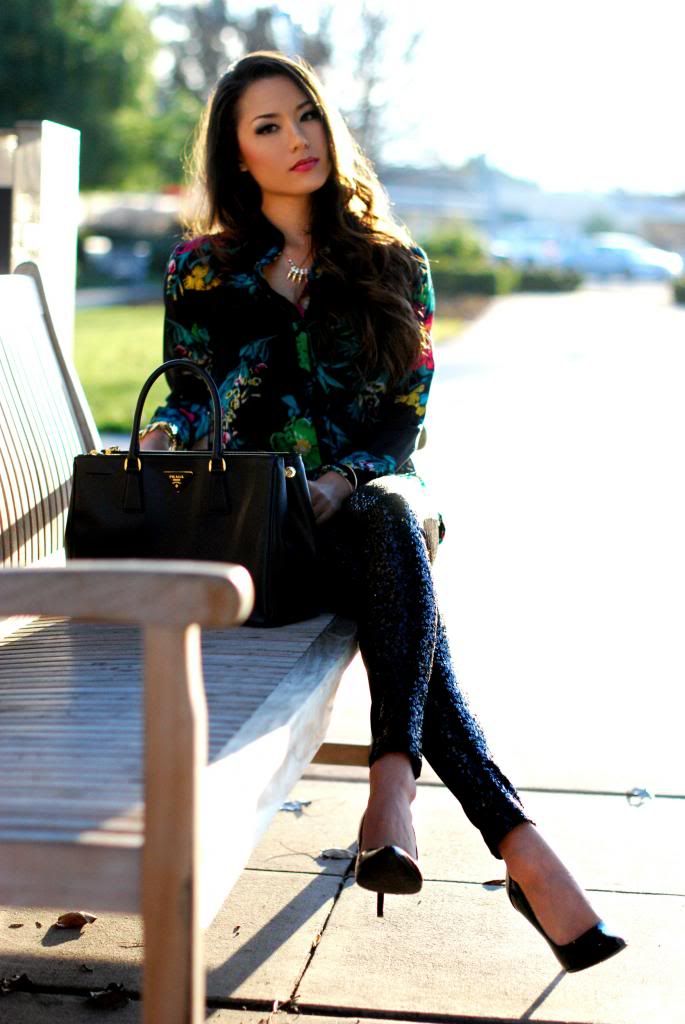 My beauty secret is.

..No chocolate or sweets! 7- 8 hours of

sleep

, proper

hygiene

and good makeup 🙂
Favourite make-up brands. I love

Jane Iredale, Urban Decay, Nars, Aveda, Revlon, Maybelline

.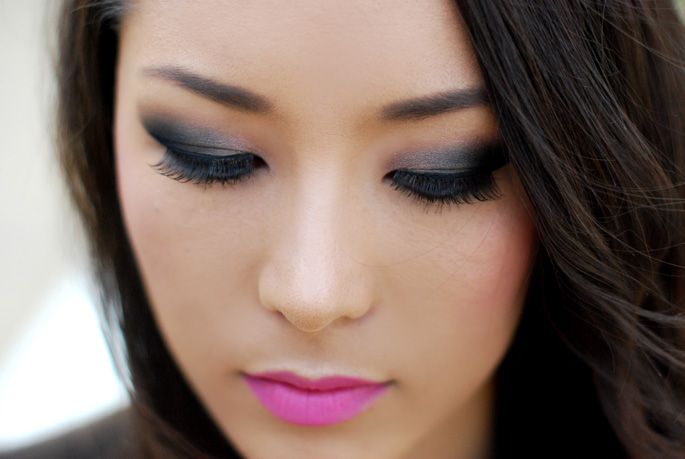 What is the most beautiful thing about you and how do you accentuate it? I've never felt like there was one most beautiful thing about myself. I do love my

legs

though so I wear a lot of shorts, skirts and dresses 🙂
If you could trade places with any other person for a week, famous or not famous, living or dead, real or fictional, with whom would it be and why? I would love to trade places with

Olivia Palermo

because her life seems so glamorous – full of fashion and beauty. Not to mention her incredibly good looking, sweet and well-spoken boyfriend – Johannes Huebl!
Your favourite music track would be… It's always changing, (and I don't endorse smoking!!! BUT –)

Princess Chelsea – The Cigarette Duet.

The video is a bit creepy, but the song is catchy and I'll like it for awhile I think 🙂
What is the last book you read? I think the last book I read, (and it was amazing) was the

Mistborn Trilogy.

Check it out 🙂
Comment: 'If you got it, flaunt it'… I say it all the time.

Why hide beauty? It doesn't last forever!
What would I find in your handbag right now? Ever since I converted to these tiny crossbody bags a few months ago, I hardly carry anything around anymore! 1) phone
2) id cards
3)credit cards, gift cards, store cards,
4) cash,
5) chapstick, lip liner and gloss,
6) some receipts
7) keys
8)mints
9)blotting tissues.
(That's very long list. The things we carry. SMH. LOL)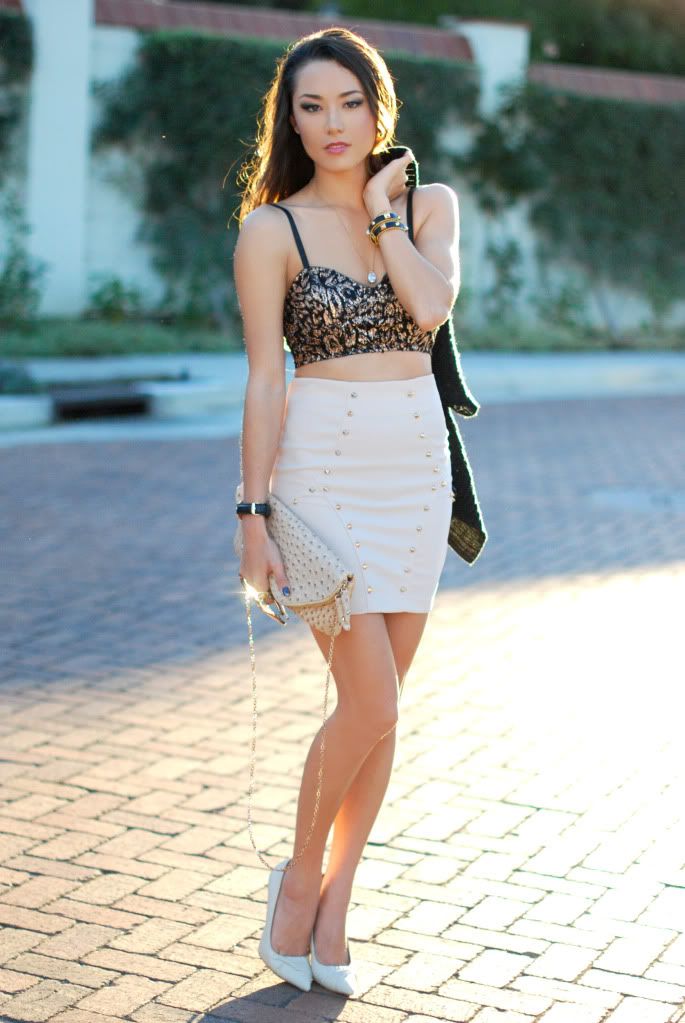 Your house is in flames, what one item would you save out of your closet and why? I'm not sure I would grab anything but

my shoes!

Gotta be able to run out of there! But really, probably one of my coats – I have a

black Guess coat

and

white Steve Madden coat

that I absolutely love.
Your all time fashion icon is…

Audrey Hepburn 
Your favourite quote.

Attitude is a little thing that makes a big difference.
Do you have any blog, video links or website we can follow you at? You can find me at

hapatime.com

🙂
Find her on Instagram

@hapatime.
What's your advice to young people?  Middle school and high school is tough. People are mean! But things do get better. You will gain more independence and the ability to be true to yourself without criticism as you get older. Just be patient, and if you can be true to yourself and honest about who you are now, even better! But I think being young is often a time of confusion and frustration, so remember time heals, people change, and there is always hope for the future. XOXO 🙂
Did you enjoy Jessica's Style Diary? Well, I did! Visit her page,

Hapa Time

for more style updates and to see her art work.
She is just too good at this. I want the aztec print peep toe heels!
How would you rate Jessica's style?
Peace n Love
art
blogger
bloggers choice
cali
chictopia
fashionista
forever21
graphic artist
hapa time
hapatime
instagram
jessica ricks
lookbook
new york
style diary
zara