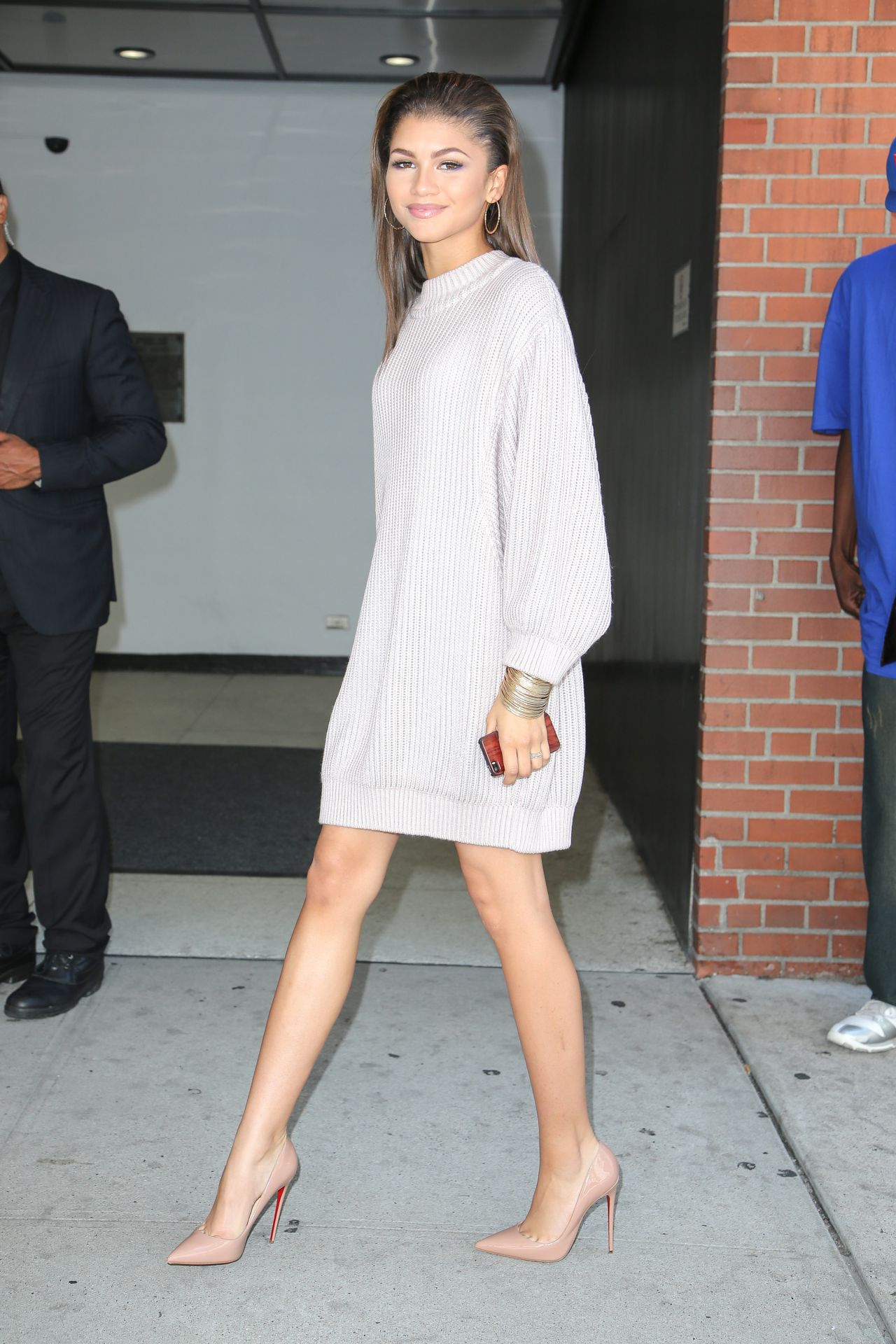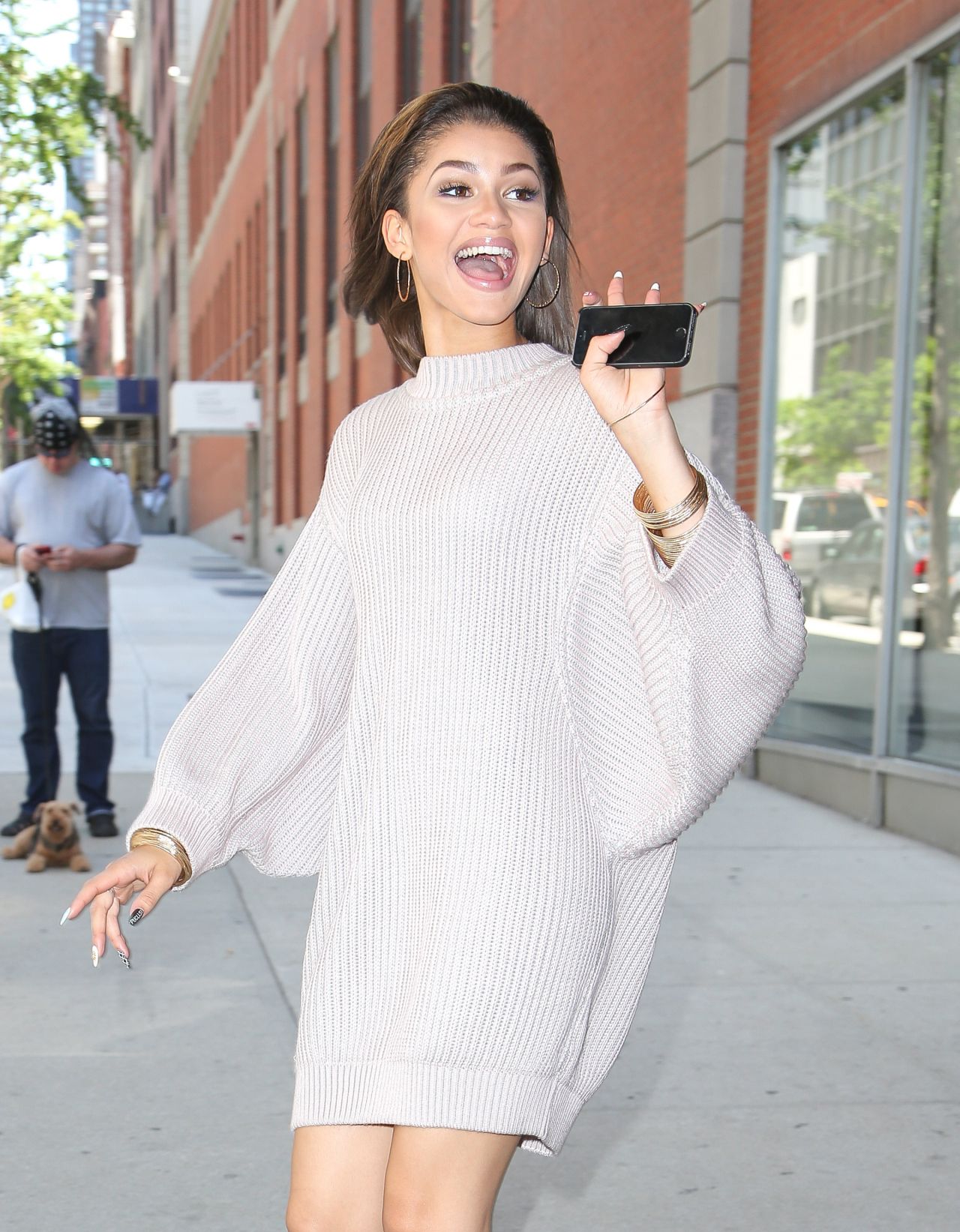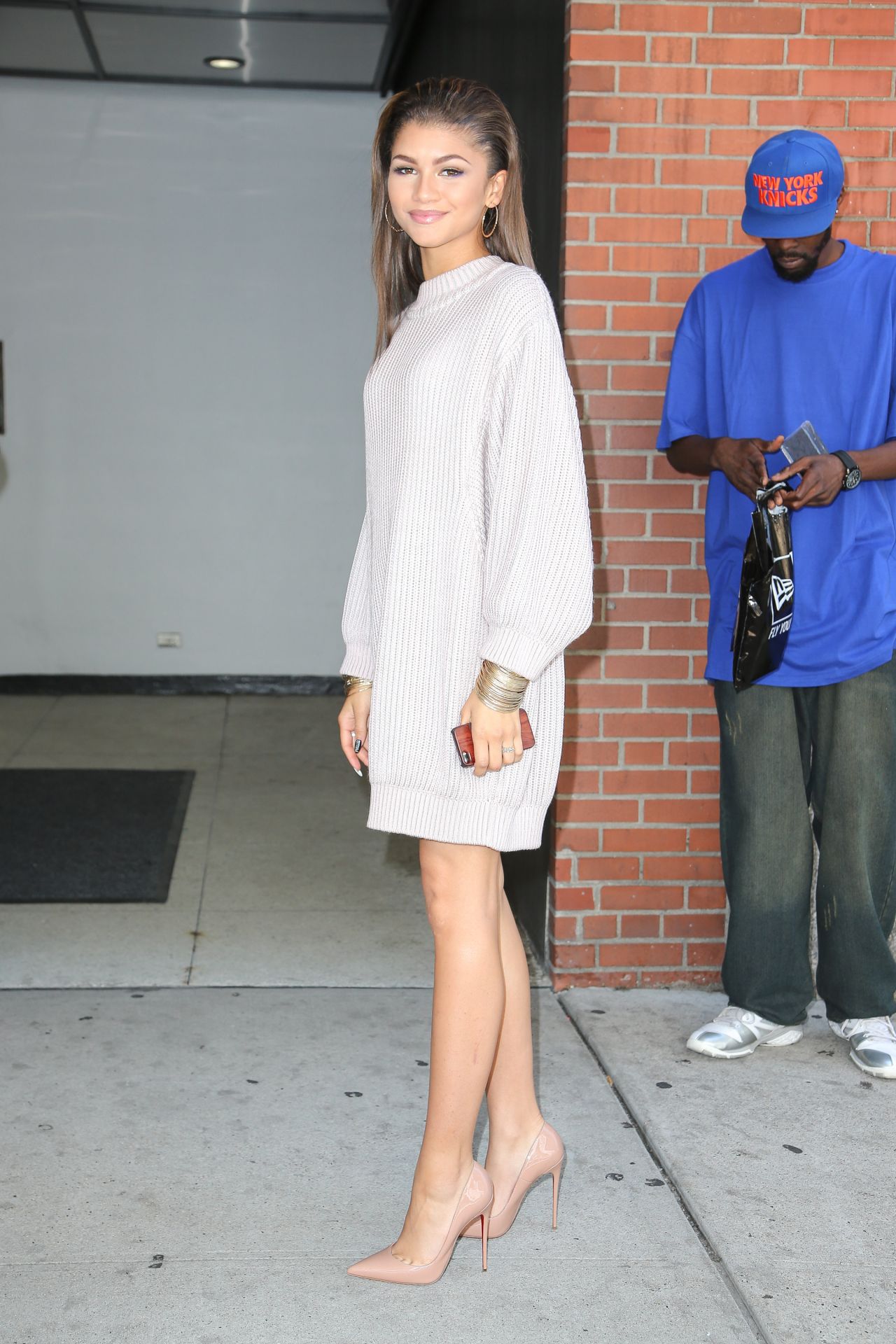 Kim Kardashian channels vintage glam in an all black ensemble while out and about. That Saint Laurent blazer is to die for. She looks pretty here. Loving the vintage hair as well.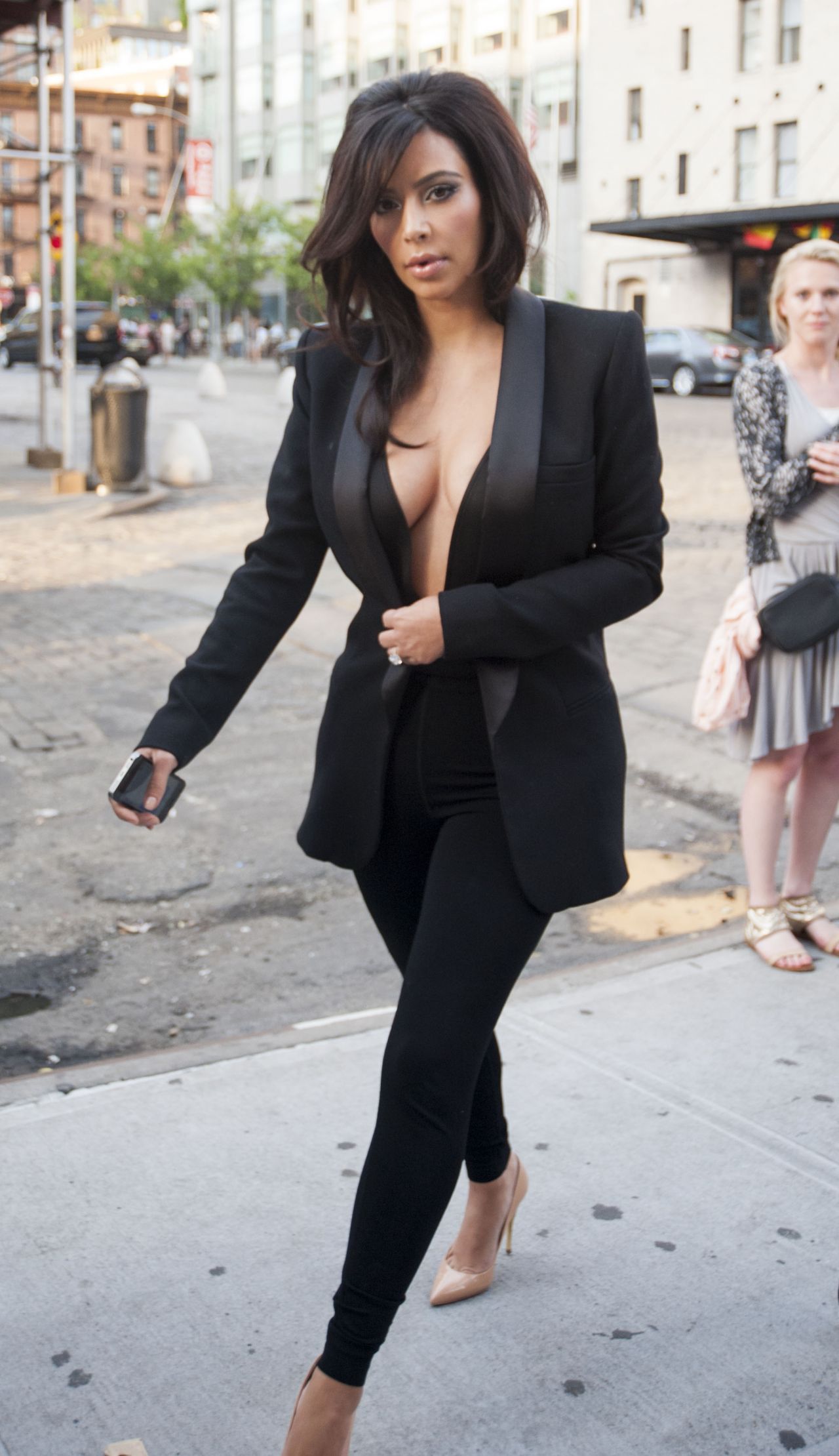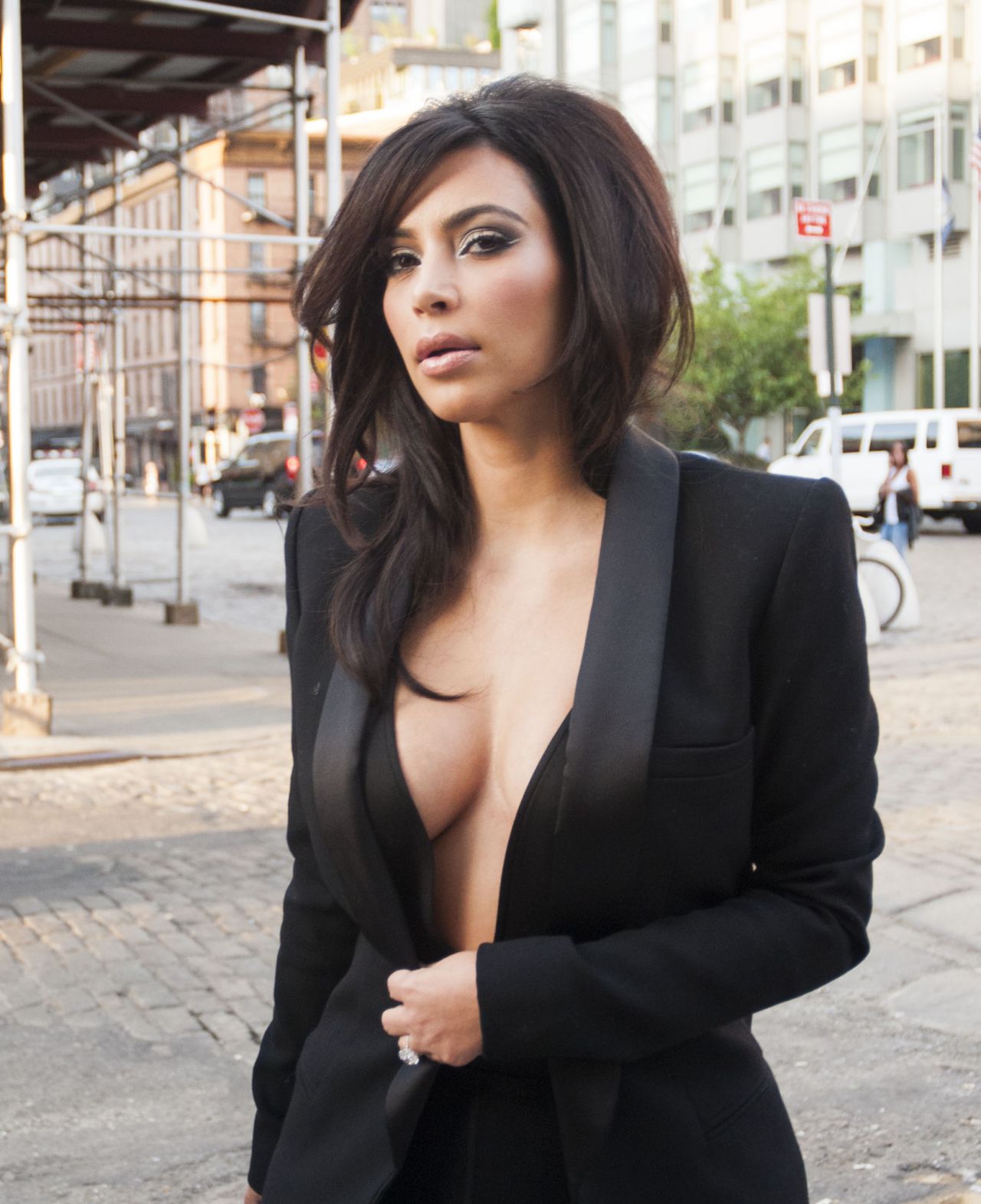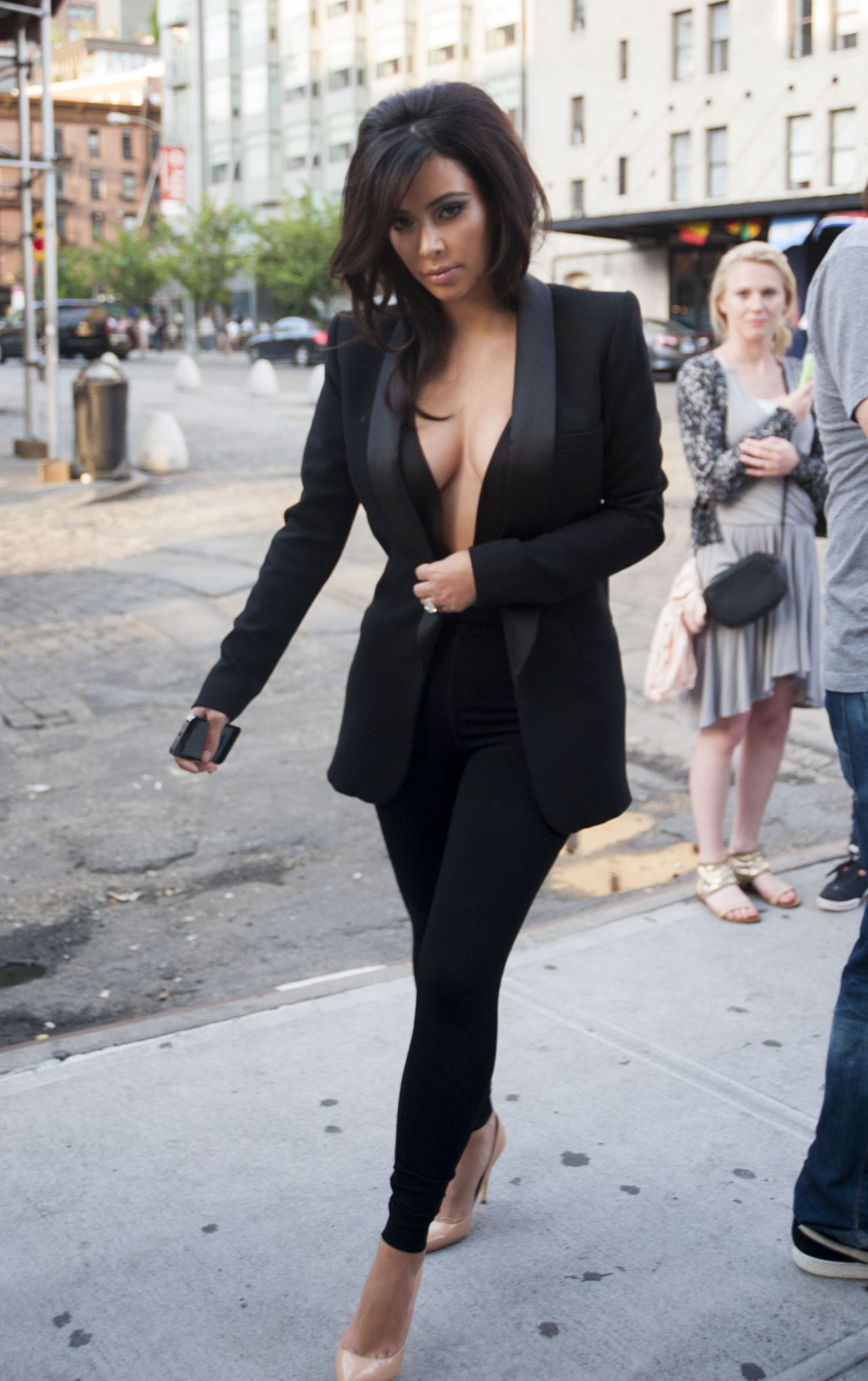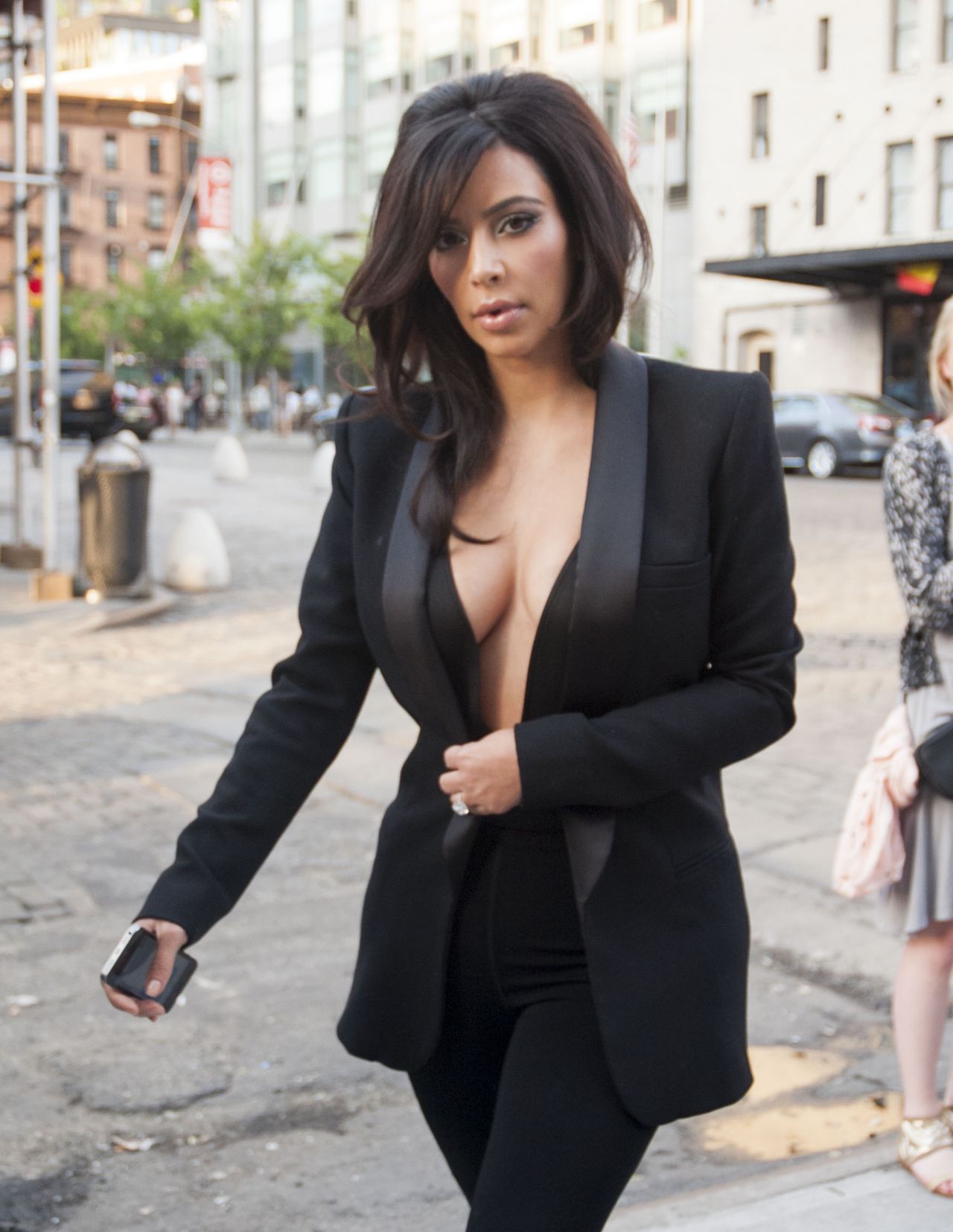 Selena Gomez adds edge with a ripped pair denim trousers to a cool blue jumper. Love this look. She certainly looks curvy here. Nice!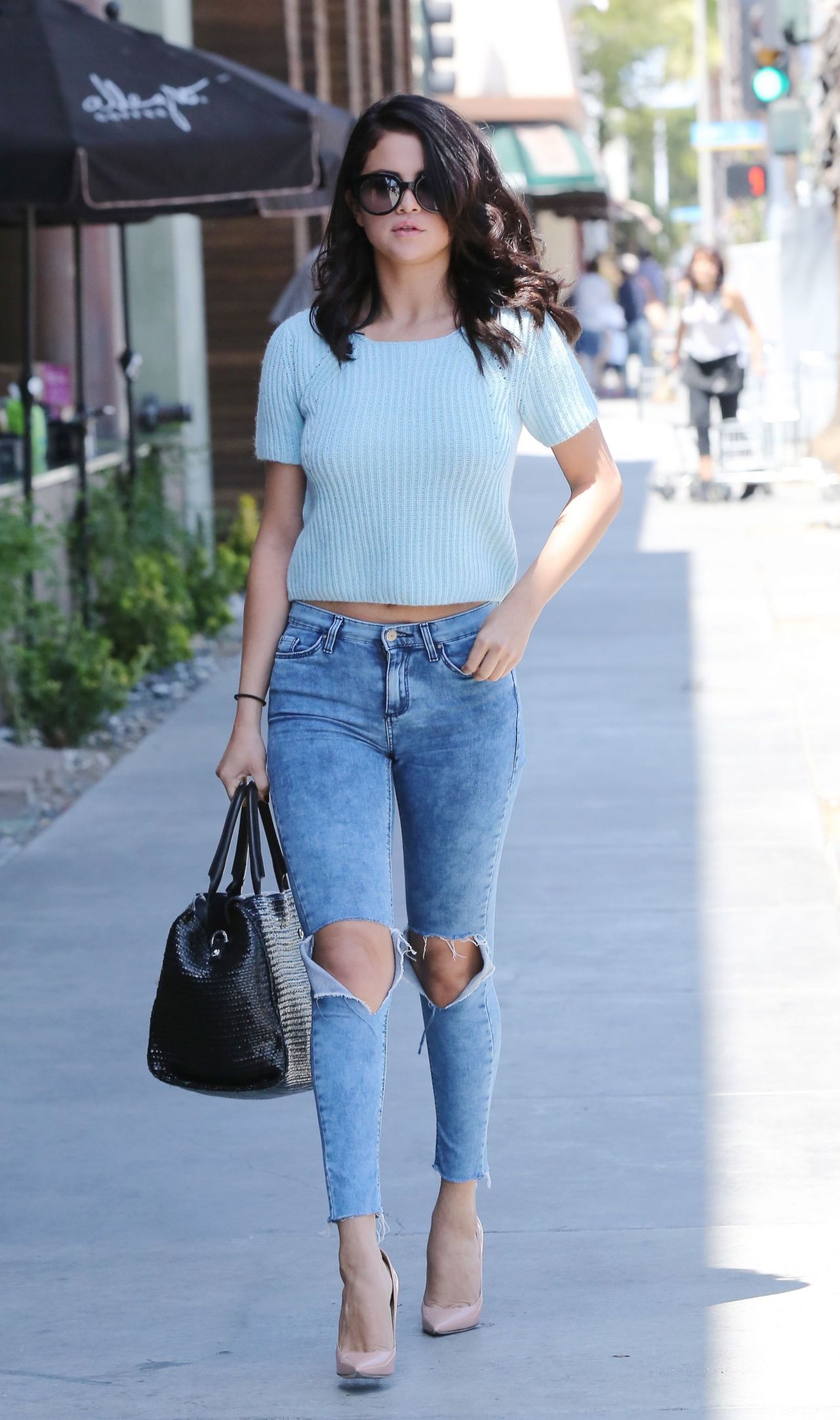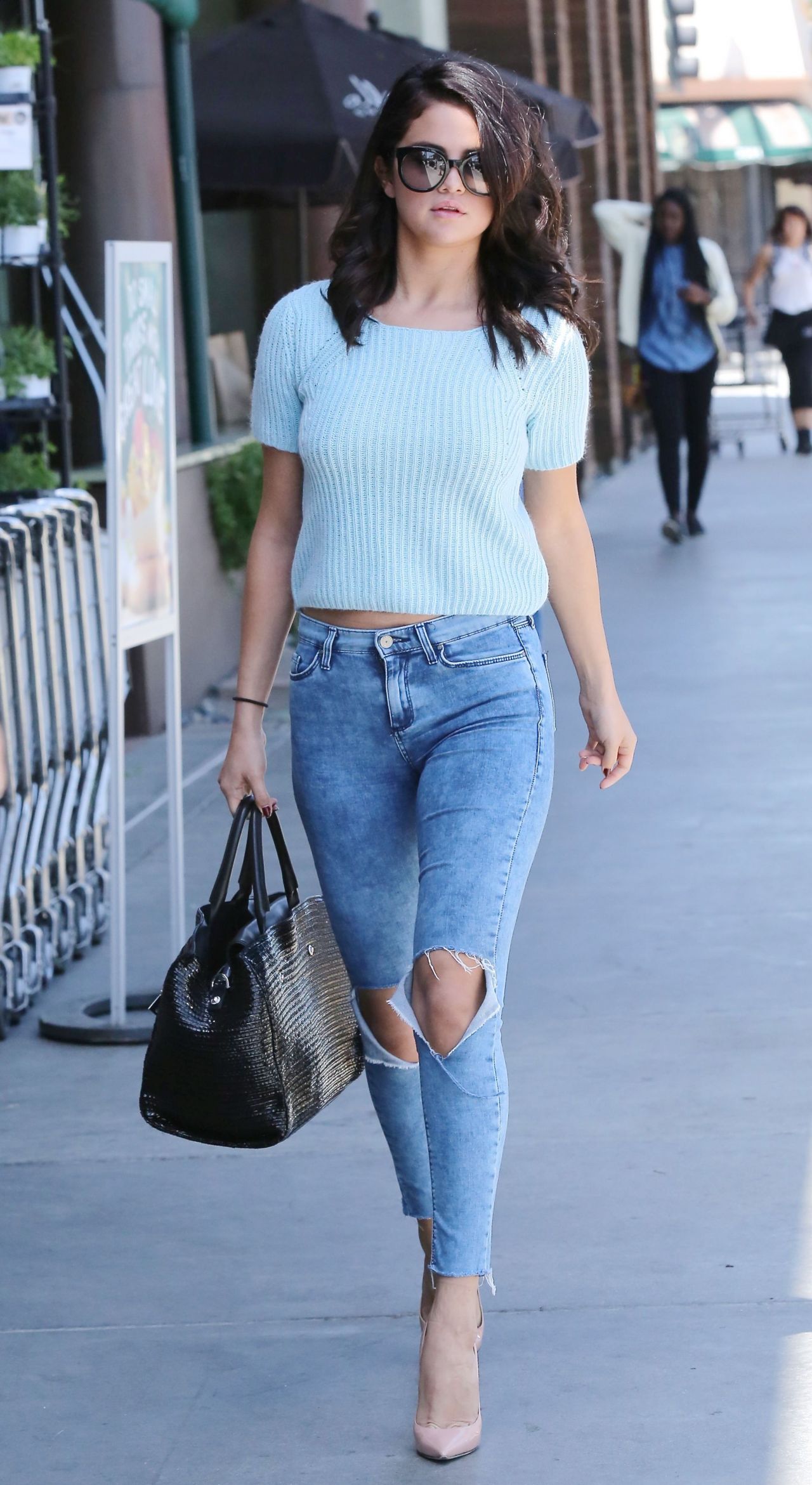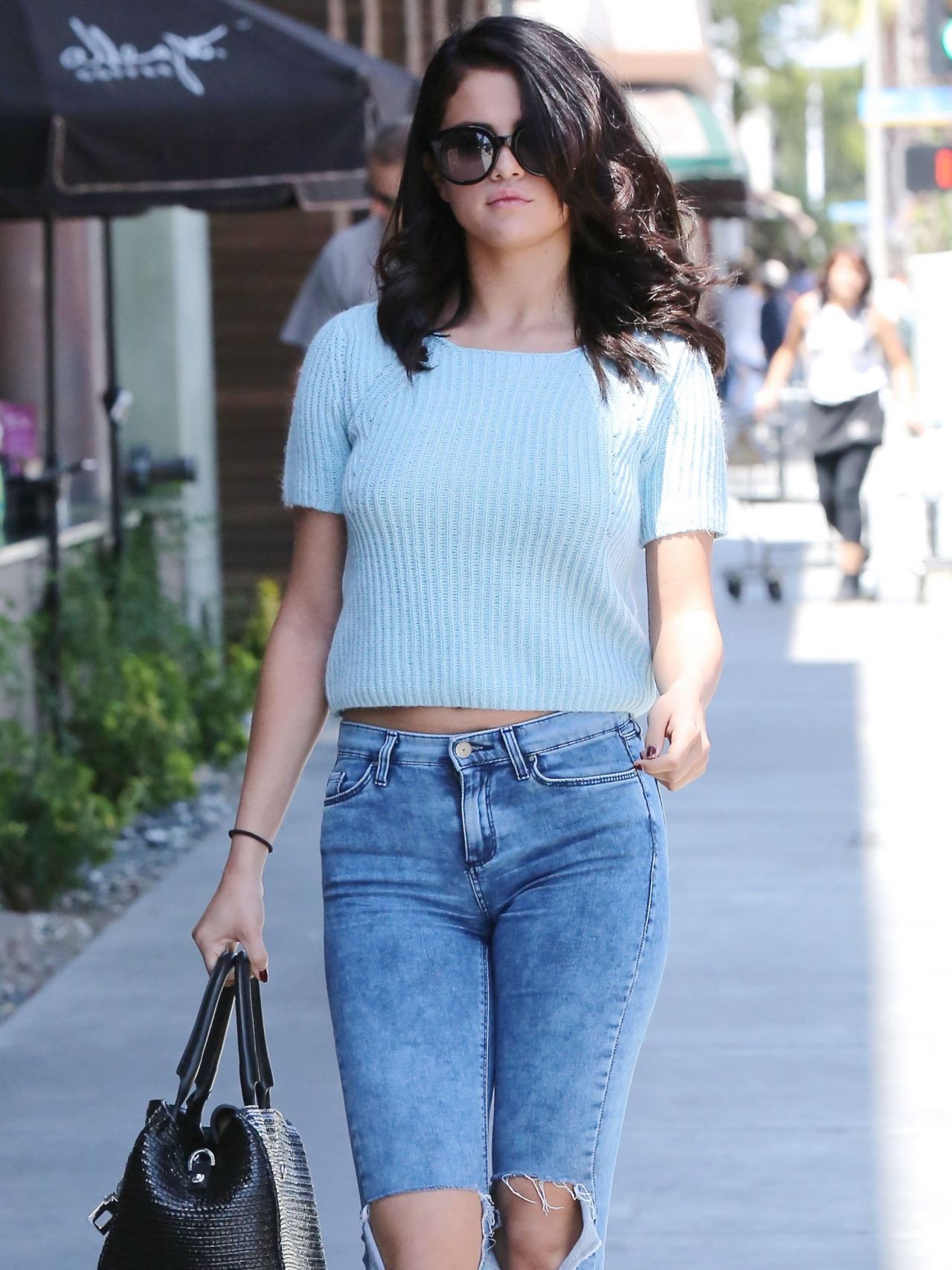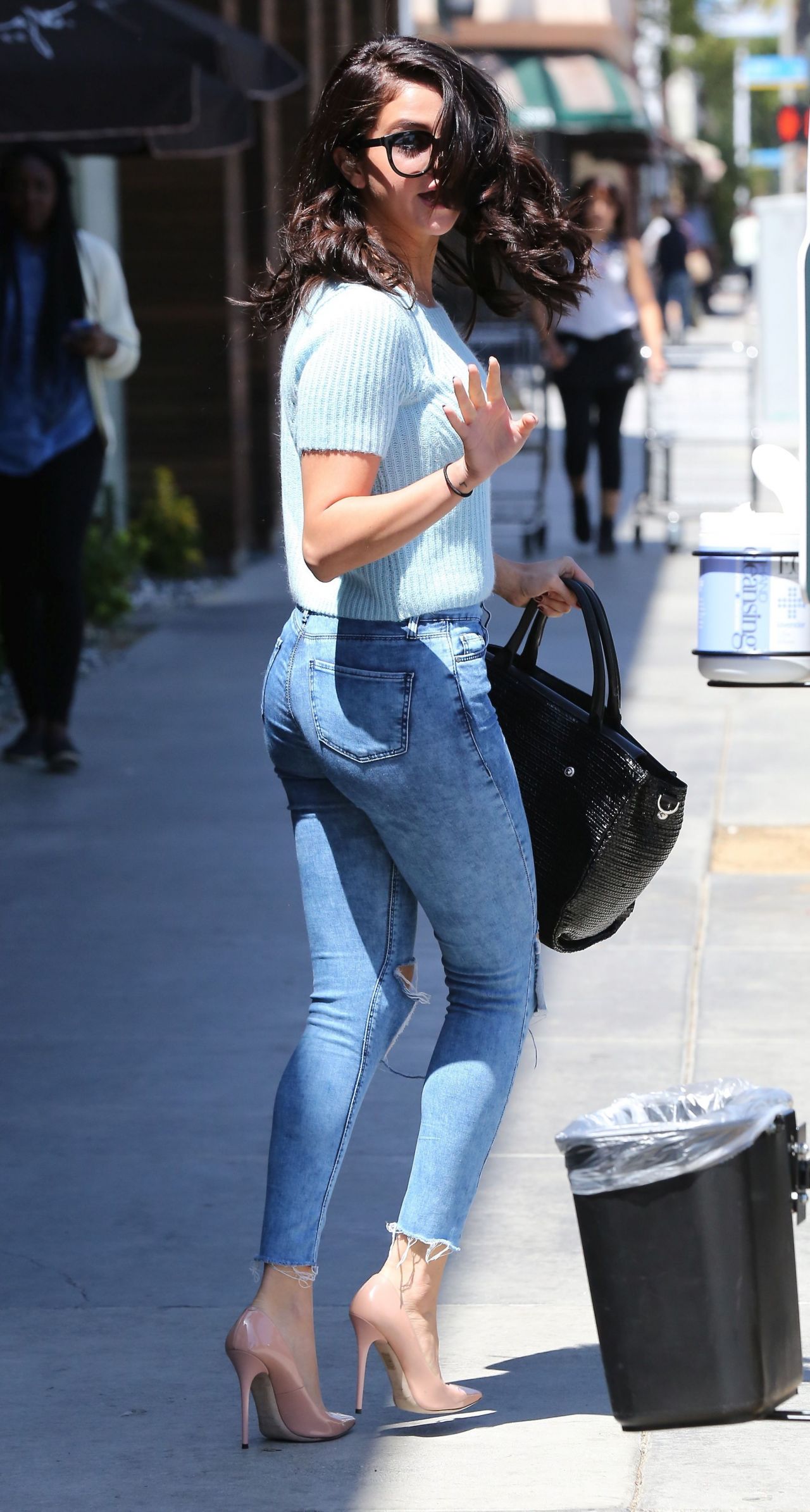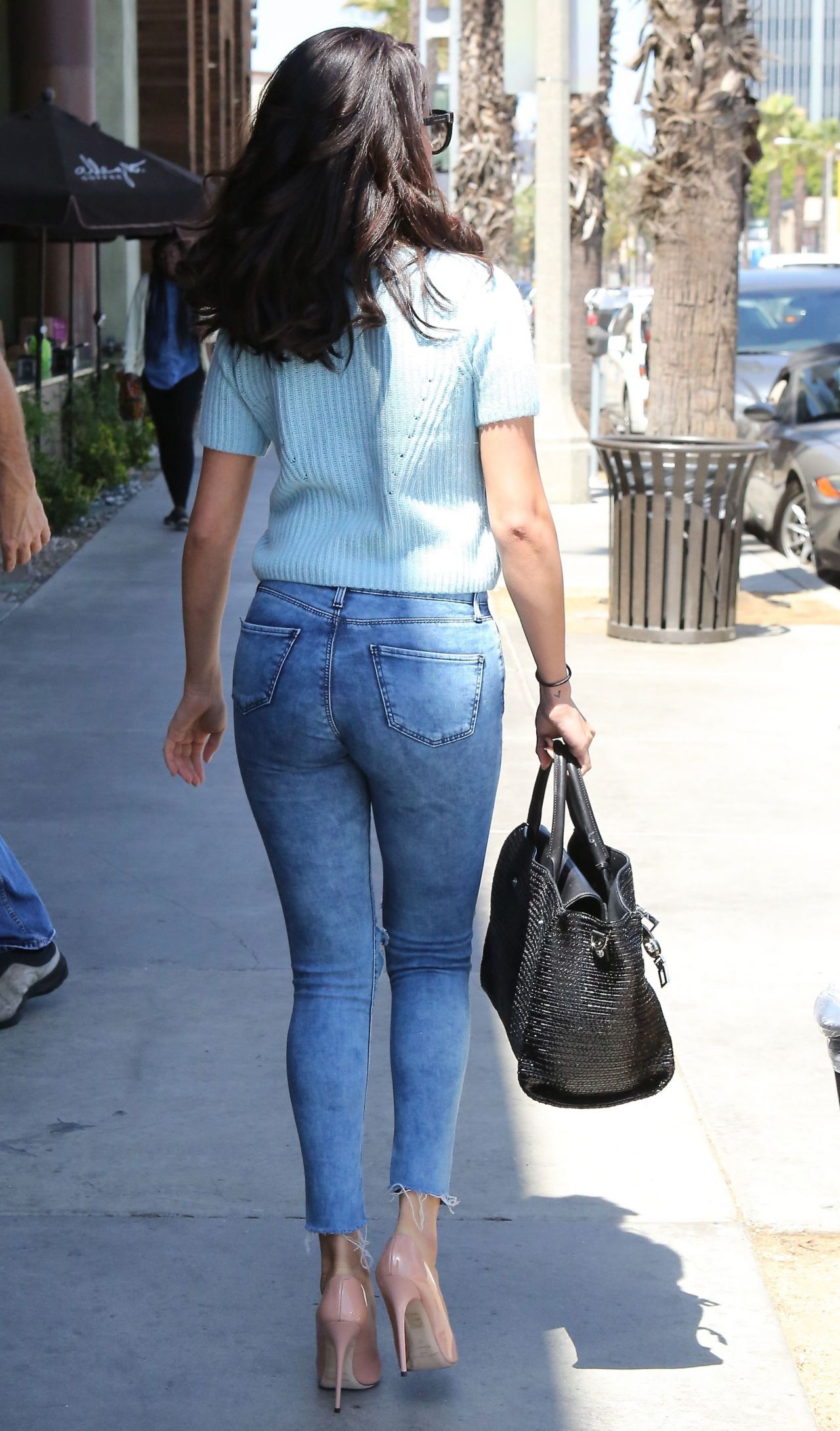 The girls of 'Think Like A man Too' are keeping busy! The stepped out to promote their movie at the ABC studios.
La La Anthony looked fab in a red trouser suit. I prefer this hair on her. 
Taraji P Henson looked pretty in a paisley print pleated skirt and blouse and blue sandals. Lovely.
Meagan Good wore a matching crop top and pencil skirt.
Gabrielle Union offset a turquoise dress with a red Prada tote. Hot.
Lady Gaga had a fashionable moment as she stepped out of her NYC apartment. C all me crazy but I love this dressing gown, hot sandals and curly wig old school vibe she's serving here. Glamourous.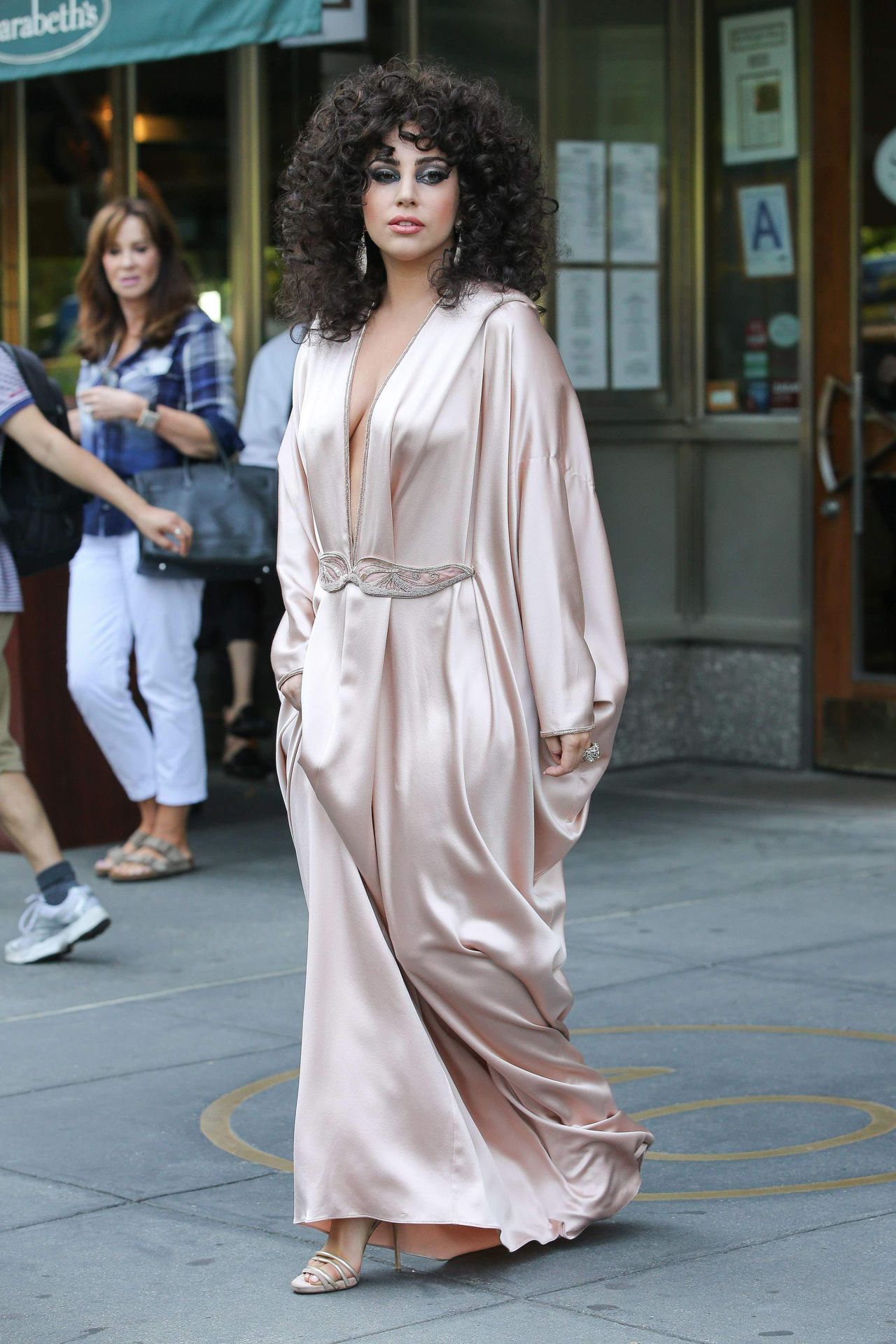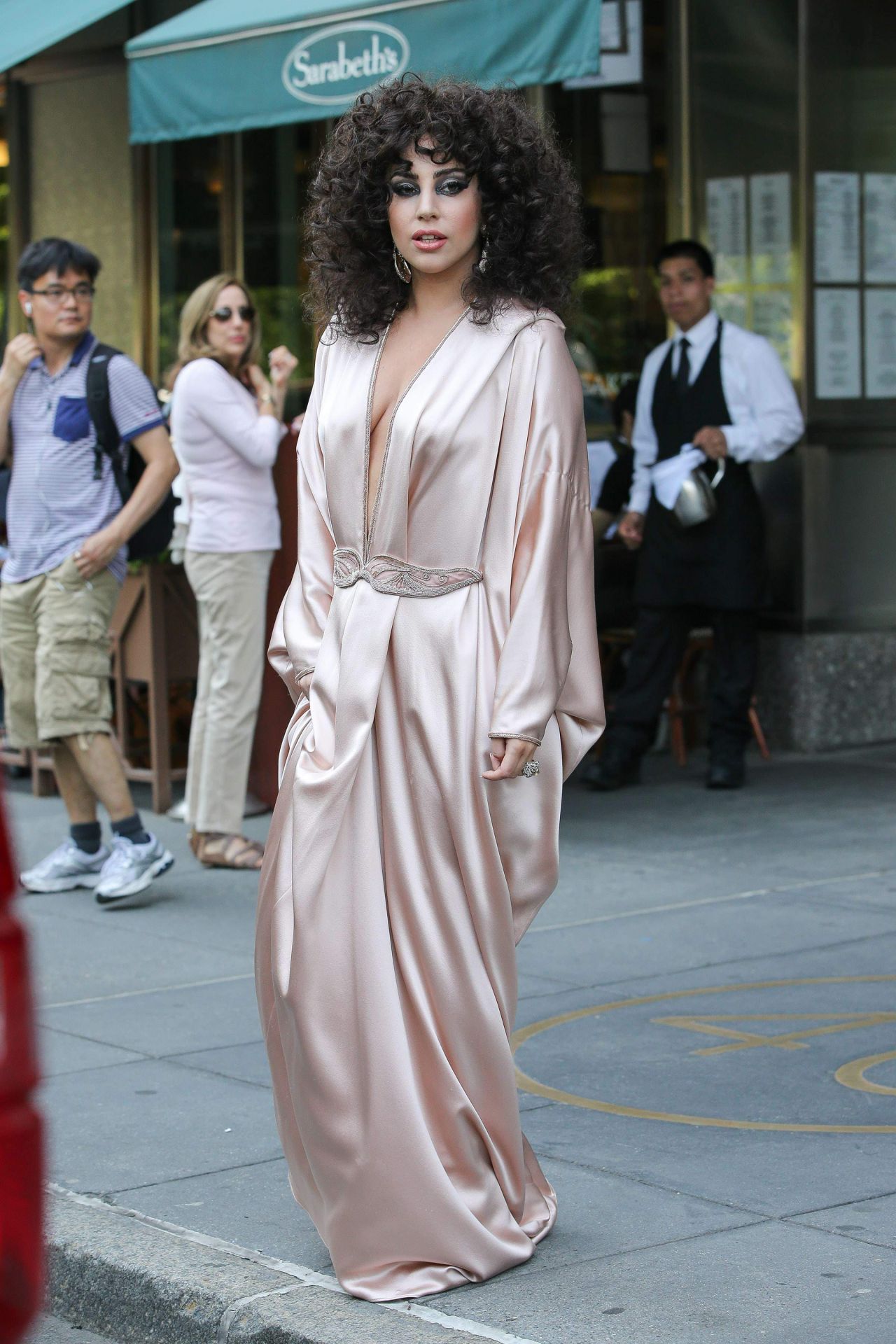 Fanny Neguesha looks pretty in her honey curls as she supports footballer fiance from the stands at the FIFA 2014 World Cup.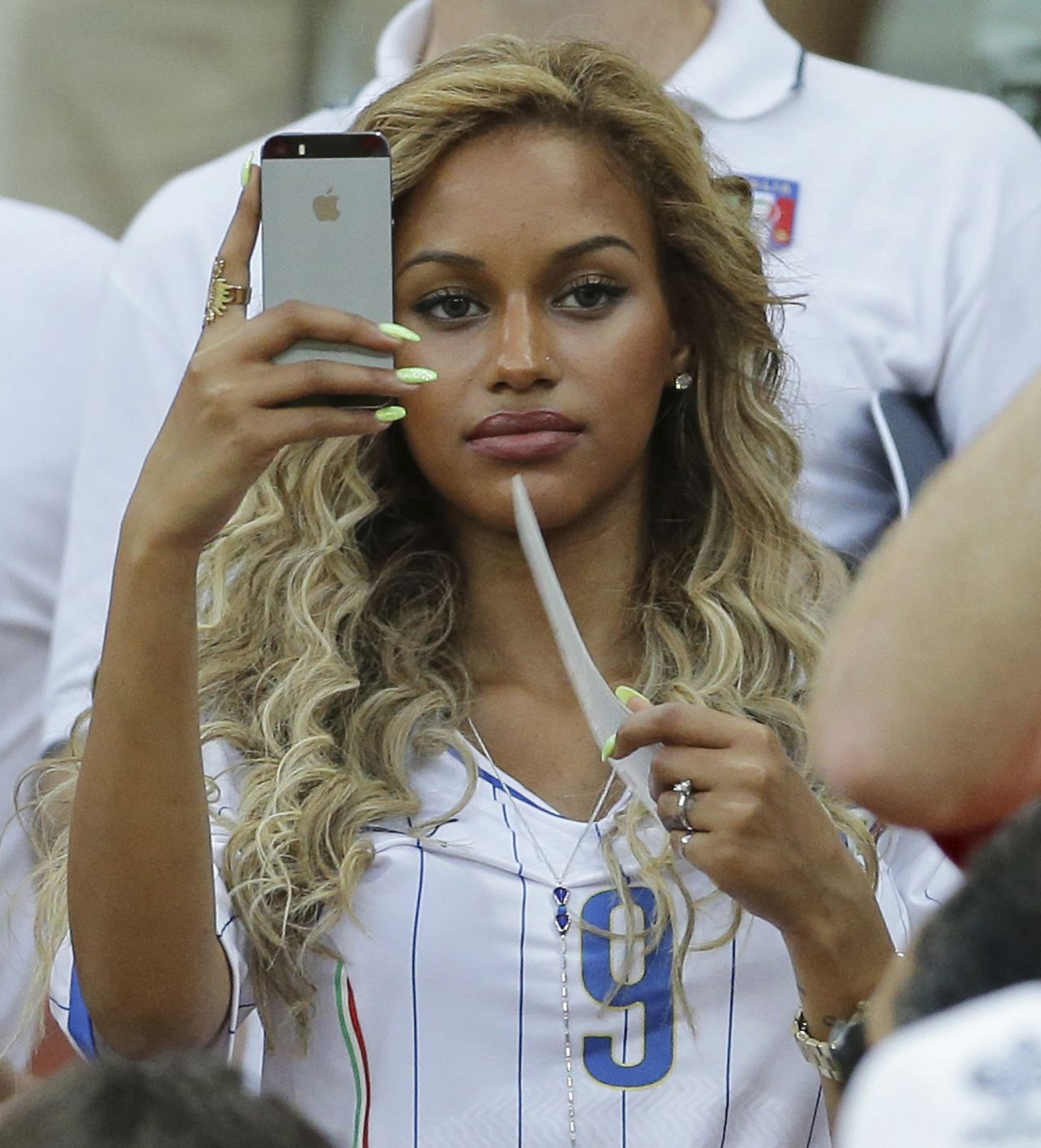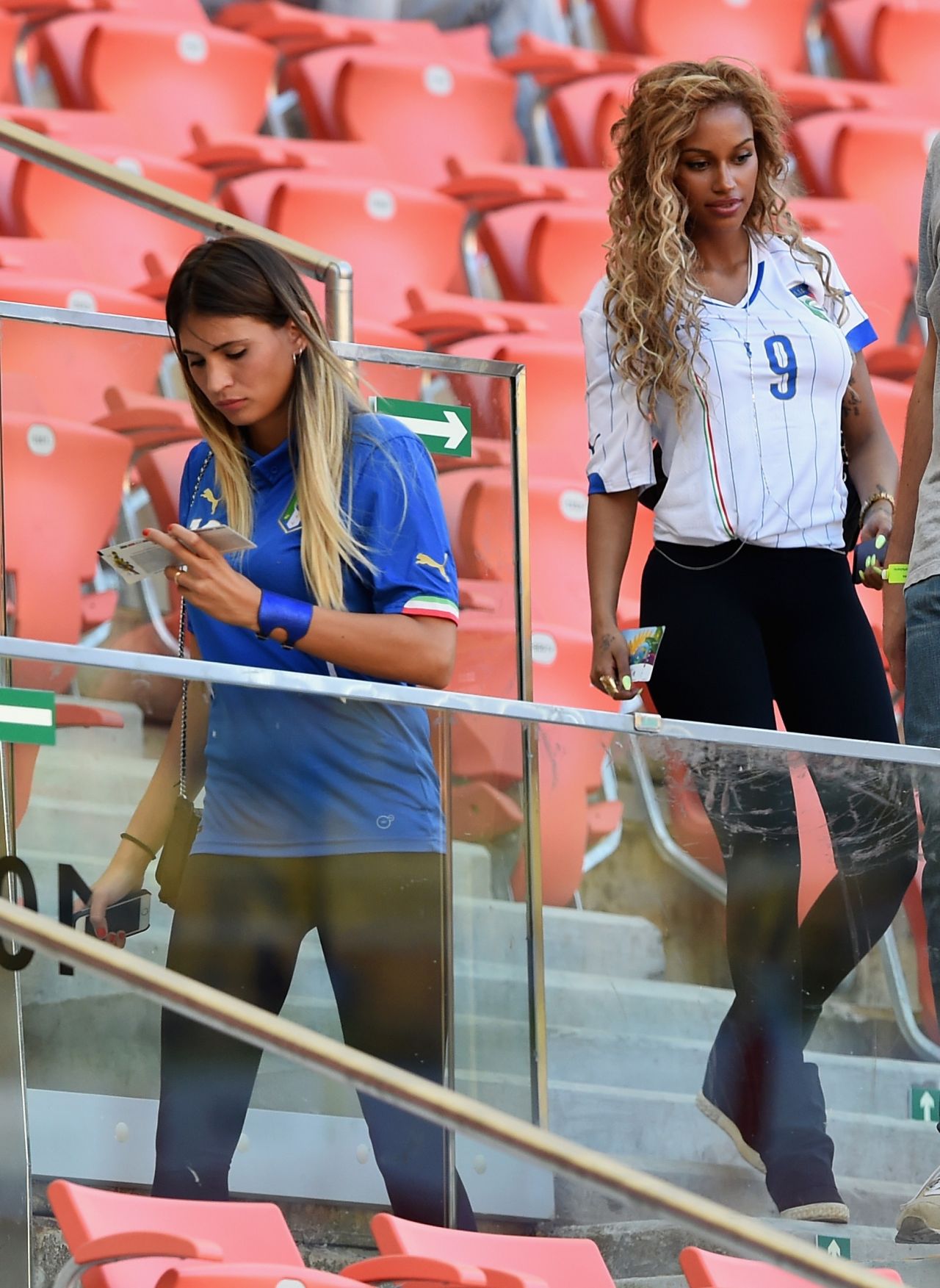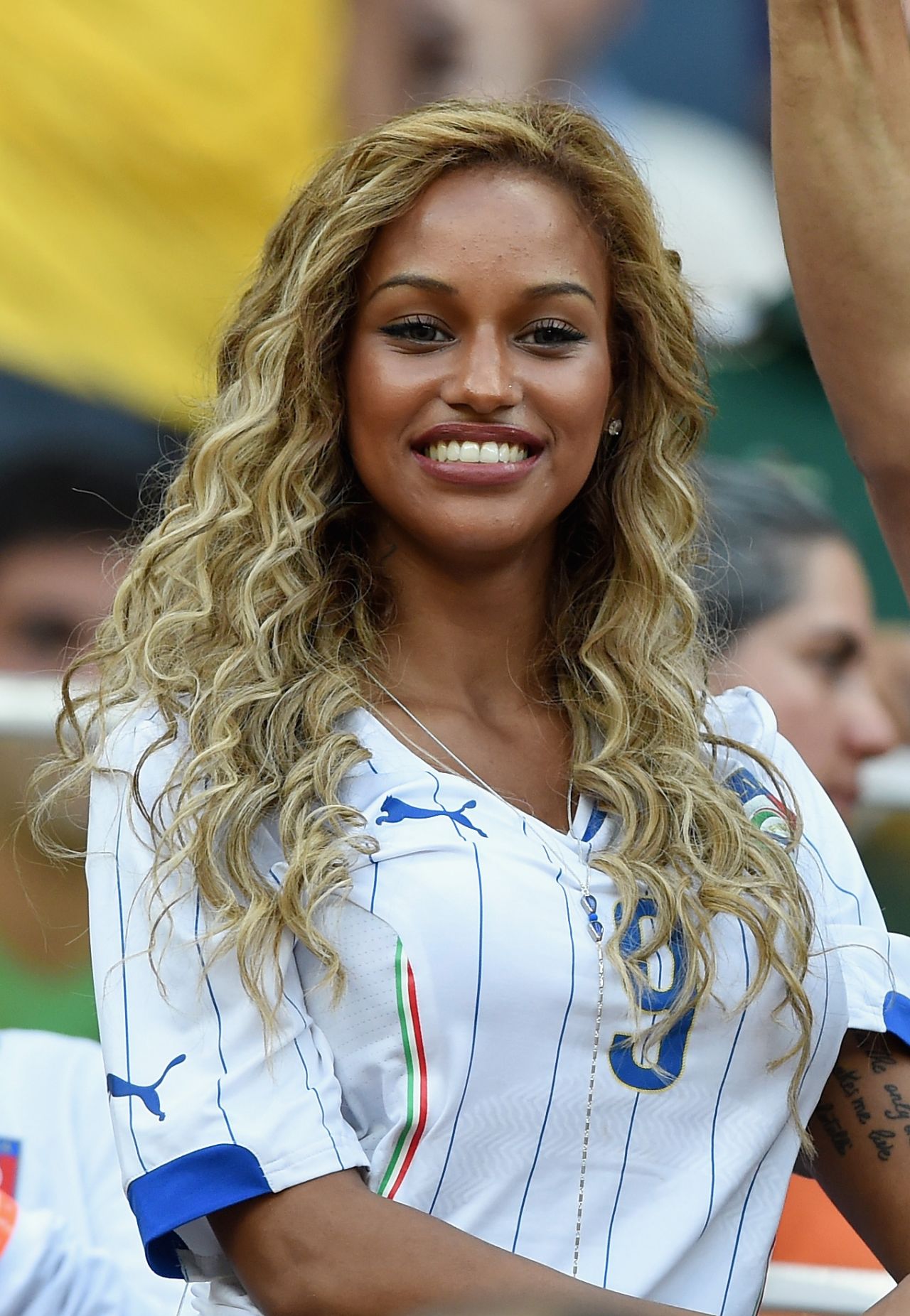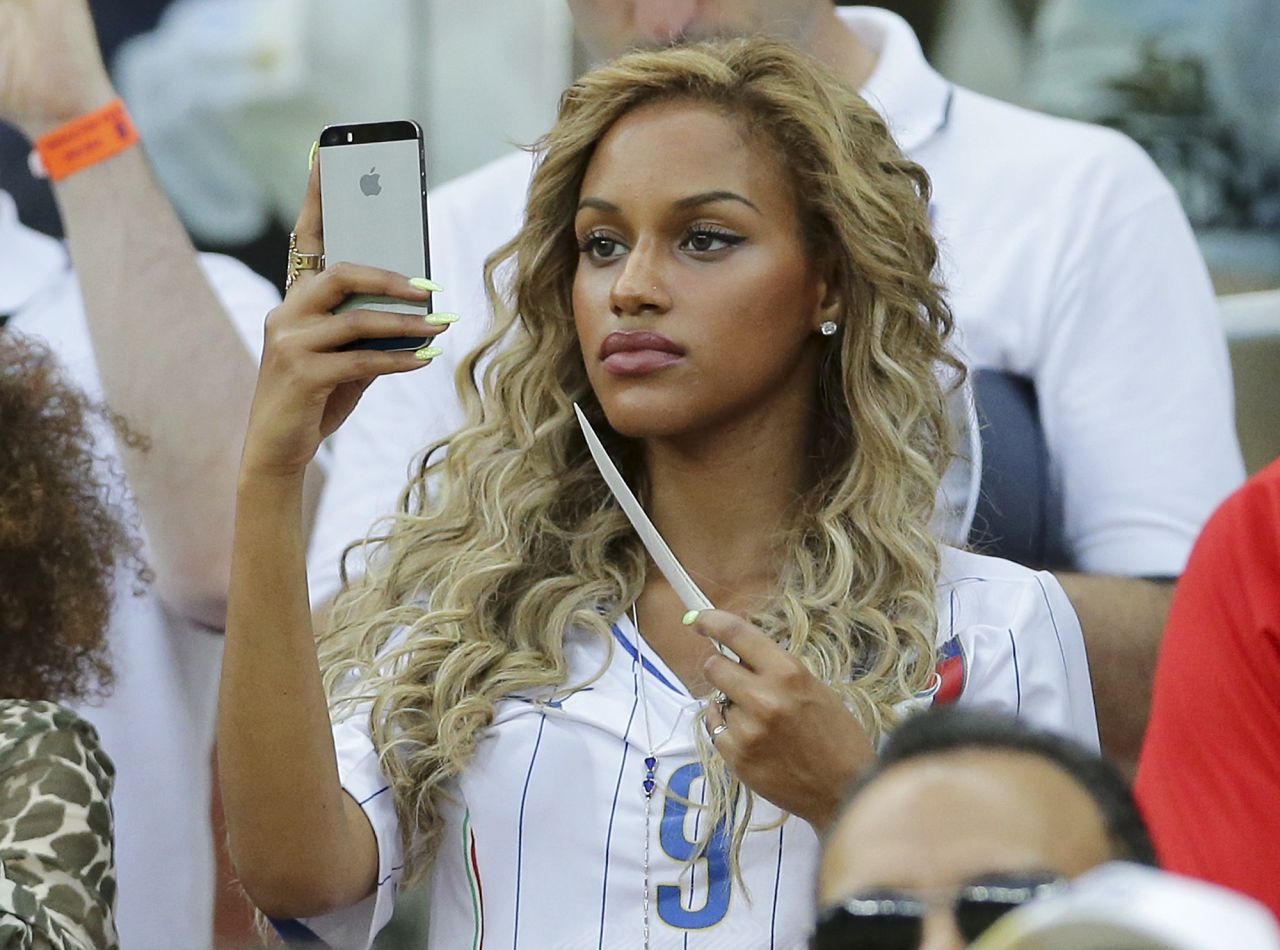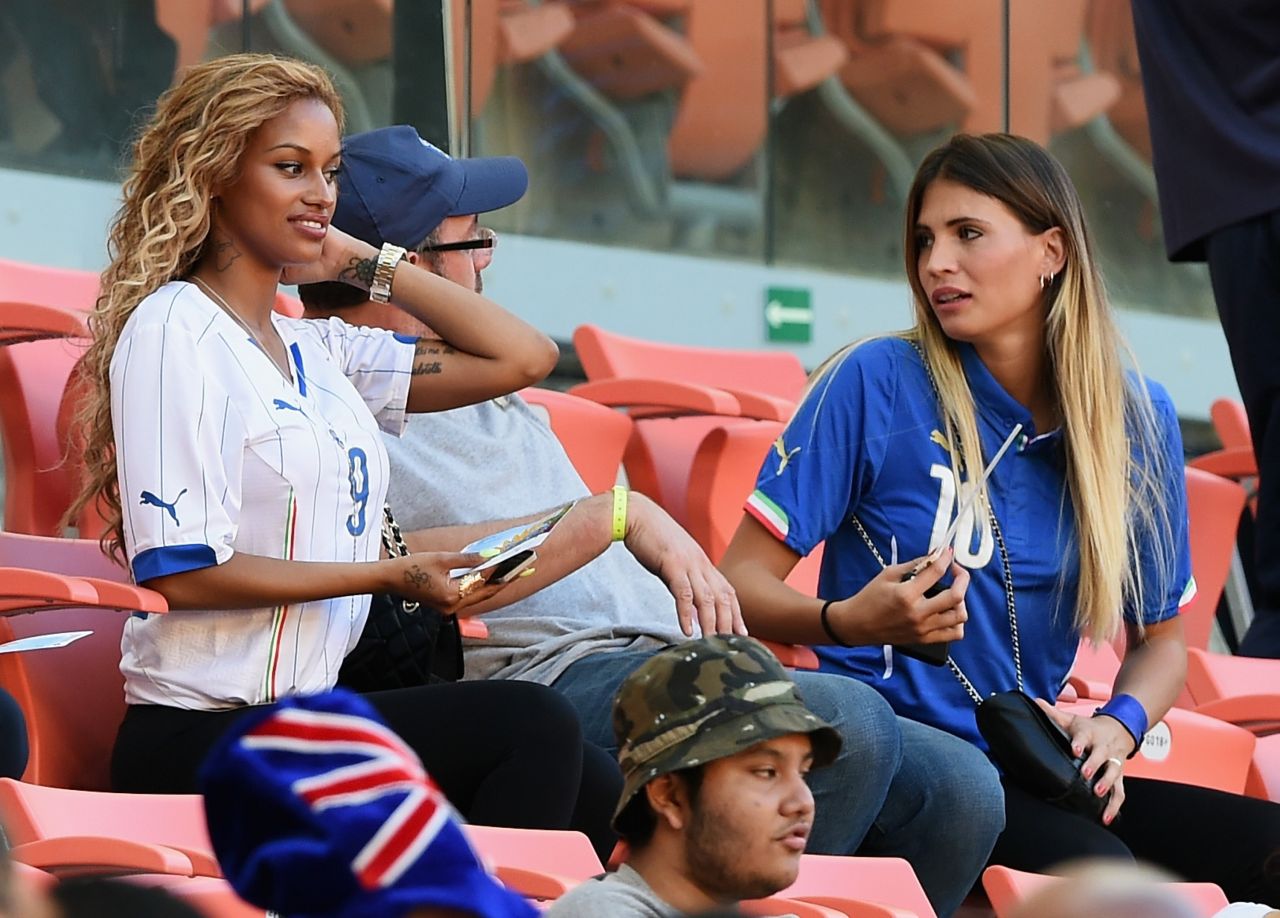 Eva Longoria arrived in style for the Taormina Film Fest in a leather ruffle bib dress and Louboutin sandals. Adorable.
Kat Graham looked summer ready in  neon coral  skirt and top at Empathy Rocks A Spring Into Summer Bash Fundraiser in Beverly Hills. Loving this look especially the eyeshadow.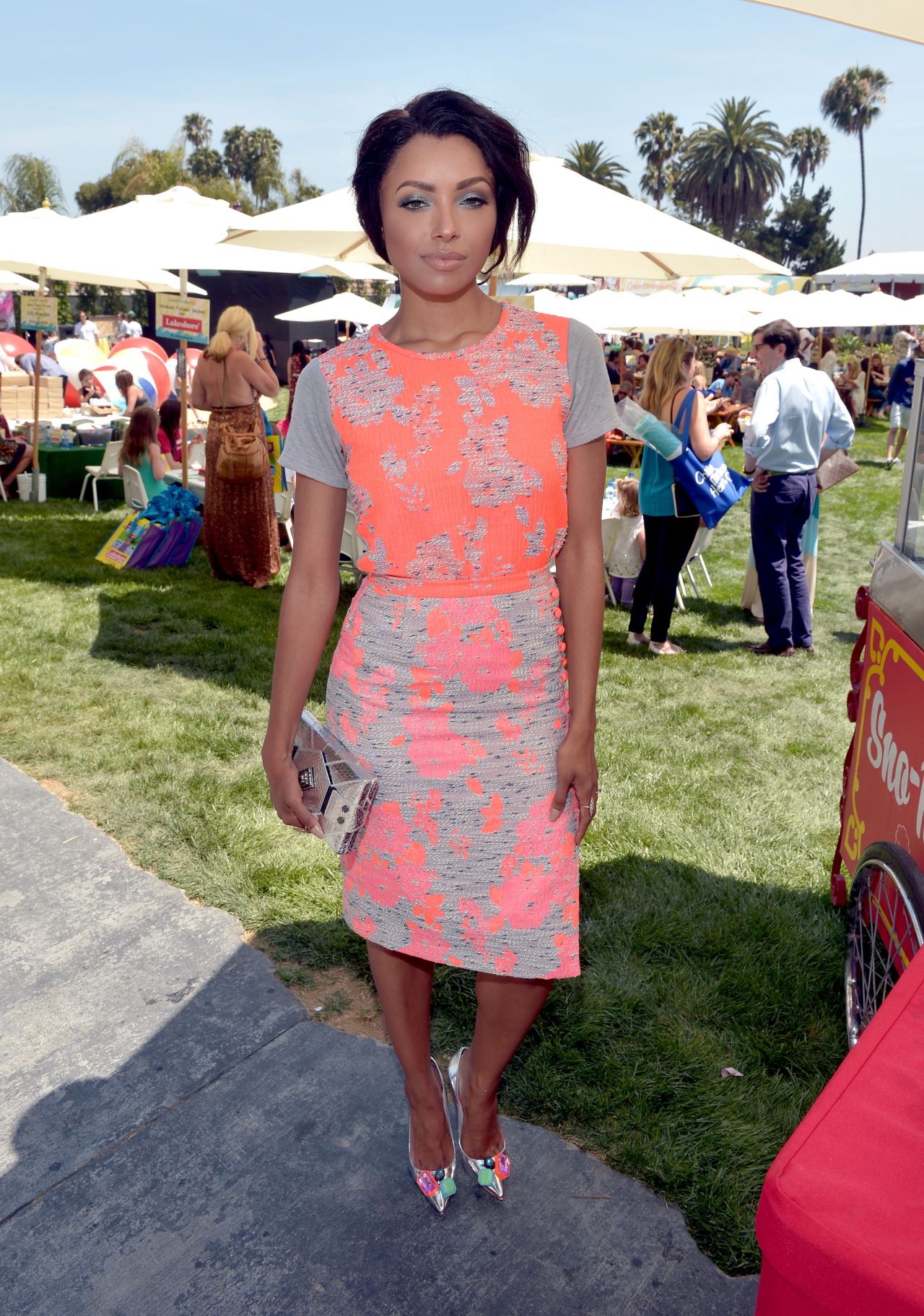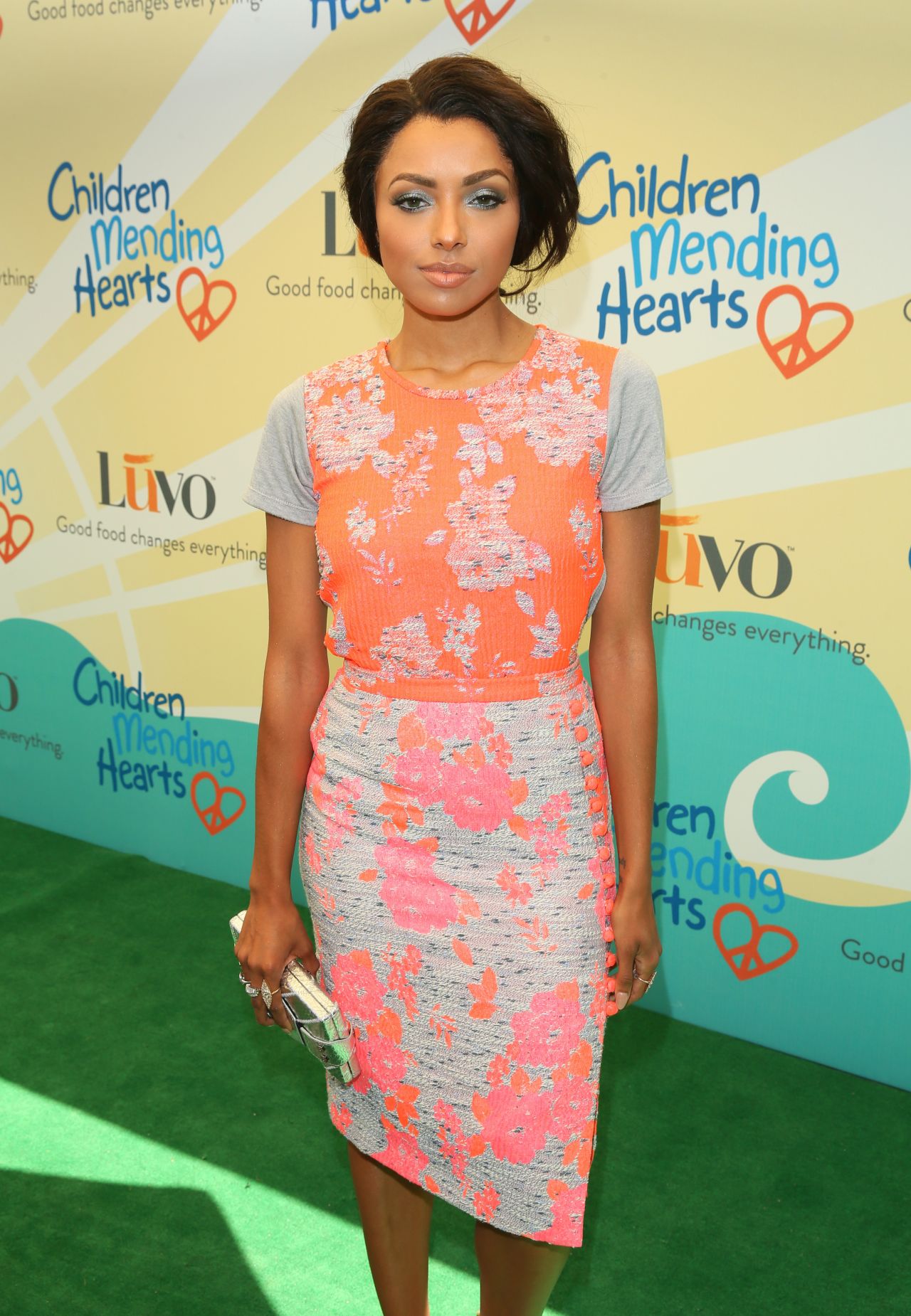 Jennifer Lopez looked smashing on the Tonight Show in a £105 White Solace London Byredo Knee Length Dress with Plunge Neck.
Chrissy Teigen smized for her life at the 2014 Fragrance Foundation Awards. Get into the summer time face makeup! Gorgeous. I'd wear this in a heartbeat.
Cheryl Cole and the other judges kicked off the new series of X Factor UK. They all looked fab at the Manchester auditions. Cheryl paired a ruffle structured skirt with a white top and metallic strappy sandals.
Melanie Brown works out! She showed off her toned gams in an Anthony Vaccarello Gold Studded Viscose Blend Skirt which she paired with Louboutin nude pumps.  On the fence about the length of this skirt.
Sarah-Jane Crawford and her signature red lip also hit the carpet. I love her black and white ensemble. Simply chic.
Kylie and Kendall Jenner strike a pose at Nordstrom after book signing duties. Kylie wore a strapless navy peplum romper and Kendall rocked a lace inset skater dress. Loved both looks.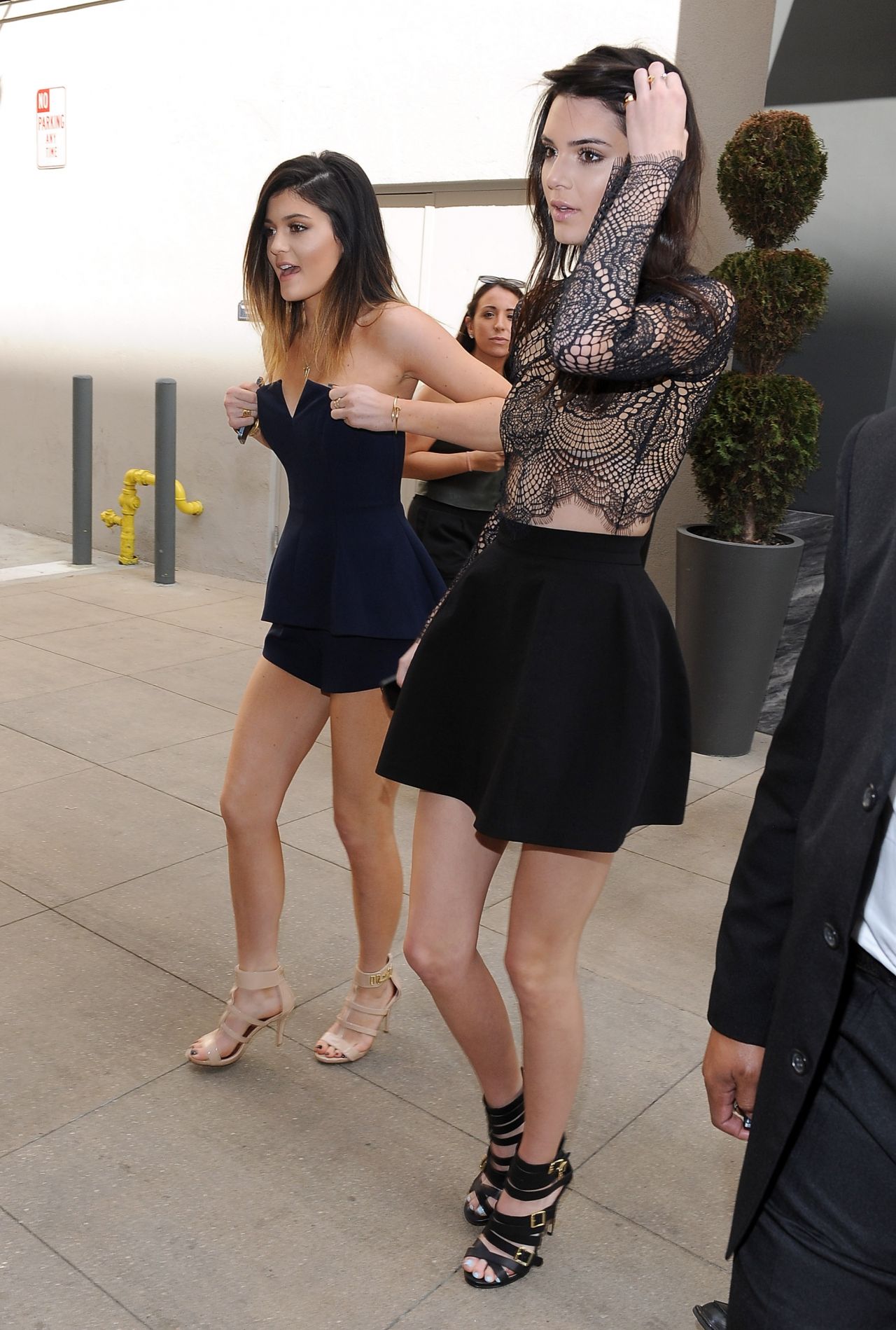 They had earlier hosted the Much Music Awards. Kylie looked sultry in a beaded orange Nicolas Jebran mini dress while Kendall was risqué in a high double slit embellished white Fausto Puglisi dress. A bit too much or just enough for an 18 year old?  Her face is pretty though!
That's it for the day's looks!
Who topped your list?
Love & Light
Lydie xx
cheryl cole
Eva Longoria
fausto puglisi
g=fanny neguesha
jennifer lopez
kendall jenner
Kim Kardashian
kylie jenner
la la anthony
lady gaga
meagan good
mel b
sarah-jane crawford
selena gomez
zendaa coleman