Happy Monday lovely people! Hope your weekend was swell? Mine was 😉 Here's a quick recap of the weekends hottest sightings and some looks I missed last week!
Lupita Nyongo'o received the 2014 Maui Film Festival Rainmaker Award at the 2014 Maui Film Festival at Wailea,Hawaii. Her blue shift dress with black straps reflected a fun and colourful holiday spirit.
She was spotted earlier showing off her toned sexy body while enjoying the sandy beaches of Hawaii. Wow.
Gabrielle Union wore a white halter neck dress and metallic sandals to the Vegas Magazine 11th Anniversary Celebration. Cute.
She wore another little white dress with sheer insets and orange pumps to the 'Think Like A Man Too' Photo call. It's a white hot summer alright!
My girl Taraji P Henson was also at the photo call in a floral skater number.
Meagan Good was in a green lace dress and Louboutin nude pumps for the shoot. Pretty.
For Lala Anthony, a white blazer and a white floral dress was on call.Her ensemble was cute but it looked a bit serious for the fun shoot. Or is the hair that isn't working? Hmmmm.
Regina Hall tapped a black jumpsuit for the shoot. Pretty alright. Wished she's worn some colour.
The cast and crew looked gorgeous white shooting promo pics for the movie.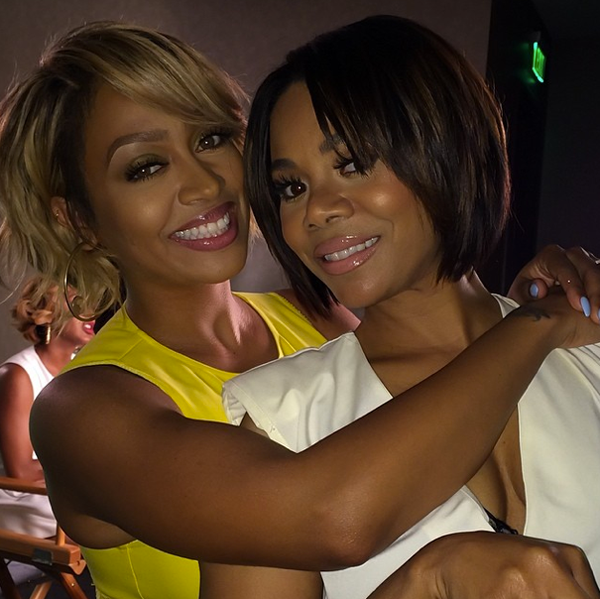 Jennifer Hudson donned on an embellished sequin dress for her performance at the 2014 Tony Awards. Beautiful.
Rita Ora has a great cleavage! She flaunted it in a Christian Dior little black dress while on a night out. Simple and chic.
Mum to be for the third time, Kourtney Kardashian was seen in a colourful ensemble as she stepped out for lunch.
Karreuche Tran looked chic and comfy in a crop top and denim combo for an evening out.
Jordana Brewster looked pretty in mixed prints at the 13th annual Chrysalis Butterfly Ball. I liked this.
Diane Kruger also attended the ball in a lace dress. Loving the touch of pink on the heels and lips.
Emmy Rossum stunned at Stella McCartney's 2015 Spring Presentation in a dress from the brand.Love pink lips 😉
Amber Heard also wore a Stella McCartney dress to the event. It's all about fringe for Stella's new collection. Nice!
Cara Delevigne and Jourdann Dunn looked like the supermodels they are.
Aluna Francis was casual and pretty in a print jumper, denim skirt and platform shoes at the McCartney presentation. Nice 'fit. Those shoes are hot. I can't pull them off though ;(
Mel B at the Women of Influence event donned a black jumpsuit and flawless hair and makeup. Spot on.
Alicia Quarles attended the New York screening of "22 Jump Street" hosted by FIJI Water at AMC Lincoln Square Theater in a pink dress and strappy blue heels. Beautiful lady.
Joanna Levesque 'Jojo' looked great in a pastel coat at the Songs of Hope X 10th Anniversary Event Benefit in Brentwood. I want that coat. Jojo has her moments and this is one of them.
Can we just say everyone looked great? 
I can't pick any faves even though that colour on Meagan Good makes her glow;)
Stay tuned for my #Team237 Outfit Of The Day to follow.
Love & Light
Lydie xx
alicia quarles
aluna francis
amber heard
celebrity
emmy rossum
fashion
Gabrielle Union
jennifer hudson
jojo
kourtney kardashian
lala anthony
meagan good
mel b
melanie brown
regina hall
stella mccartney
street style
taraji p henson
think like a man too