Nicki Minaj maybe toning her hair and makeup down but she ain't slowing down with flaunting her curvacious bod!
The sultry raptress hosted a Las Vegas Pool Bash in a £420 Shape Allure Dress in Nude by La Perla. The bodycon dress comes in black, white and nude. I'm glad she went with nude as it suits her body tone perfectly plus nude has been trending for a while now. Light neon pink lips and ankle strap platform sandals completed her look.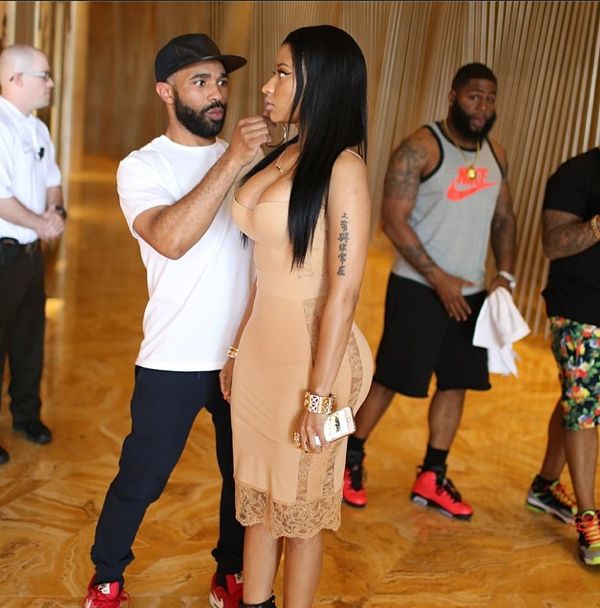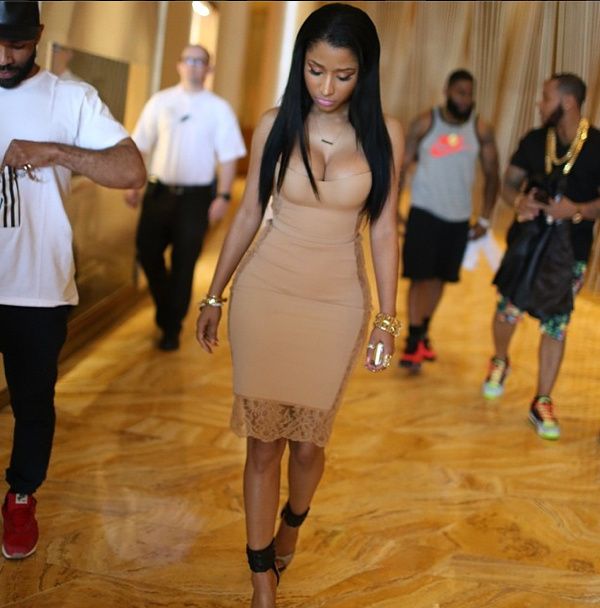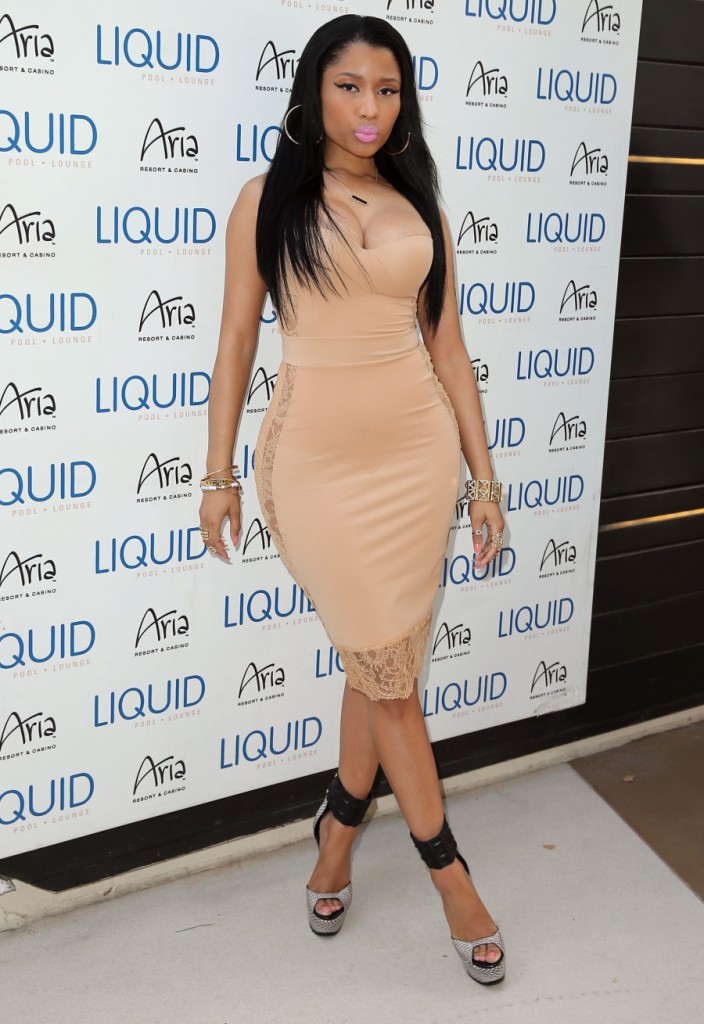 The petticoat dress is made from the best quality lycra and features underwired preformed cups and detachable straps. A dash of Chantilly lace on the panel and hem of the dress adds to it femininity.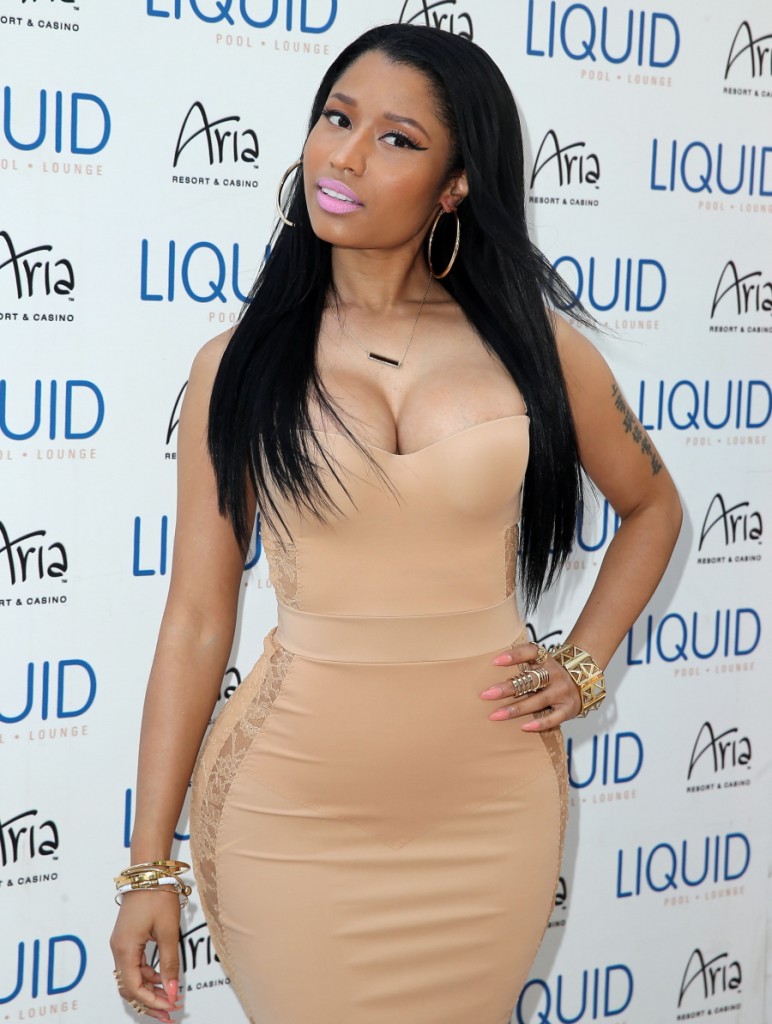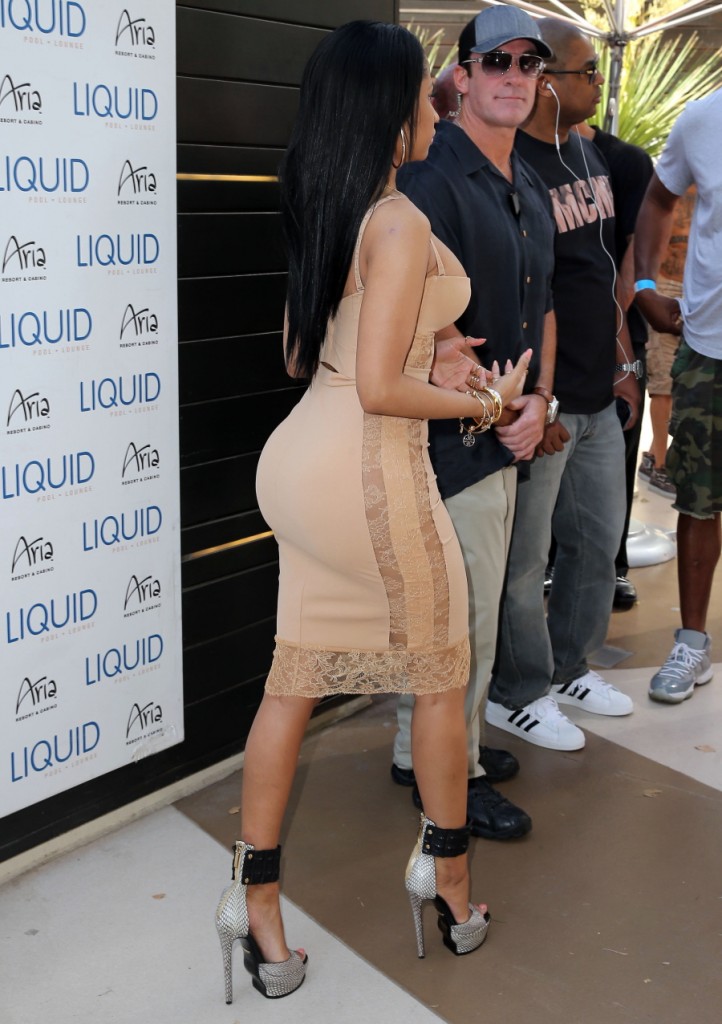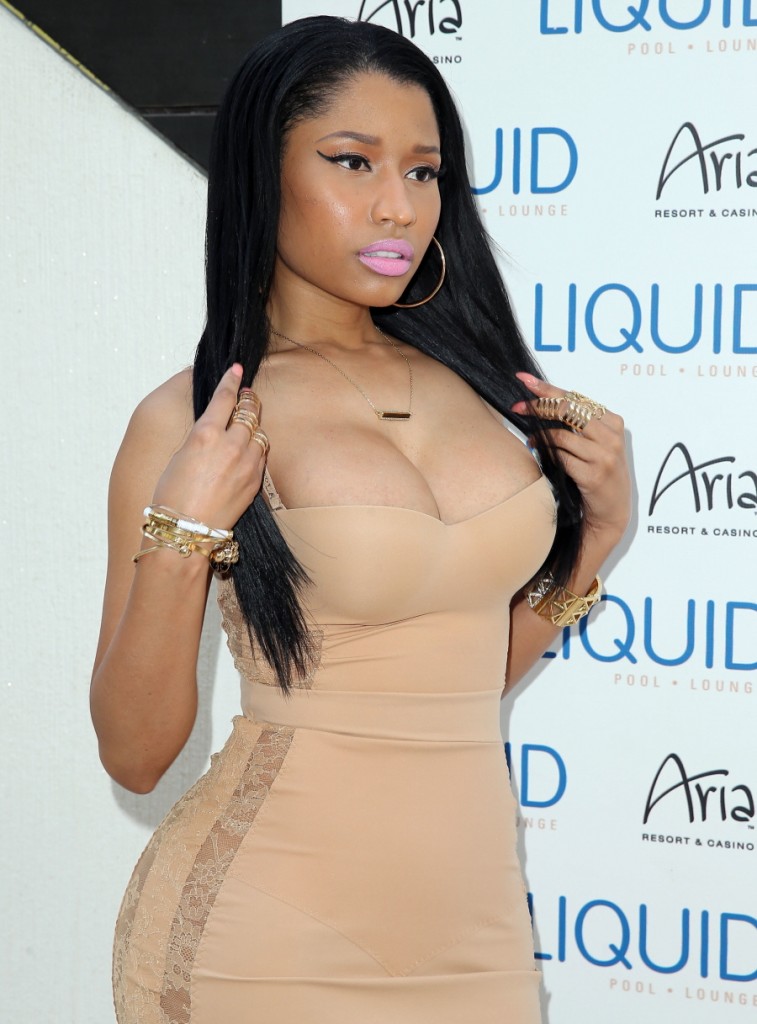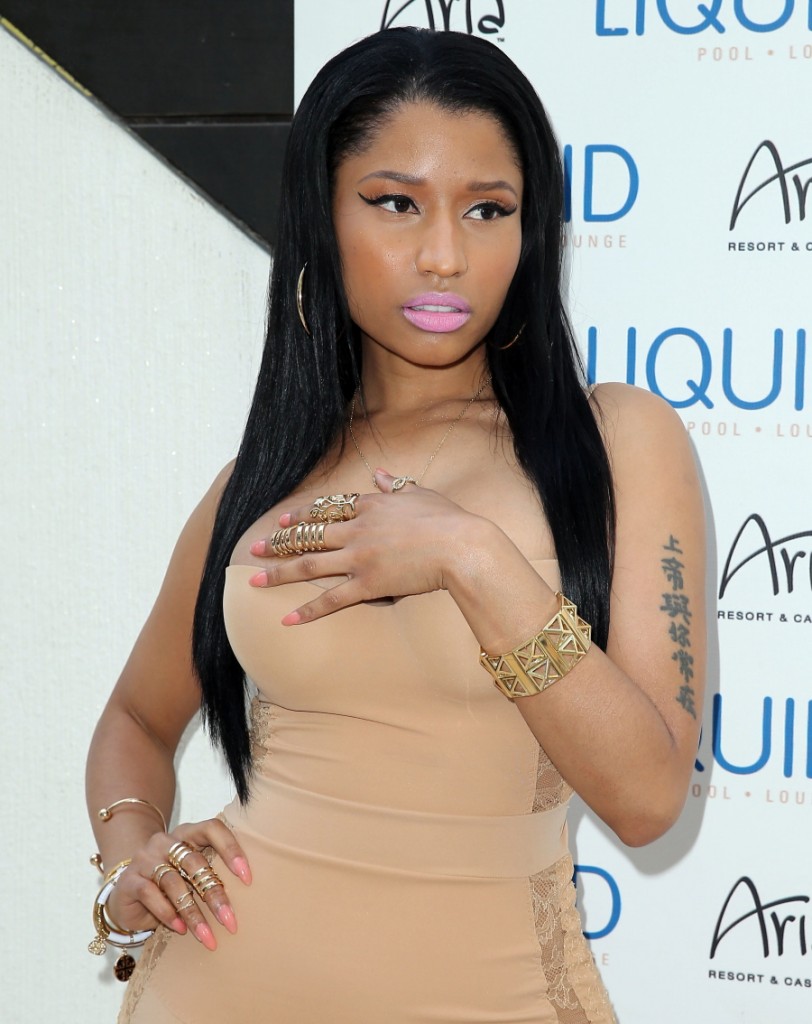 At £420 the dress is overpriced. But this look is hot plus if you've got it? Spend it. And flaunt it too! Which Nicki does effortlessly.
Would you wear this? Leave your comments below.
Love & Light
Lydie xx
Images – Vibe Vixen
bodycon
la perla
lingerie
makeup
Nicki Minaj
sexy