Taureans do think alike! It's launch time for clothing lines. I launched mine on Wednesday, now Genny's clothing line collection is live too! Nigeria's award winning actress Genevieve Nnaji and Jumia Nigeria have partnered to launch the new collection of St. Genevieve, exclusive to Jumia in Nigeria.
The new collection highlights the amazing fashion sense and 'Red Carpet' style of the Nollywood superstar. The collection is themed around pieces from chic to formal to casual with pieces that look like they came right straight out of Genevieve's wardrobe. She has a great sense of style so expect classy and elegant pieces.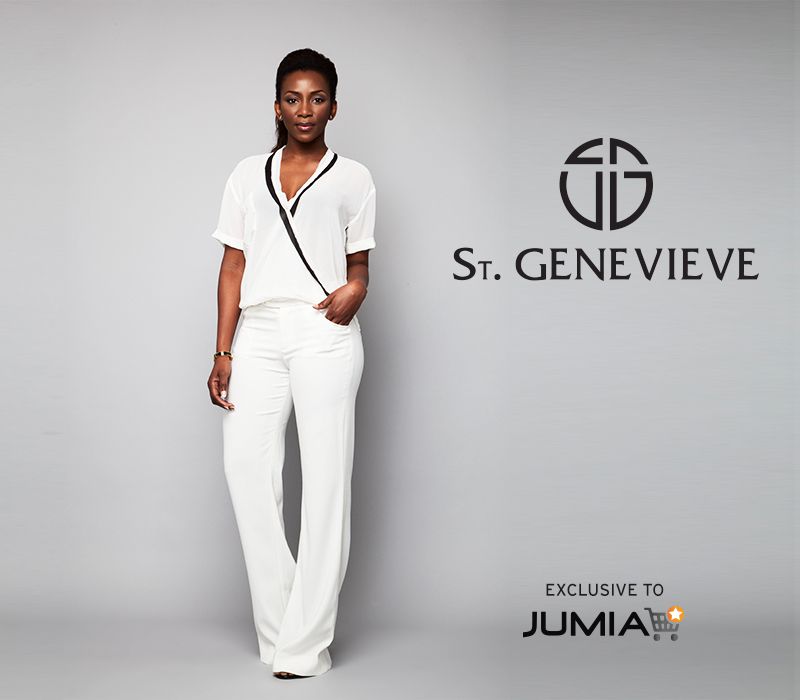 "By recreating my personal style into my fashion label, I am creating this collection that brings to life strong and sexy pieces for every woman to look good" Stated Genevieve Nnaji about the much awaited collection.
"The collection is to all the women out there who want to look fabulous every time of the day in their simple outfits, that is what the St. Genevieve brand stands for"
"We are truly excited about adding the St. Genevieve collection to Jumia's online fashion store in Nigeria also because we are giving every woman the opportunity to dress like a star and a leading lady" Co-CEO Jeremy Doutte said.
Expect tops, bottoms, skirts and dresses in a range of different colours and prints designed by the fashionista herself. Fans and fashion lovers can shop online for the collection exclusive on Jumia Nigeria.
What do you think of the collection?
All the best on your venture Genny!
xo
Lydie
fashion
Genevieve Nnaji
jumia nigeria
nollywood
st Genevieve