It's one thing stacking wardrobe essentials but it's another stacking the just the perfect pieces of each item. Amongst other clothing staples, dresses stand out for me because they are versatile. From dressy to casual to off duty; there's a dress for every occasion. But what dresses are we certain to find if we raid your closet? What staples do you keep around all year round? Here are my top 7 must have dresses for EVERY season.
1. The Classic Pencil
A classic. well-fitted pencil dress is a definite must-have for every woman's wardrobe. They are very versatile and flattering most of the times. Even if you don't dress up for work, sometimes you just feel like slapping on a real polished sheath dress which is perfect for everything from interviews to a big presentation at work and to after work dinners. That chic life!
What I look for: solid classic colours, versatility, cute details like zips, lace or ruffles to uplift the silhouette.
Love these: Colour Block  Pencil Dress, £60,Oasis; Izabel London Plunge Neckline Pencil Dress, £10, House of Fraser; Bonded Turn Back Pencil Dress, £18, Warehouse
2. The Cami Cut
Camisole-inspired sleeves are very chic and sexy I reckon. Perfect for when you want to feel sexy and effortless like you dressed down when really you didn't! Also the thin, barely there strap of the dress gives it a very sexy and vulnerable look. Cami dresses tend to favour girls with smaller busts a lot of the times which is one thing I don't like about them but there are still a lot of camisole dresses tailored for ladies with bigger girls. You just have to find the perfect one 😉
What I look for: A reasonable neckline (sexy without being too revealing), prints, romantic colours and rich embellishments.
Love these: Red Spaghetti Strap Lace Corset Dress, £28, Choies;  VLabel London Lyle Wrap Front Midi Dress With Cami Straps, £68, ASOS; Little Mistress Cami Top Lace Bodycon Dress, £58, House of Fraser
3. The Skater Swirl
For the days when you feel like extra movement in your hemline or when you just want to feel like your six year old self wearing a frou frou dress with countless layers and just swirl all day…The skater dress is your best option. You can't go wrong with a good bell-shaped skater dress. Marilyn Monroe had the skater dress pose on the lock down. 
What I look for: A well bonded and flared skater. That is ALL. AQ/AQ are about that life!
Love these: Koko Full Skirt Mini Dress, £195, AQ/AQ;  Kaley Lace Hem Skater Dress in White, £24.99, Missguided; Raspberry Blossom Skater Dress by Tiger Mist, £47, Revolve Clothing
4. The Statement Maxi
For the days when jeans just won't do, the maxi dress is a perfect alternative. It's comfortable to travel in, easy to layer up, and works all year. Long story short, it's a must. You won't feel overdressed if you wear it to brunch with friends plus it's also perfect for running errands. It's not a special occasion dress, but it's an elevated alternative to your basics that you'll rely on every now and then.
What I look for: Graphic prints, lots of movement, perfect slits and bold colours.
Love these: Forever Unique Tropical Mirror Print Maxi Dress With Open Back, £220, ASOS; Ted Baker Nelum China Maxi Dress in Nude Pink, £349, John Lewis; Country Specials Printed Halter Gown, £69.99, Mango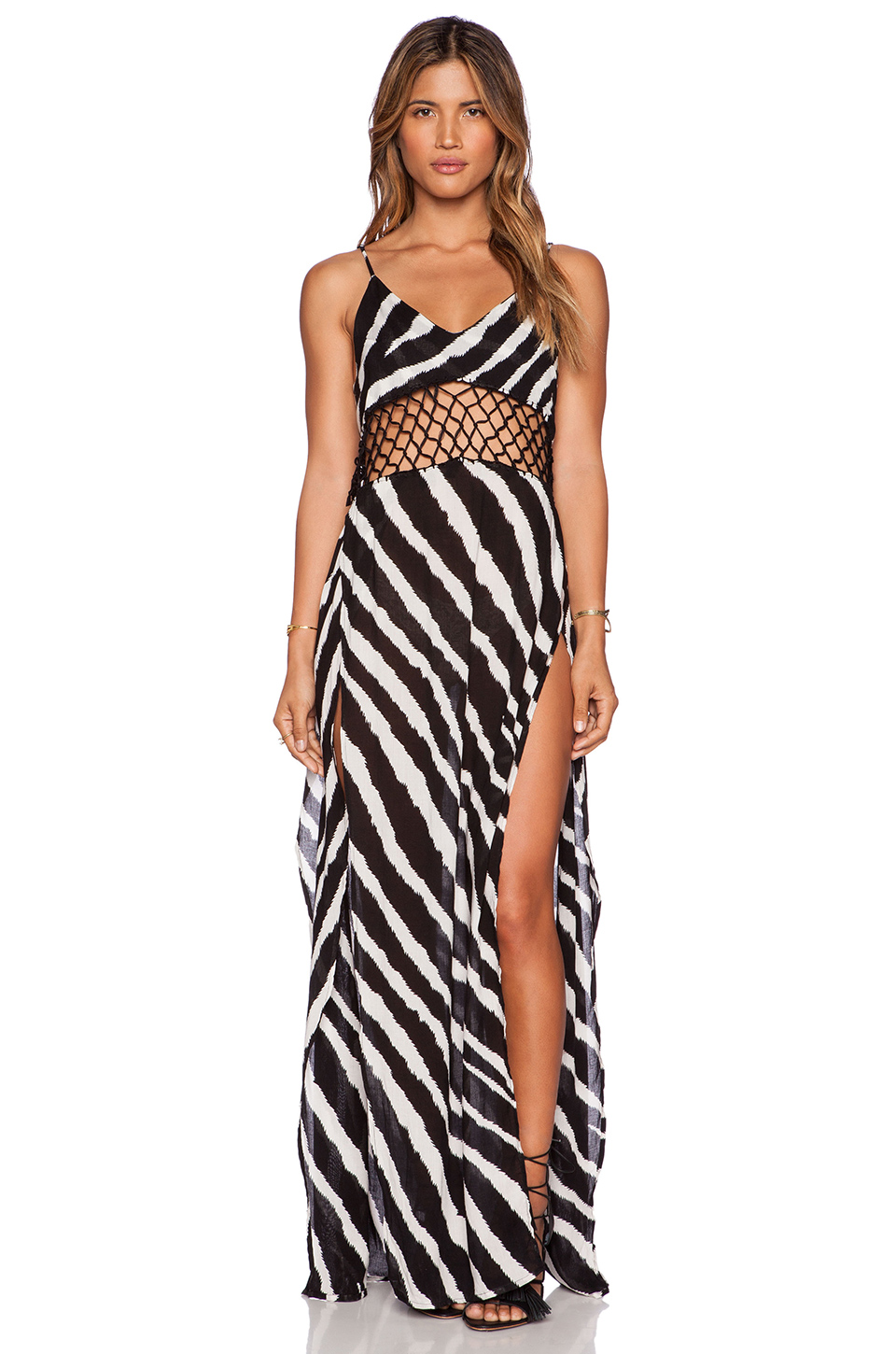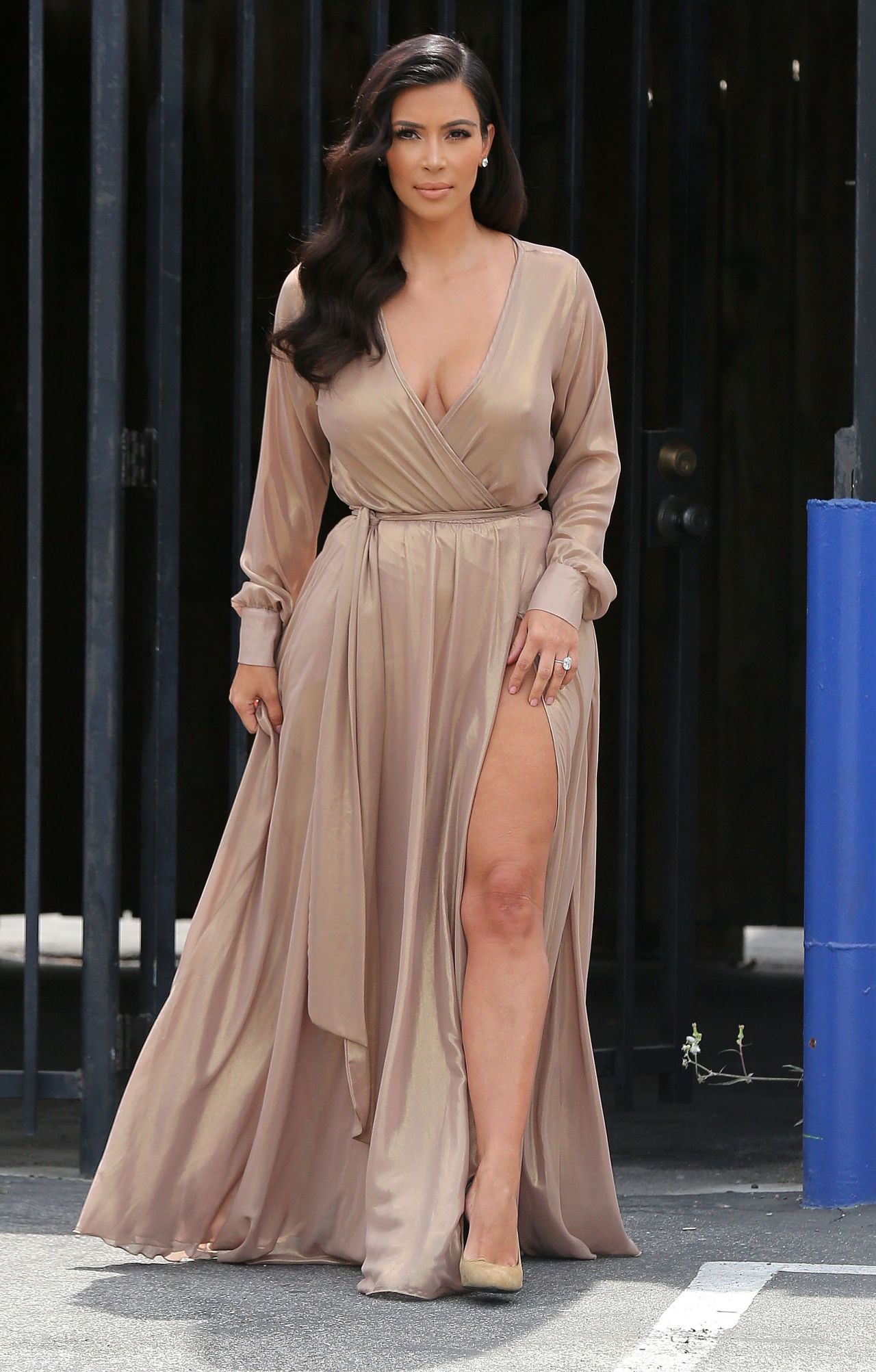 5. The Evening Showstopper
It is always essential to have that one knock out dress saved up for wedding season, formal dinners, and special events. It is usually something formal and full length. I love to go one that is in a stand out colour that flatters my complexion. Also I pick a dress that will complement my accessories and footwear. I don't like floor grazing dresses as I am sort and prefer my heels to be visible. If the hemline touches the floor, there has to be a slit.
What I look for: Bold, sexy colours and elements. Can you tell Kerry Washington is one of my style icons? When it comes to evening wear, my bae SLAYS. Sonam Kapoor is another favourite. ***FAINTS.
Love these: Wine Lena Dress, £66, Virgos Lounge, Priory Lilac Dress, £75, VLabel London
6. The Cockail Dress
For me, the perfect cocktail dress should embody a day dress and an evening dress in one. So there's that balance. Cocktail dresses come in handy for those special occasions that don't call for a totally formal dress. All you need is a pretty cocktail dress that can transition from dinner and drinks to a party, if need be. Choose a stand out yet classic dress that will work all year to get the most for your money.
What I look for: bold colours, florals, prints and feminine details.
Love these: LUNA MAXI DRESS, £165, FOR LOVE & LEMONS; 
7. The LBD
Because sometimes colour is too conventional 😉 Every woman's closet should come equipped with a killer LBD. I always pick black dresses whose details make up for what it lacks in colour. Because it's a black dress, make sure the cut, fitting, details and embellishments are to die for. Black dresses are a must because they are an iteration you can dress up or down and wear to both celebratory and sombre occasions.
What I look for: Details, details, details! Lace, sheer, draping, beading and cut.
Love these: Lace Draped Dress, £36, French Connection; Kiro Dress, £128, All Saints; One Shoulder Eyelet Dress, £50, Topshop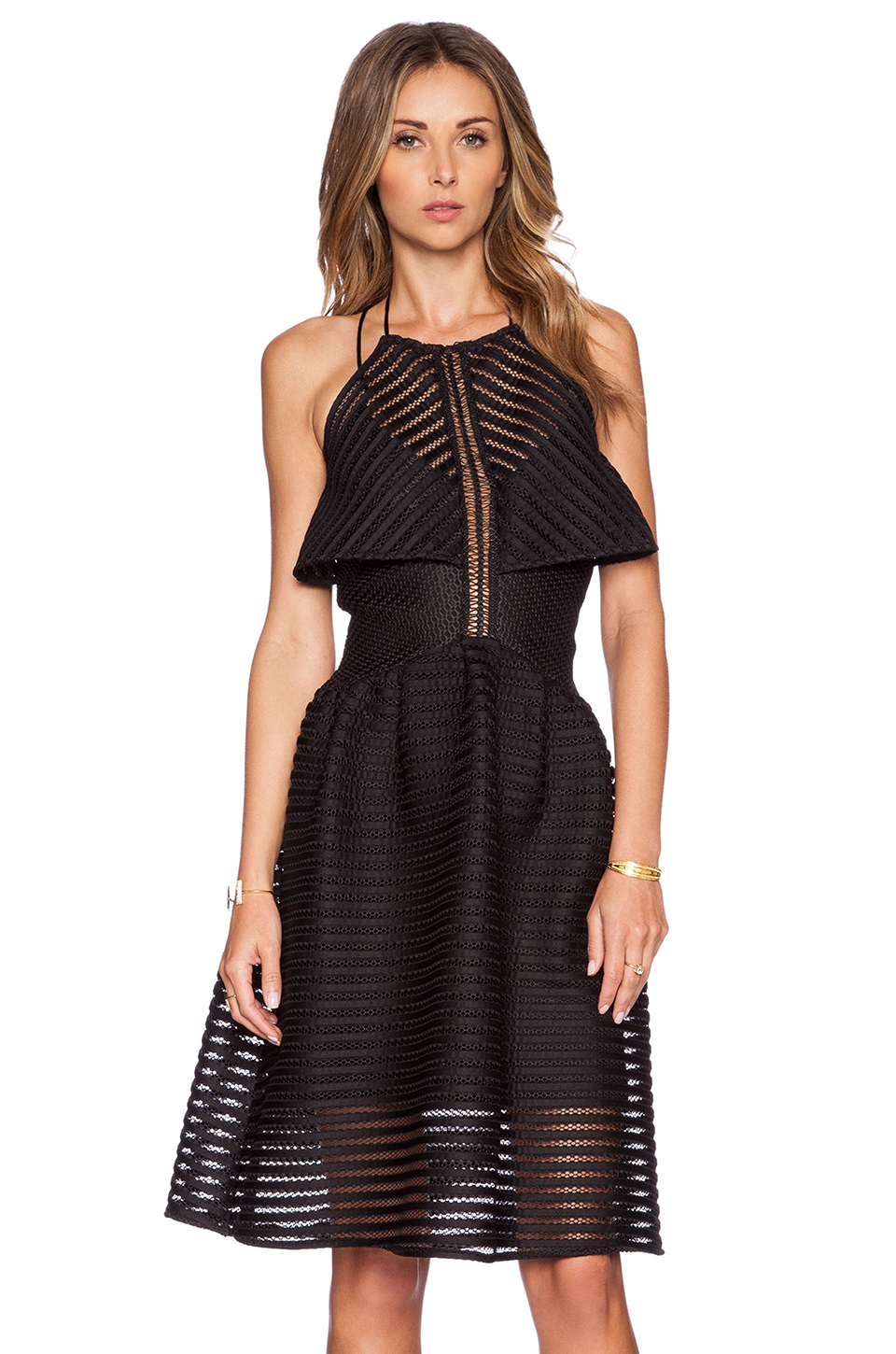 8. The Little White Dress
Or the LWD. Because where there's a LBD, there's a LWD. I love white! I mean who doesn't? Perfect for days when colour or even black just won't do. The classic white dress always wins. I love white because you can pair it with anything in your closet. You can play with lipstick and accessories as much as you like.
What I look for: Lace, sheer, mesh, embellishments, off shoulders, asymmetric hemlines, lots of draping and dimension.
Love these: Glacier Wave Sheer Dress, £175, French Connection (gorgeous!); Parisian White Crochet Tassel Hem Sleeveless Dress, £24.99, New Look; One Shoulder Dress, £49.99, H&M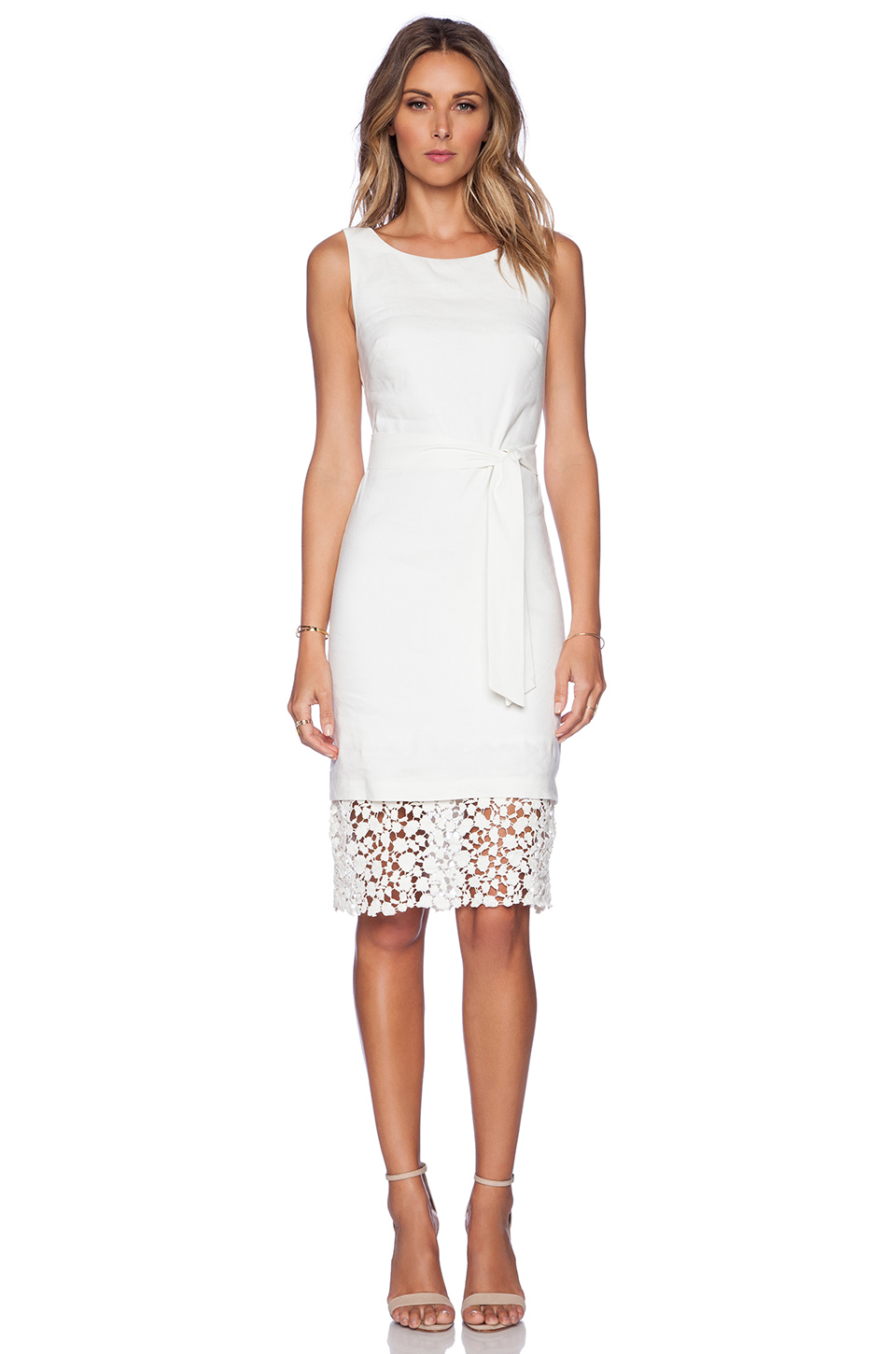 There goes my dream dress collection! I wish I had half of these. SIGH.
What would we find in your wardrobe?
What dresses are your favourite? Trench dresses, mini dress, bodycon dresses…WHAT?
Or are you not just a dress person at all???!
Spill below.
Stay tuned for an #OOTD 😉
xo
Lydie
blake lively
celebrities
cocktail dress
dresses
fashion
kerry washington
lbd
lwd
red carpet
sonam kapoor
style