After the tumultuous and disgraceful match yesterday, I am more than more happy to resume my normal life without no FIFA 2014 high expectations.So yes the Indomitable Lions of Cameroon are the first African Nation to be ousted from the World Cup Championship. Instead of loosing with dignity they decided to go out in dramatic fashion. First Alex Song (a professional who should have known better) punches Croatian player Mario Mandžukić in the back with one solid elbow blow . Then the dismal within the whole team itself is displayed for the whole wide world to see when two lions fight each other. Smooth. My Facebook timeline says it all. I rest my case. See you, if at all, in 2018.
What are your thoughts on our team in general?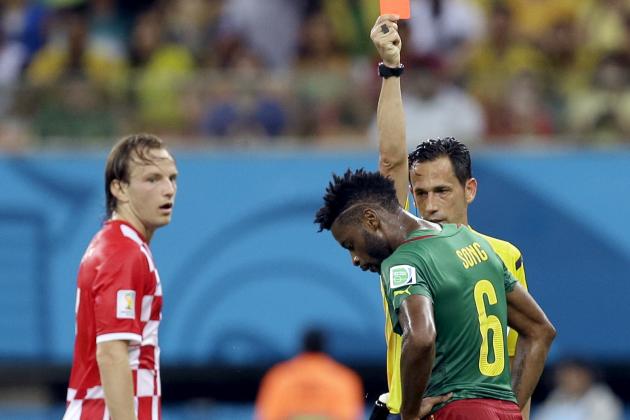 I'm deeply convinced the angry Lion fans caused the Facebook crash this  June 19 2014 morning. Luckily it's back up and running. Let the rants continue!

Well at least 'diarris God oh'. Michelle Williams lives to sing it. Her latest video 'Say Yes' put a smile on my face this morning. Nice to see the old Destiny's Child back at it again. Loving this tune. Nothing to keep you going like a good ole Gospel tune. Beyonce, Kelly, Michelle get it!

It's sale season guys! The Zara online sale launched at 00:00 today and so far so hmmmm. I was so not ready for it. But whatever. Am sure you were! Go grab all your faves while stocks last on there now.
Stay tuned.
Love & Light
Lydie xx
alex song
beyonce
facebook
fifa 2014
gospel
Kelly Rowland
Michelle Williams
sale
say yes
zara