Bakwa Magazine is my online get away for when I am in the mood to indulge in deep verses, a plethora of intelligent reviews and thought-provoking photography. Their long awaited 6th issue is here! What should you expect to find in it: experimental poetry in various creoles and pidgins,'writes back' to a number of magazines and blogs, satirical cartoons, enrapturing photography and the Legacy of Lapiro de Mbanga. Read the issue here.
In movie news, the Oscar-winning actress who won over our hearts with her flawless style and eloquence, Lupita Nyongo'o, is to join the cast of Star Wars VII. She took to Instagram yesterday to announce her delightful news. We're more than pleased for her. I have never watched a single Star Wars movie but maybe I'll start now ;
In more movie news, Angelina Jolie's latest Disney movie, Maleficient smashed box office records on only its first day viewing. I'm a fan of Angelina and so are dozens and dozens of a million other people. The movie raked in £40 million ($70 million) on day one in ticket sales and the numbers continue to climb.It is Angie's highest-grossing live action film to date. Maleficient is also a screen debut for Angie's daughter Vivienne who co-stars with her mum in the movie. Angie makes a terrific villain and this is no exception. Cheers to great casting. Will you be watching?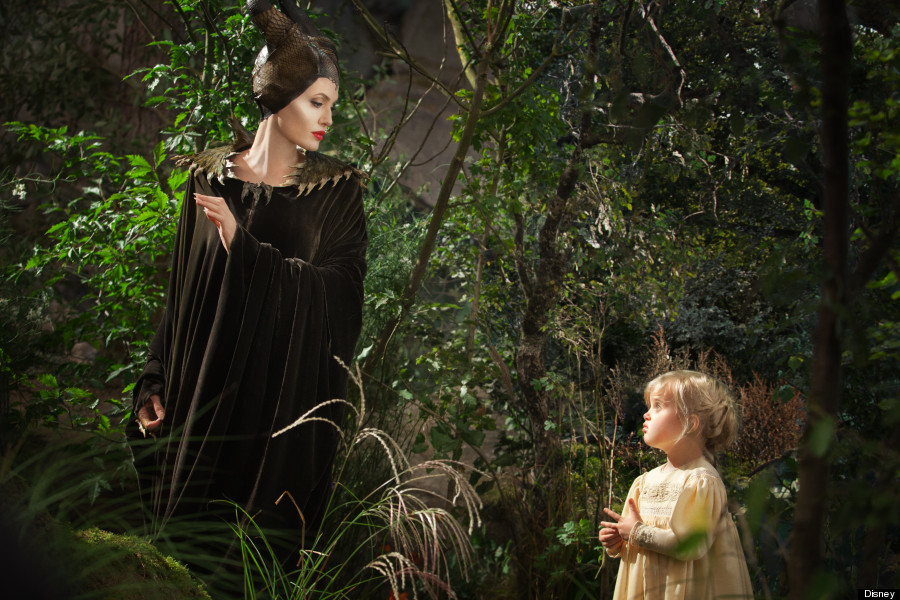 After spending 59 days in jail including his birthday, Chris Brown is finally a free man. The singer was released yesterday. He returns to a smithereens of 'Loyal' fans who have been rooting for him.
Are you 27? Are you a student? Do you have no children? TV personality Kirstie Allsopp has something for you. STOP WASTING TIME! According to Kirstie, women should have their kids by 27 as at 35 everything starts to fo downhill. Here's what she said:
"Women are being let down by the system. We should speak honestly and frankly about fertility and the fact it falls off a cliff when you're 35. We should talk openly about university and whether going when you're young, when we live so much longer, is really the way forward.
'At the moment, women have 15 years to go to university, get their career on track, try and buy a home and have a baby. That is a hell of a lot to ask someone. 
As a passionate feminist, I feel we have not been honest enough with women about this issue.
I don't have a girl, but if I did I'd be saying "Darling, do you know what? Don't go to university. Start work straight after school, stay at home, save up your deposit – I'll help you, let's get you into a flat. And then we can find you a nice boyfriend and you can have a baby by the time you're 27."
Don't think "my youth should be longer". Don't go to university because it's an "experience". No, it's where you're supposed to learn something! Do it when you're 50!'
It might sound wholly unrealistic. But we have all this time at the end. You can do your career afterwards. We have to readjust. And men can have fun after they have kids. If everyone started having children when they were 20, they'd be free as a bird by the time they were 45.'
I don't want the next generation of women to go through the heartache that my generation has. At the moment we are changing the natural order of things, with grandparents being much older and everyone squeezed in the middle."
So she's basically saying have a family when you're young and pursue university studies in your 50s. Kirstie herself is 42 and has two sons. They are both 5 and 7 years old. Do you agree?
In reality TV news, the drama between Robert Kardashian and his family is thickening. First he missed sister's, Kim Kardashian' wedding to Kanye West because apparently she was not happy he had refused to lose weight for her nuptials. Most recently, Rob has unfollowed all of his family on Twitter. He's now following just people who are his mum Kris Jenner and his baby sister Kylie Jenner.
What did you think of Rihanna's nude antics at the CFDA Awards? She may have been taken off Instagram for her nudity and racy snaps but the Bad Gal continues to flash skin in abundance. See her twerk away after receiving her award. 
That's all for now folks.
Love & Light
Lydie xx
bakwa magazine
kirstie allsopp
lupita nyongo
maleficient
rihanna
rob kardashian
star wars