Happy Thursday everyone! Hope things have been good 🙂 I'm finishing off my mail queries and this last one (for now) is about natural hair styles. 
Christie wondered:
'Hi,Love your blog! I didn't know you had natural hair. How do you wear a weave with natural hair. I have trouble using weaves because I cannot leave my natural hair out but I need to protective style my hair. What are great protective styling ideas Please. Thank you. '
1. Crochet Braids
A crochet needle is used to weave synthetic, hair into your natural hair that has been French braided or braided into corn rows. Crochet braids, despite the name, are actually closer to sew in weaves than actual braids.Crochet braids use crochet needles (latch hooks) to loop bulk pieces of hair extension onto cornrows. Asherah of For The Love of My Fro wearing crochet braids using Marley Hair below:
Here's a video of how she achieved it.
Marley hair seems to give a lot of volume. Another crochet braid execution using marley hair. If you love loads of volume, try this!
If you want to keep the curls simple use typical synthetic hair like Kanekalon. Read this step by step crochet braiding tutorial if you can't watch the video  above.
2. Invisible Part
With the invisible part, you don't have to worry about leaving hair out. It's a great and innovative way to protective style your hair using human hair extensions. My only worry about the invisible part is sometimes it looks very unnatural. So make sure it's done properly so you don't end up with and unnatural bald-looking area atop of your head.
Tiarra Monet's video tutorial for the invisible part is the best I've seen. Watch below:
3. Fringe
A fringe is a great way to avoid dealing with blending natural and straight hair textures as your hair will all be neatly braided and tucked away under a cute little fringe. I love Nifesimi of Skinny Hipster's short do with a fringe. It's her go to hairstyle when she's not wearing her 'fro out and she looks gorgeous in both 😉 
You can alter lengths and textures as desired.
4. Lace Closure
Lace closures have becomes increasingly popular amongst weave lovers. With the help of Beauty gurus coming up with new and seamless ways to install closures, they are most girls' go to option for protective styling without worrying about exposing your real hair. Lace closures are one of my favourite protective styles as I own a few myself 😉
Love Tiarra's lace closure installation video.
A lot of sew ins now feature multiple partings so you can have more versatility with styling.
6. Wig
Wearing a wig is an easy way to try different hairstyles and textures whilst still looking after your natural hair. Usually with weaves and braids you don't get the chance to wash, moisturize and take care of your own real hair as regularly as you'd want to. With a wig, you get to take it off at the end of the day and wash or moisturize your hair as needed. The only minus with wigs is, make sure they are securely strapped on or clipped. Peakmill has the cutest and fun videos on YouTube. You can either go for just a normal wig or a lace front wig. Here is one of her wig installations.
7. Keratin Treatment
If you absolutely have to have bone straight hair, you can try a keratin treatment. I've seen a lot of naturals doing it. A typical keratin treatment is the Brazilian Blowout. It is achieved by having the keratin-base product applied to your hair and then your hair is blow-dried and flat ironed and you avoid washing it for 3 days. The results for these types of treatments are effective and the therapy does not break your hair bonds permanently so they do return over time, typically 3-4 months. It typically costs about £80 – £150 to get it done. The good news, it keeps your hair straight for up to 3 months or 4 depending on how you care for it. The bad? I am not sure the extend of the damage of keratin treatment but the treatment contains formaldehyde, the same type of carcinogen found in cigarettes and can be dangerous if inhaled. Also a lot of heat is used and we all know how damaging heat can be to natural hair. This treatment has had a mixed review so far  as many naturalistas think that what is point of keeping your natural hair if you are going to have it straightened semi-permanently? However a lot of naturalistas swear by this so if you don't mind using heat on your hair now and then, it's worth a try. Read different reviews here, here and here.
8. Natural Textured Hair Extensions
Using extensions that are curly will blend in more easily with your natural hair than straight or wavy weaves. That way you can easily leave your own natural hair out without worrying about blending. Heat Free Hair is meant to have great textured weaves for all hair types. Also try Indique Hair.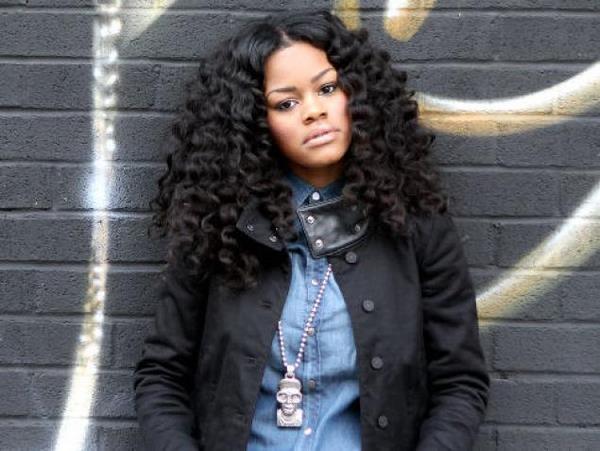 9. Box Braids, Tree Braids, Ghana Braids
 Not the most time-saving but braids are a great way to protective style without leaving your hair out. There's so many types to try; micro braids, box braids, marley twists, yarn braids, ghana braids etc. Plus there's tonnes of different ways to style them!
10. Clip in Ponytail
Reimagine your natural bun with a cute clip in ponytail. Remember to keep the textures in sync! I love Peakmill's natural looking high bun in this tutorial. I'm so tempted to try it.
If you have been moved by none of these ;( why not have a look at more ways to play around with natural styles and keep it interesting. I hope I've been able to help 😉
Sorry if I take a little longer with hair queries as they involve a lot of pictures and tutorials. But I'll try to respond on time. Hope this helped. If you have other ways in which you wear your natural hair in protective styles. please share!
Meanwhile, stay blessed.
Love & Light
Lydie xx
lace front
natural hair styles
protective styles
weave styles
weaves