Hey ABYers, I'm so grateful for your input and interest in my blog! Your mails inspire me to come up with new posts and I'm so happy that you feel confident enough to share your queries with me. Thanks a bunch. I received another Beauty query from Noel.
Noel wrote in:
Hi ABY.
I am having a little lipstick problem, please can you post some stuff on the right lipstick shade for dark skin, for ladies with bigger lips. sometimes when people recommend lipstick shades for my skin tone, the lipstick wouldnt look good on the size of my lips and its killing me. my prom is fast approaching and i dont know what to do. I really love your blogs and i love your taste in fashion, really inspiring. My skin tone is "dark with cool undertones" as shown in this website 

http://superselected.com/dressing-for-your-skintone-part-1-reds/

 The size of my lips are the same with the girl right in the middle (medium with warm undertones) in reddish orange lip stick.
Thanks
For references I've attached the skin tine chart that Noel linked back to. Courtesy of SuperSelected.com
First off if you have full lips, the heavens have smiled on you! That is one coveted feature that hundreds of thousands of women are now going under the needle to achieve.If you rock the right colours for your skin tone especially with fuller lips, you will have fantastic results.
At the end of the day, lipsticks and colours are relative. These guidelines are very general and will work for most people but it's always good to try colours that you think are out of your 'Skin Tone Zone', I promise you will be surprised 😉
1. Dark – If your skin is dark and rich, try these shades:
Deep red
Fuchsia
Magenta
Chocolate brown
–Golden beige colours and chocolate brown nudes look great on dark skin with cool undertones. The good thing about full lips is they only need a bit of moisture or shine to stand out. Flesh coloured tones in dark brown will work well for you. Wet n Wild Mochalicious, Ravin' Raisin, Spiked with rum, Sugar plum fairy, cinnamon spice are all great examples. Also L'Oreal colour riche Captivating Copper, Plum Twist, Milla's Plum are great options.
Useful Tip: Use a pencil liner which a shade or two darker than your lipstick to line your lips. Remember to blend!
 Geraldine of Geraldine The Great is one of my favourite natural bloggers. She's dark skin toned and her lips are full so her styel tips will come in handy. She is fond of dark pink nude colours which are kept in place with a dark liner.
NYX Lip Plumper in Kim below
Naturally Erratic shows us that deep chocolate brown hues love full lips!
Natalie of Discoveries of Self tried on this Tom Ford Deep Mink Lipstick. It's a pinky nude colour and I think it's super gorge!
Dare to wear bright colours in violet, purple or neon. I love how Geraldine wears it!
OCC Lip Tar in Roller Girl shade on Natalie below.
http://instagram.com/p/p8iYAxj1Tp/?modal=true
Classic red colours are also a great way to showcase your envious lips. Guaranteed winner. 
Beauty By Lee is wearing Mac Ruby Woo below.
Natalie is wearing Lime Crime Makeup Red Velvet Velvetine lipstick below.
http://instagram.com/p/fzUWQNj1aZ/?modal=true
Bright pink and fuchsia tones are your friends. Go for them!
This gorgeous MUA even tried gothic makeup for size. Are you loving the black lips?
Like I've said, it's all about trying new colour. Natalie looks great in this lippy called DGAF by Melt Cosmetics, no?
Eugena Washington is dark skinned girl with a full pout. She keeps her makeup minimal and her favourite colours are chocolate brown and dark brown colours. Gorgeous!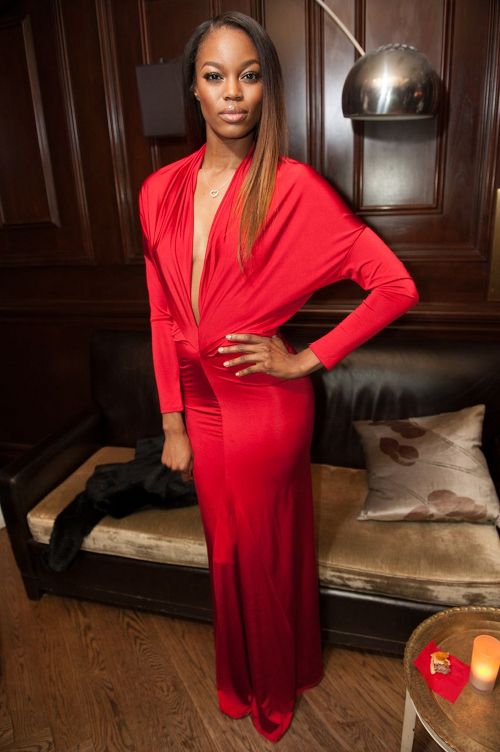 Other colours such as magenta, deep red, pink or fuchsia will look great on dark skin. Nyasha Matonhodze is a dark beauty with full lips and she looks great in all these shades.
Supermodel, Ajak Deng's skin is rich and dark and she has the luscious lips ever. She's tried on tonnes of lip colours and they look fantastic on her!
2. For medium-toned women, look into these lipstick colours:
Red
Medium to deep pink
Bronze
Magenta
Jill Marie Jones is one gorgeous lady will full lips. And she's working just the right shades for skin tone. Notice how she uses a liner most times.
Kerry Washington has a medium skin tone with full lips. Her makeup game is top notch. From blush tones, to bright reds to pink she wears it well.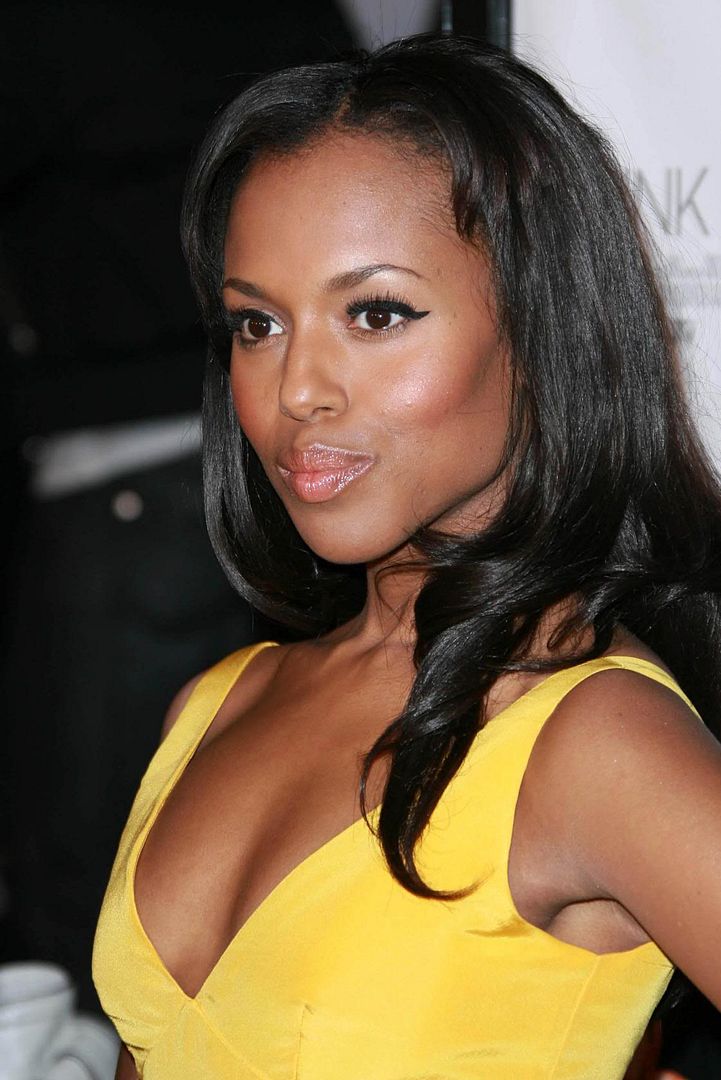 3. Light: If your skin falls into the lighter range of African American skin tones, these colours will look good on you:
Pale to deep pink
Peach
Taupe
Red
Gina Torres is light skinned so peach, pale pink and red will be her go to colours.
Here's a list of other celebrities and bloggers with full lips and sexy pouts that you can follow and get makeup inspiration from. 
Please help me ID this princess…
Edna Ferreira
Aisha Tyler
Keke Palmer
Meagan Good
Daniela Braga
Angelina Jolie
Naomi Campbell
Hope these helped!
Have you got full rich lips? How do you work it? Share your tips please 😉
And share this post!
For more queries, email artbecomesyou@yahoo.com
Thanks to BihYouty for helping out with this post 😉
Love & light
Lydie xx
beauty
daniela braga
dark skin
edna ferreira
eugena washington
full lip
gina torres
kerry washington
makeup
naomi campbell
nyasha