Zuvaa is a new online outlet where you can shop all thelatest and trendiest African-inspired, handmade Ankara designs. They have a great selection of pieces all at affordable prices. I've been ogling at quite a handful of items the last couple of days but this Ankara suit definitely stood out to me. It's made by designer Chen Burkett NY. The Justina Suit will cost you £100 ($169) to purchase the complete suit. The jacket alone retails at £66 but I think buying it as a set is a bargain.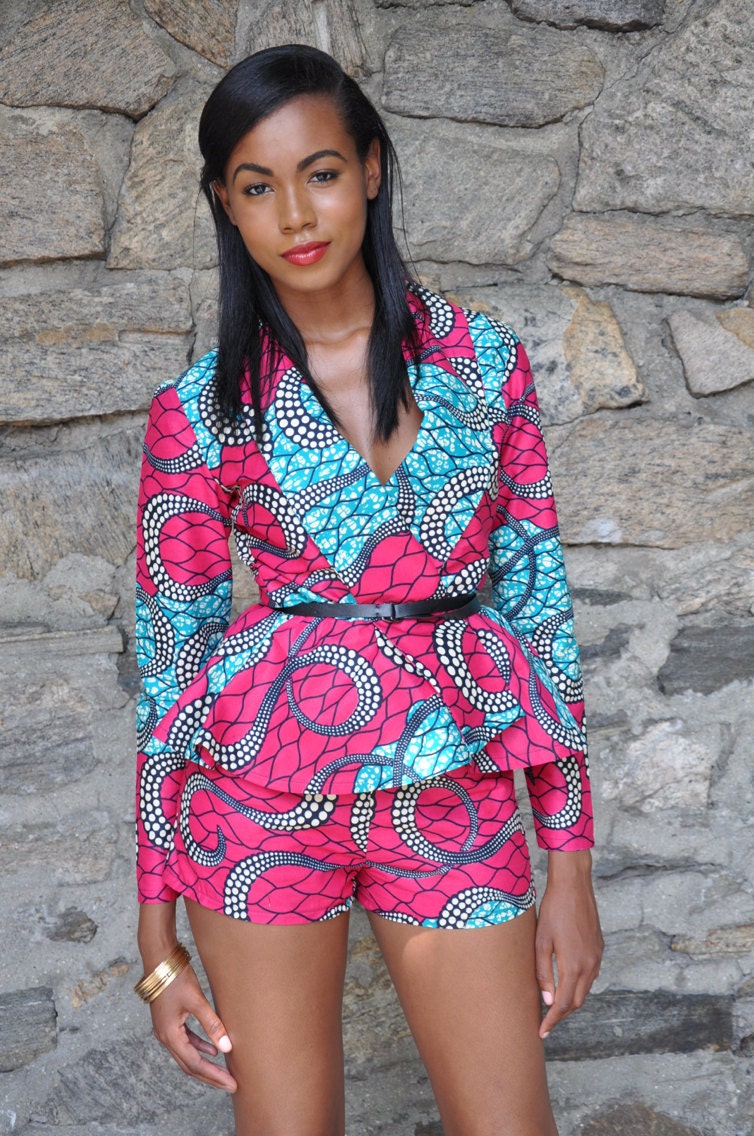 The suit features a peplum detail jacket with a belted waist and a low v-neck and is complemented by shorts in the same pink Ankara fabric. 
The same suit is also available in blue. But I'm such a girly girl at time and the pink one is screaming my name!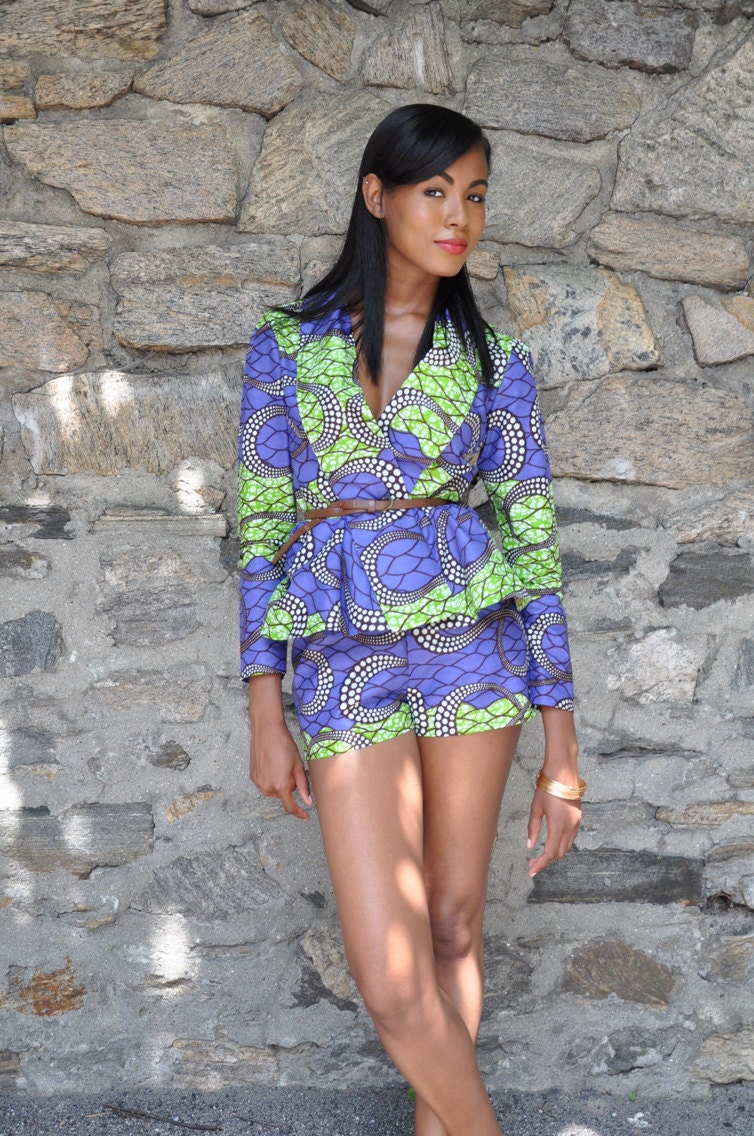 Which colour do you prefer? Please bear in mind that the items are handmade so each order will be shipped in 2-3 weeks.
Non-Hint: I wouldn't mind accepting this item as a gift 😉 
Ready to order make your way to Zuvaa or shop Chen Burkett's shop on Etsy.
**Meanwhile, if you love African fabric and clothing you should checked Zuvaa out like yesterday. It is EVERYTHING! Here are some of the items I'm crushing on:
Sarai Wrap & Go Dress, Onyii & Co. -£134
The Michelle Jumpsuit – Melange Mode, £112
Zhara Keyhole Dashiki Dress – Asikere Afana, £90
See anything you like? 
Share with your mates!
xo 
Lydie
African
ankara
chen burkett
lust
melange mode
onyii & co
print
zuvaa