Another day, another lustworthy item!
Today's lust item is this gorgeous multicolour thread wrap statement necklace by Nottingham designer, Jewellery by Jora.
This necklace is one of my definite favourites. It's very tribal, colourful and unique. I'd definitely snag one.
Would you?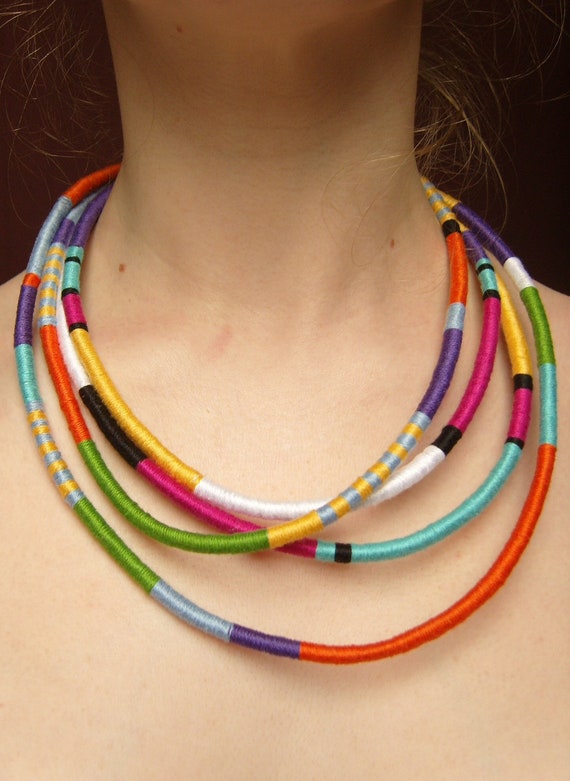 If you want to purchase, please visit Jewellery By Jora's Etsy store. It's currently retailing at £35.50.
See how Cynthia from Addicted To Etsy rocked something similar.
I also have a very similar piece which I rocked with a denim romper whilst on holiday. Vacay pictures to follow soonest 😉
I do love a tribal piece. 
Do you?
How would you wear this?
Stay tuned. Sound off below!!
Love & Light
Lydie xx
addicted to etsy
jewellery by jora
simply cyn
statement necklace
thread necklace