I had my second baby in August 2021 and now almost 6 months in (time does fly), we have established a routine and I can look back at those tough early days and appreciate the things that made my life a lot easier. There are a few things I can think but I've narrowed it down to the ultimate 6 items just because it rhymes with 6 months.
I can't rave about this product enough. It improved our newborn experience a whole lot. I'll admit that at first, I put off setting up the SNOO because I was worried it was going to be daunting and all 'techie' and 'smart'. if you know what I mean… I was so tired and the lack of sleep made me not want to deal with all that. But a few weeks in, I finally got round to setting up the SNOO and connecting it to the app (it was super easy and straightforward by the way! so I assumed wrongly), and it was a gamechanger and a lifesaver. Sienne started sleeping for longer intervals and now she sleeps through the night. She fell in love almost instantly with the SNOO. The soothing feature and white noise really worked perfectly to get her back to sleep if got fussy at night. I cannot recommend this product enough. If you can afford it, it's worth every penny.
This pump has been an absolute saviour when it comes to expressing milk. I love multitasking so this electric pump was made for me. I simply charge it, fit it on and carry on with my dailies as usual whilst I'm pumping. You can increase and reduce pump speeds to suit you. It's saved me so much time and comes in so handy when I need to get ready quickly and express milk on go. If you love multitasking and looking to save time on tasks this ELVIE pump is a must-have. You can save 15% by using LYDIA15. This discount code will be valid for 15% off Elvie's breastfeeding range (Elvie Pump Single, Elvie Pump Double, Elvie Catch, and Elvie Curve) until the end of January 2022.
The last thing you need when you're nursing is an uncomfortable bra that doesn't offer support and is fussy to use when feeding. This Bravado bra was my go nursing bra because it is very comfortable and feels soft against my skin. I wear it so much I had to buy two of them haha!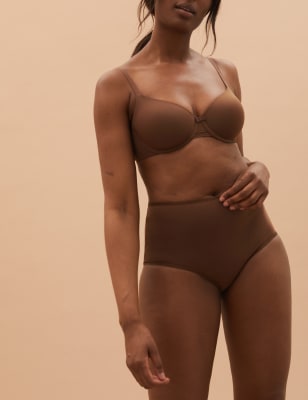 There's one thing post-partum underwear cannot compromise on, and that's comfort. If it's not comfortable, I don't want it. Especially after a c-section. I bought a few sets of M&S multipack undies when I was packing my hospital bag. There are 5 per pack and each pack costs £6 (now £4.20) so it was a no-brainer. 6 months post-baby, I still swear by them. They don't rub against or irritate my c-section scar, I live in them and have bought a few more packs since. That says it all.
5. M&S Baby Multipack Cotton Bodysuit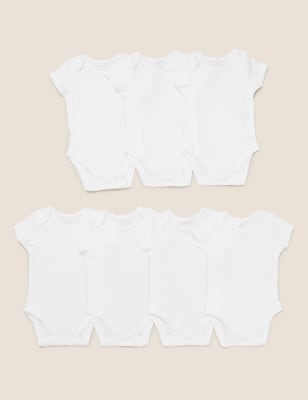 Another M&S multipack item, but they just seem to get it right with the multipack items. Great quality and great value for money. These newborn bodysuits are 7 per pack at £10 each. I stocked up on them. And even as Sienna grows older, I keep going back and getting the same packs (long and short sleeves) in different sizes up. You just can't argue with the value for me and the fact that they are neutral in all-white is bang on for me.
6. Burts Bees Nourishing Baby Oil and Multipurpose Ointment
I love love LOVE this combo on my baby's skin. She's prone to flare-ups and this Burt's Bees Nourishing Baby oil is gentle and very moisturising on her sensitive skin. I usually follow up with the Burt's Bees multipurpose ointment for longer-lasting moisture. The ointment is harder to find and is usually out of stock in most places but I always get it from Boots in-store or Amazon. I love to gift this to any of my friends who are expecting because it's just that good.
elvie pump
newborn must haves
snoo sleeper