Our style diary today believes everyday is a fashion show so live, love and play dress up. And she sure does love to play dress up! Let's delve into her diary.
Hi every one am Cilla B, a Ghanaian born living in the US, and am currently enrolled at Fashion Institute Of Technology. I started blogging as an outlet to record my personal style over at FASHBERRIES .  I love to shop from Saks 5TH Avenue, Neiman Marcus, Zara, Jcrew to F21.  I love reading and yes I still borrow Library books. Sorry no kindle for me 😉.  I also collect Magazines and have magazines which are a decade old and still look brand new.
My Style is really hard to describe because it consist of everything.  I really try not to be boxed in a specific category of style whether it is a Preppy look, Boho Chic, Classic or minimalist. I find myself doing it all 🙂 The one thing I am consistent with however is the use of colors in my daily ensembles.  Well I can credit my addiction to color to the Ghanaian traditional cloth known as kente.  A closer look at kente and you can find all the possible available colors put together to form this beautiful cloth..how amazing is that.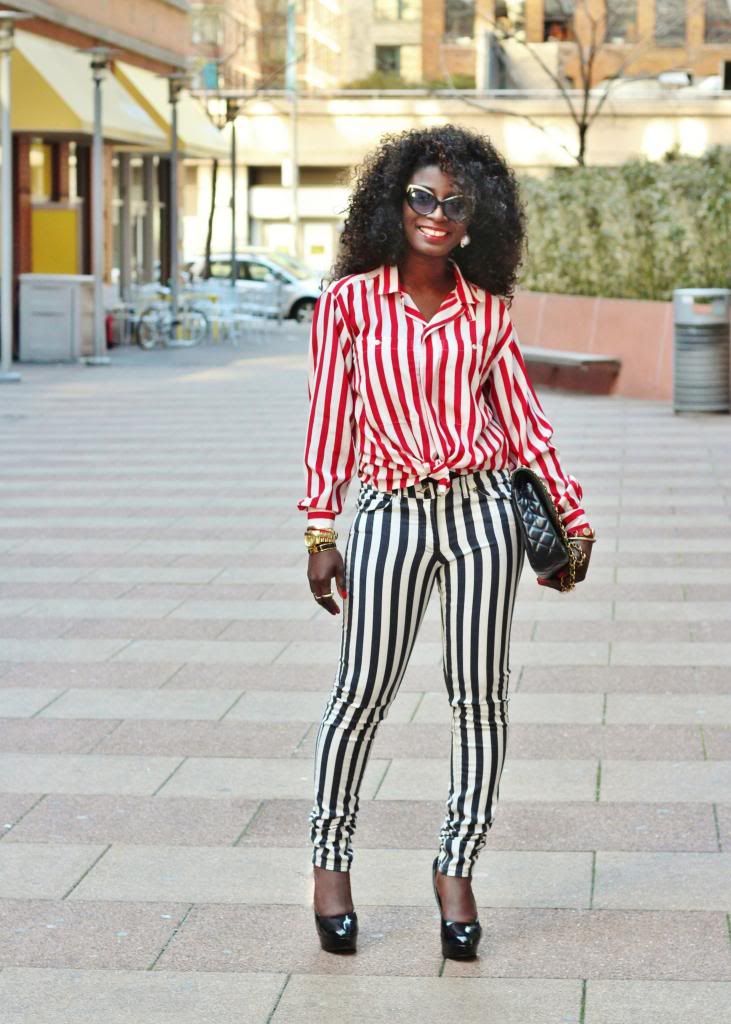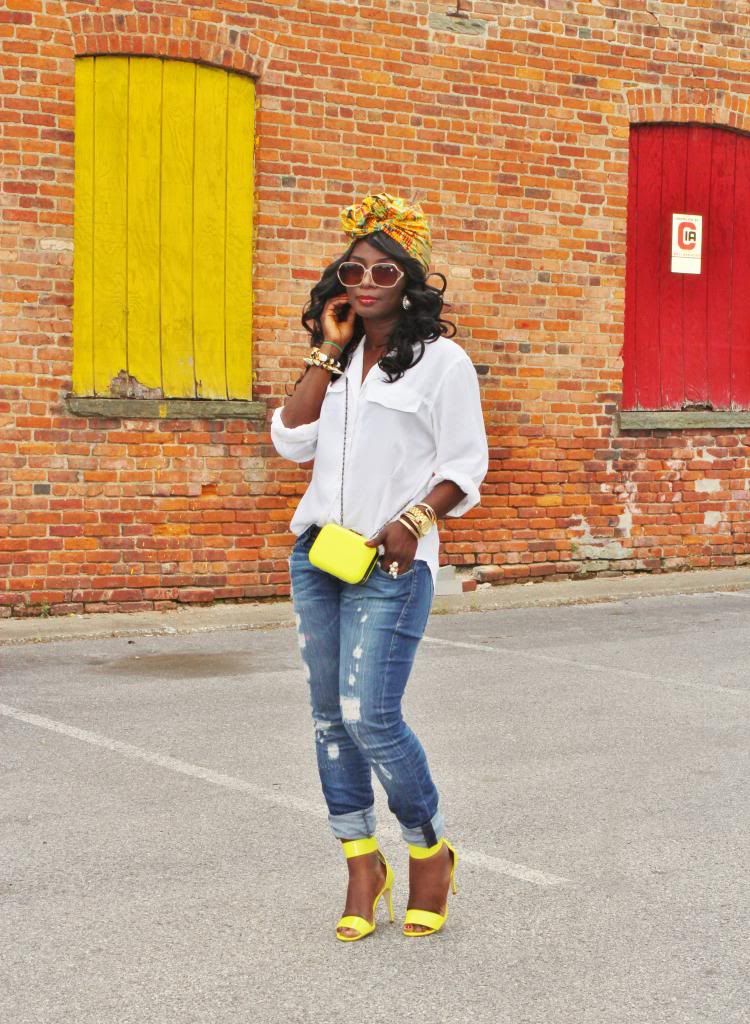 Which brands or designers 'speak to you' the most?
 Michelle Miller of Milly
is a recent favorite from her choice of amazing prints and colors to the classic fits of her dresses. Another favorite is Ghanaian designer
Aisha Obuobi
of Christie Brown Collection.
Any beauty secrets?  Wow that's a hard one well I will have to say exfoliate at least once a week and drink a lot of water to keep your skin hydrated.  Ohh and cocoa butter should be a best friend
Favourite make-up brands.
The only make up I use is
eyeliner
, lipstick and gold eye shadow and these are usually by MAC cosmetics :). Who doesn't love
MAC
rite?
What is the most beautiful thing about you and how do you accentuate it? 
I would have to say my
skin tone
is the most beautiful thing about me followed by my eyes.  The even chocolate tone of my skin allows me to experiment with colorful pieces 🙂  I accentuate my skin tone by wearing the most amazing vibrant colors. A closer look at
my eyes
and one will realize there is a really thin blue and yellow line around my brown pupil …rare I know.  The only thing I use to accentuate my eyes are eye shadow and a liner.
If you could trade places with any other person for a week, famous or not famous, living or dead, real or fictional. with whom would it be and why? 
If I could trade places with anyone it will have to be
Jackie O
, for her impeccable sense of style.  With a blogger it will have to be
Blair of Atalntic Pacific
for her amazing ensembles or
Folake of Style Pantry.
Your favourite music track would be…? 
My favorite Tracks at the moment are
"Why am I"
by
FUN
and
"Beautiful Onyinye"
by
Psquare featuring Rick Ross. 
As You can see my choice of music is just like my sense of style.  I listen to songs from rock artist like Hollywood Undead to R&B by Mariah Carey as well as Ghanaian astist like Stephanie and Sarkodie. 
What is your favourite trend right now?
I will like to say
the peplum look
is my favorite trend at the moment probably because it is always incorporated in African traditional wear.  Am also living all the maxis from the flow y dress to the skirts.
Comment: 'If you got it, flaunt it'…
If you got it flaunt it in a classy way.  Knowing who you are as a person helps in making the best choices.
If your life was a movie, what would be its title and who would play you?
I think my life has already been made into a movie its called "
13 going on 30″
lol …. but in this case I will prefer to be played by
Kerry Washington
instead of Jennifer Garner.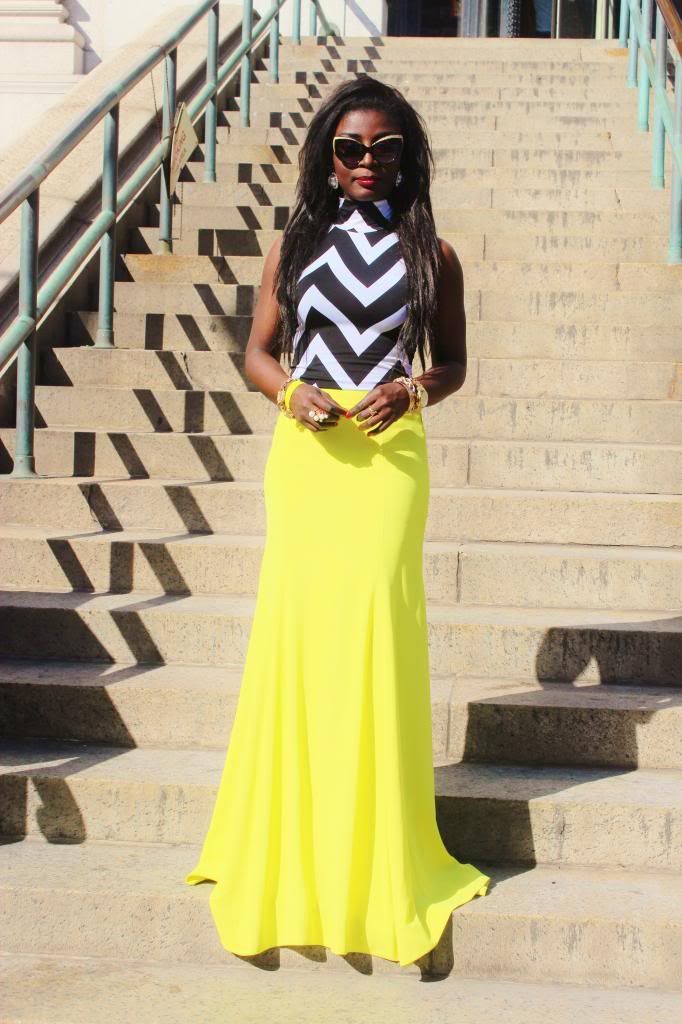 Your top 5 must-haves.
-Black Blazer or Orange
-Red Boyfriend Jeans
-Classic shaped Purse
-Oxford Button up Shirt
-Fedora Hat
Ohhh can I make it 6 and add a pair of Black pumps 🙂
Your house is in flames, what one item would you save out of your closet and why?
If my house was in flames, I would have to save my
Louis Vuitton Speedy 30.
  Only because it represents a  journey. I've always dreamed of it from  a very young age and finally I'm able to afford it.   
Your all time fashion icon is…
My MOM
is actually my all time favorite fashion Icon.  One thing I can say is that my mom is not technology savvy but she is always on trend or sometimes even ahead of the trend.  Nope she does not read magazines and when ever I ask her how she manages to do that her answers is always
"You young People need to realize we did them first"
Your favourite quote/saying
My favorite saying is
"Every Blessed Day is a Fashion Show so live love and play dress up
"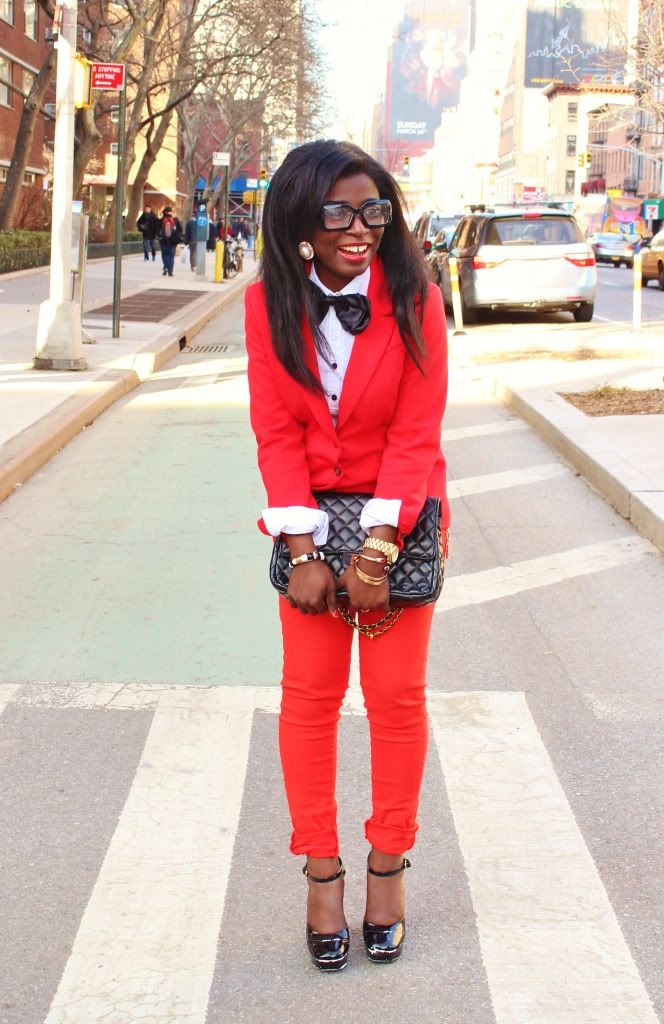 What's your advice to young People?  
Allow yourself
room to grow
.  Having the latest trendy or expensive piece does not  make You Stylish or Fashionable.  Personal Style is about knowing who You are as a Person which You will discover as you grow and mature into Yourself.
Do you have any blog, video links or website we can catch you at?
You can find me on the following pages where I try my best to interact with everyone 🙂 Before I sign off I will love to say a huge thanks Lydie for this interview,   XOXO  Cilla.   Blog
http://fashberries.blogspot.com/
Twitter 
http://twitter.com/#!/FASHBERRIES
Facebook
http://www.facebook.com/RQRISTYLE
  Thank YOU Cilla, we've enjoyed reading about your style. Did her style diary knock your socks off? Comment, rate and come back for more style!
Peace n Love 🙂
cilla b
fashberries
ghanaian
jackie o
kente
style