It's the little things that can make an entire universe glow. Accessories are to brides as stars are to skies. The perfect wedding dress needs the finishing touches of accessories to sprinkle in the bride's unique personality. This attention to detail shows on your shoes, anklets, bracelets, and all the way up to necklaces, earrings, hair ornaments, and finally, the veil.
As the bride, what you're going for is something different in your special day, that one thing that sets it apart from all the rest of the weddings out there.
You can always choose the theme or location that best jives with your and your groom's taste and personal preferences. But in the end, what most people will find hard to forget is how your wedding is unlike anyone else's. What makes it unique is the key takeaway of a lifetime.
There are lots of ways to make sure that every detail of your wedding represents you and your loved one. You don't have to spend much to achieve them. It can range from tulle gowns, to a simple rose on your hair, to customized stud earrings representing your first date with your soon-to-be husband, to sleek updos that you don't have to spend too much on.
Here are a few accessories that will amp your bridal experience to a whole new level of elegance and fun but uniquely you.
Choose a Classy and Chic Bracelet
You can start small. Diamond engagement rings are usually the first jewelry, if not the most expensive, brides-to-be receive from their soon-to-be life partners. It's often a steady fixture on wedding days.
What you pair it up with, while waiting for the wedding ring to sit on your lovely fingers, should be something that would make it stand out even more. You need one that can actually match the details of the ring without making you feel uncomfortable.
Easy does it with a simple and classy whisper-thin chain that you can wear solo or in a few stacks. You want one to boost the natural appeal of your wrist and ring; you're not going for a bracelet that can become the center of attention as you walk down the aisle.
An Elegant Necklace and a Pair of Earrings
A lot of brides prefer to have their neck bare these days. But if you're on a strapless gown with a relatively plunging neckline, then you need a necklace.
You want to make sure you don't overdo it. It's safer to choose a design that matches with your gorgeous earrings. A perfect solution would be to buy a necklace-and-earrings set instead to get that chic and classy bridal look you're gunning for.
But if you're wearing an intricately designed gown with phenomenal detailing, you may not need a necklace anymore. A simple pair of diamond-studded earrings—with naturally sexy, bare neck and shoulders—will give you a whole new feel of feminine delicateness and elegance.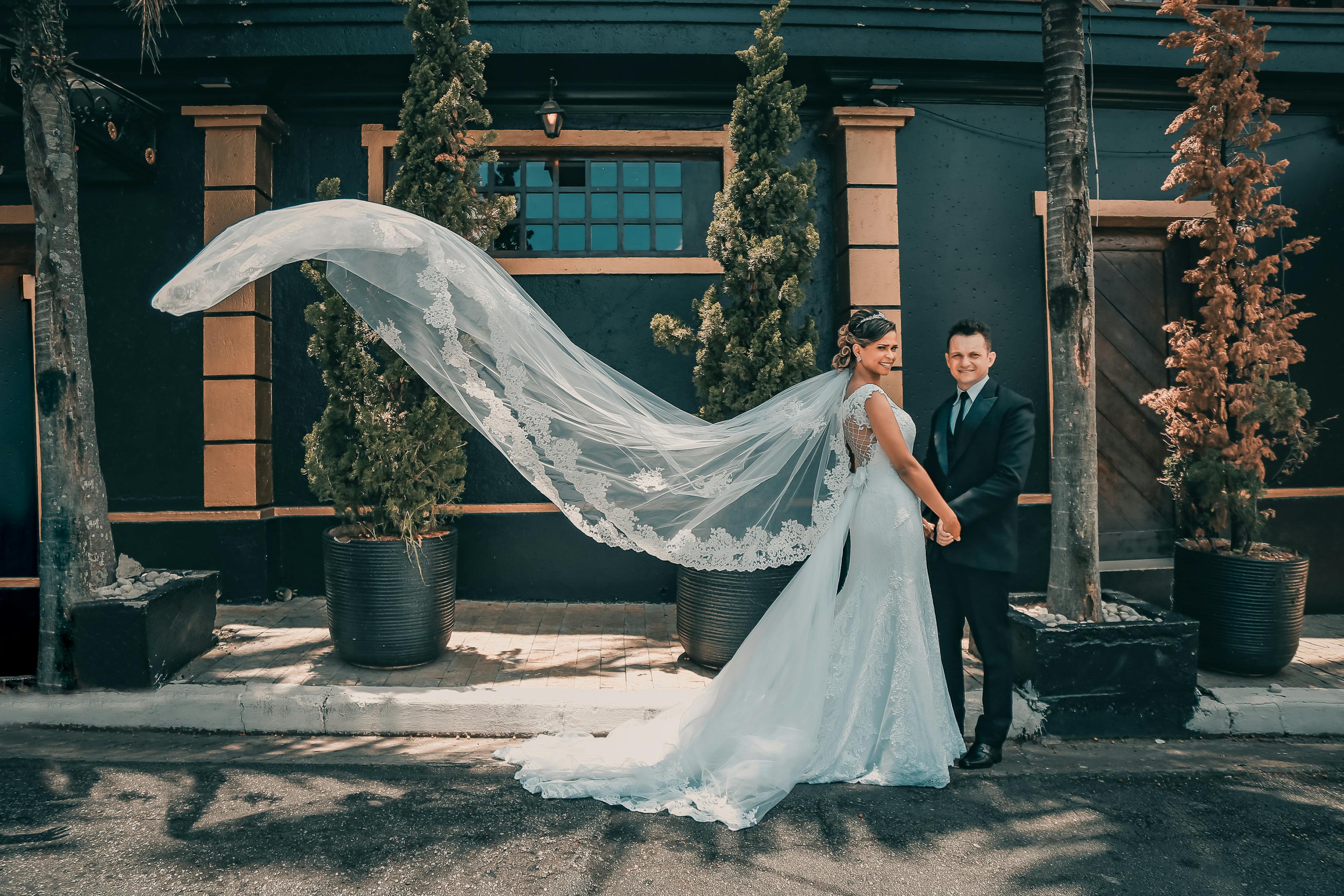 An Enchanting Veil
The whole secret to pulling off a beautiful bridal style lies in the budget. While crowns are becoming more and more popular these days, there is still that enchanting appeal to veils that you can't quite put your finger on.
A well-thought-out veil can spell the details of your overall look and leave an impression that can possibly last your and your partner's lifetime. You'll need a headpiece that matches the features of your gown. A feather would be fabulous, but there's a thin line between looking angelic and looking like a performer from a moving caravan.
It needs to be a balanced look where all the elements of your gown and accessories can come together to bring out the inner happiness and giddy excitement of a woman who is about to change her life.
3 Must-Have Bridal Accessories on Your Wedding